You must have heard of John Crestani. He is commonly known as the man who made $50000 in a month with affiliate marketing. If you have had an edge in affiliate marketing for some time, John Crestani shouldn't be new to you. However, this is an extra as we drop bits on the top 5 gurus of affiliate marketing.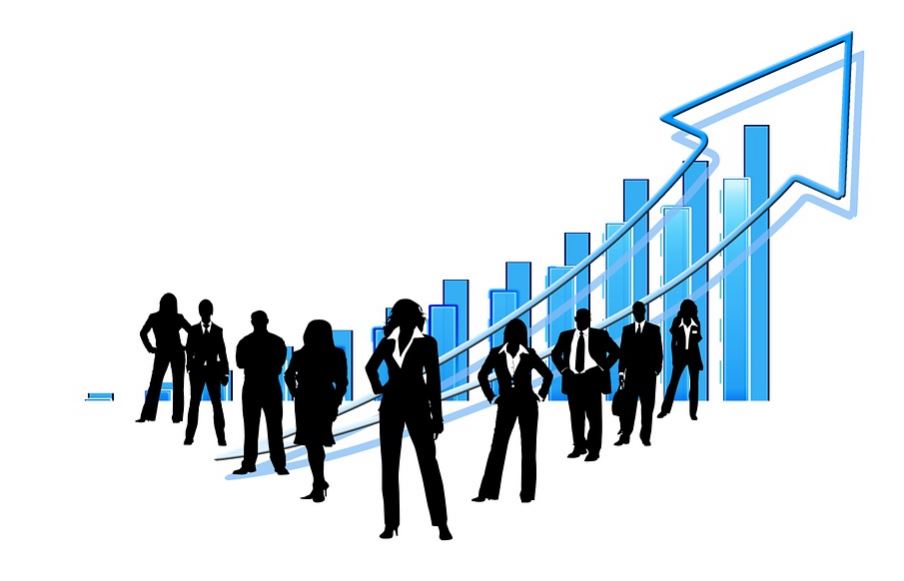 John Crestani
John Crestani was born in 1987 and went to college but left to transfer to a community college so he could take night classes and also work, he taught himself how to copyright, code and design websites John Crestani's early life is a testimony of self-discovery. In 2009, he took a six month leave to travel to Thailand. Reading Tom Ferriss's 4-Hour Workweek inspired him to start his internet business. John then took up a marketing job after losing most of his money in the internet business.
John Crestani started his own Affiliate Marketing Agency in 2012 where he started on approximate earnings of $30000. The company grew on a large scale and John didn't stop travelling the world, he got married to his beautiful wife and in 2015, the company grew to $2.5M a year.
John started fulfilling a larger purpose of helping people to earn money, have freedom and gain a total control of their time so as to live their dream life. John who has been featured on Forbes, Business Insider, INC magazine, CBS and Entrepreneur is the founder of Internet JetSet.
How has John Crestani helped people?
Through JetSet, John Crestani has helped a lot of people by teaching and deploying those methods that work and has had a lot of successes online over the years. John's JetSet teaches and provides content on how to sell your first product and earn your commission within the first two hours of joining the product. It also teaches how to generate organic free traffic to your website yet in addition you also get training mastering on Content Creation and guidance, JetSet also provides features such as
Getting free traffic from Google
Things that should be avoided by business owners not to lose focus.
Using Google keyword planner
Easy to follow Step by step Guidance
A secret trick to help combine Facebook, Amazon for instant profit
The highest paying affiliate networks and how you should join them
Case studies, webinars, and interviews featuring top minds in the world of affiliate marketing
To join John Crestani's Internet JetSet, you just require access to amazon.com, a facebook account and a Paypal account to start earning money.
Apart from the Internet Jetset, John Crestani also owns the Super Affiliate System website and Nutryst, a nutritional supplements affiliate network connecting affiliate marketers with Immersive Labs.
Carlos Cruz
Carlos Cruz is a super affiliate marketer and an ad tech veteran with an experience of over 16 years. Carlos who is the owner and CEO of Clicktool Academy has always been passionate about how brands connect  with consumers, this way it makes marketing the core of everything.
Carlos Crus in an interview with Tech Bullion said he created Clicktool so as to provide an avenue to offer a better online data tracking and marketing solutions which effectiveness of the marketing campaigns relies on how well marketers can target ads to their audience. Clicktool supports digital marketers in improving the effectiveness of their campaigns by offering an easy-to-navigate campaign management platform with in-depth data insights, tracking that does not flag traffic sources like Google and Facebook by avoiding redirects, tools to conduct marketing experiments, and one-of-a-kind phone campaign data tracking. Carlos has always been of the notion that social media is very important and is one of the best ways to target Millenials and Gen Z. One of the most efficient ways to gain more followers or even increase clicks on a certain piece of content, is to run paid search to your Instagram page through Google Adwords.
Anik Singal
Anik Singal is one of the leading thoughts in the digital market space and considered as one of the most successful digital publishing marketers and specializes in building backends, article marketing and business management. Anik is the founder and CEO of Lurn Incorporations; He was ranked among the top three finalists of Business Week Top 25 Best Young Entrepreneur in the US and was listed among the fastest growing companies in America. His business has generated over $20 million per year in sales
Les Brown who is a Bestselling author and motivational speaker once described Anik Singal teachings as having impacts on his life and the lives of his children. Robert Kiyosaki said "We need more people who are honest, legitimate, moral, and ethical and do business to make the world a better place and this is Anik". Another person who praised Singal is Daymond John who is the CEO of FUBU
Anik is an entrepreneur who has featured on Ted Talks, Entrepreneur, The Huffington Post, INC 500 and Business Week.
Anik Singal says that Affiliate marketing goes hand in hand with email marketing. Lurn lists the simple surefire strategy to run a successful affiliate marketing business
Build a list
Provide a content
Promote affiliate offers
Neil Patel
Neil is the co-founder of Neil Patel Digital. The Wall Street Journal calls him a top influencer on the web, Forbes says he is one of the top 10 marketers, and Entrepreneur Magazine says he created one of the 100 most brilliant companies. He was recognized as a top 100 entrepreneur under the age of 30 by President Obama and a top 100 entrepreneur under the age of 35 by the United Nations.Neil Patel provides a step to step guide to becoming a successful affiliate marketer and has given the same purpose of making money while you sleep to millions of people. Neil also employs the 4 Hour WorkWeek book by Tim Ferriss. Neil Patel teaches about the right time to commit to affiliate marketing, the kind of costs you face and also prioritizing money. He also discusses 4 steps which include
Coming up with an idea
Validating the idea
Creating the product
Finding affiliate program partners.
Russell Brunson
Russell Brunson was born in Provo Utah on March 8th in 1980. Russell Brunson has been collecting junk mail since the age of 12. He'd watch TV or listen to the radio, waiting for the commercials because to him, marketing and sales were the real entertainment. Despite his young age, Russell opted in to every business opportunity offer he could find, simply to study the art and science of direct response. He has since helped businesses and entrepreneurs to increase sales, revenues and clients through highly profitable funnels. ClickFunnels is an online sales funnel builder that helps businesses market, sell, and deliver their products online. This tool simplifies online marketing, selling, and delivery of their products and services by providing users with funnel options that are pre-built for a specific business, product, or service. Becoming an affiliate with ClickFunnels is easy, but before you go down this route, you may be wondering about how affiliate marketing works, and more specifically, how the ClickFunnels affiliate program works. There are benefits of joining ClickFunnels as an affiliate marketing which include
Cost effectiveness
Flexible effort
No need for marketing expertise
Different ways to promote as an affiliate marketer
What is ClickFunnels used for?
For creating opt-in funnels that will help generate more prospects and build your email list
You can create webinar funnels that will help develop your brand and sell your products and services
Russell Brunson's net worth is $37 million dollars. ClickFunnels has been his most successful venture so far, as the SaaS business is currently worth nearly $400 million.