Affiliate Marketing Tools of the Trade
The affiliate marketing industry is more competitive than ever. More than 81 percent of brands have adopted it as a promotional strategy. Who gets these brands business? That will be people like you and big advertising publishing firms.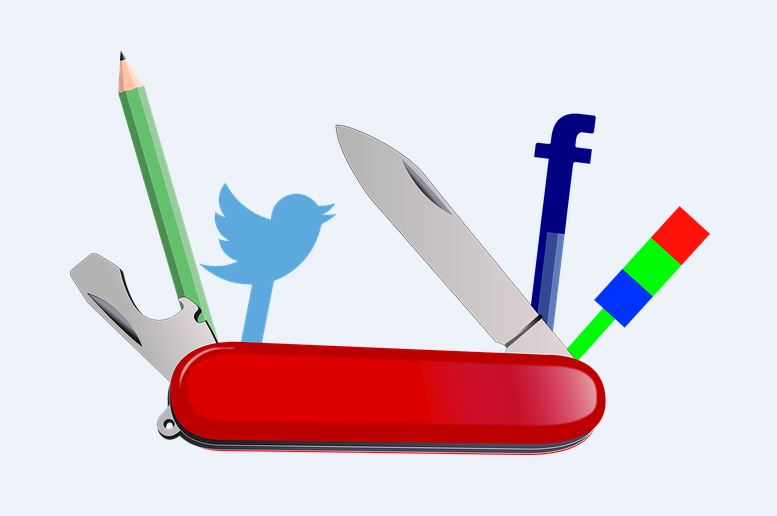 This is why the use of automation tools that makes the task easier, faster and more profitable is important. As an affiliate marketer, I have compiled the list of the tools that can help you with your business.
Hear this before you continue reading. All of the tools on this list have been personally tested by me. As a matter of fact, I use them all. This article is just like a glimpse into my secret room.
I don't believe in reading an online review of a product and then using that as a basis for my recommendation. If I have never used a product, I don't recommend it.
As an internet marketer, your integrity matters even more than the profit you are after itself. People need to trust your judgment and the only way to give a genuine recommendation is by trying out the product or service you are promoting. This is a secret I discovered early in my marketing journey. You will thank me later if you adopt the same philosophy.
Analytic Tools
Traffic Travis
Traffic Travis is the best Free SEO Software in my opinion (at least among all I have used so far). This all-in-one software helps you to increase your website traffic through effective SEO and PPC management. It also comes with features that give you insight on your competitors. To enjoy the full functionality, you will need to upgrade to the paid version.
Without the upgrade, the free version is a great tool to add to your list for successful affiliate marketing.
LinkTrackr
I want to make the most out of the products I promote ― I am sure you want that too. This analytic tool allows you to track every single affiliate link you are promoting. The tool will analyze the links generating clicks and others that are not (such as broken links).
The software interface is simple and easy to navigate ― maybe in my opinion.
Website Hosting
Bluehost
Professional affiliate marketers need a web hosting company for their website. I have tried different web hosting companies before finally deciding on Bluehost. The company has been around since 2003 and has earned its place among the top 20 big web hosting companies in the world.
They have some of the cheapest hosting plans in the industry. You can visit their site to view the best for your budget and purpose.
Website Builder
WordPress
I am not recommending this website because of online stats saying that WordPress powers about 34 percent of websites worldwide.
From my personal experience, the interface is easy to use and learn even without any knowledge of programming. This website you are reading on is powered by WordPress. I neither studied anything related to computer programming nor did I go for a course to learn it. Anybody who can read English can use the builder to design a website to their taste without writing a line of code.
Websites built using WordPress ranks well on popular search engines. There are also lots of SEO tools that can be easily integrated with the website builder.
WordPress is free with limited versions. To gain full control over your website, you will need a paid hosting account. There is a free hosting plan offered by WordPress but it comes with lots of limitation and frustration. Of course, anything free is not always free at the end.
Save yourself lots of headaches in starting your affiliate marketing website using WordPress by checking out my step-by-step tutorial. In it, I will show you how to get your first website live TODAY in three easy steps and in less than one hour.
Survey Sofware
SurveyMachine
You will never know what your audience is thinking until you ask them. Conduct interviews such as asking readers about the things they might want to do next month. Check a trend in their answers and target them with related product affiliate links.
This can be done using Survey Machine. It has proven to be proficient in increasing revenues and delivering insightful data at the same time. To make your audience fill the survey, offer some incentives using CrakRevenue.
Live Chat
LiveAgent
LiveAgent allows to keep in touch with customers and answers their query across different communication channels (email, chats, and phone). You only need to create a contact form. Even when your support is not online, a client request can be answered via email and it will be assumed like you are next to your system.
*Note: I love live chat and strongly believe it builds both trust and improves conversion rates. I wrote an article to support my opinion here.
Autoresponder Emails
E-Goi
E-goi is an automation tool specially designed for digital marketers like affiliate marketers to manage and automate promotions. The tool seamlessly integrates emails, chat, social media and other channels in one place. It helps you to manage your campaign across these platforms.
You will also be able to track individual platform campaign performance. I use it to grow my leads most of the time. After sponsoring a post, I can view which is performing and the one that is not.
Dozens More Affiliate Tools
Best Affiliate Marketing Tools
I included more of these fantastic tools on my new website. Some of them are listed below and you can read about them on the site.
SEO Tools
PLR Materials
Email Marketing
Social Media Tools
New Affiliate Tools
Traffic Getting Tools
Video Marketing Tools
Affiliate Training Programs
Affiliate Marketing Without A Website