Today we will be discussing how to maximize the benefits of email marketing and get the highest returns on investment.
Day 6 Objective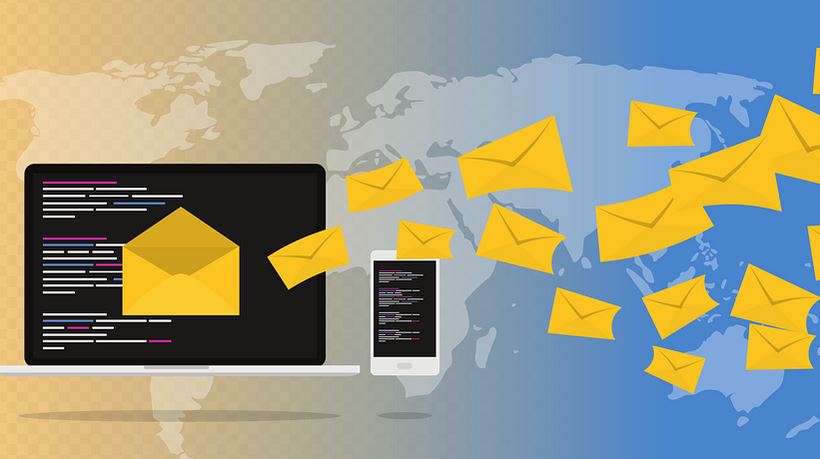 Your niche selection plays a critical role in your affiliate marketing success. The rule of thumb is to go with a niche you're passionate about or have sufficient knowledge in.
Even if you have adequate knowledge about the niche, is it profitable?
Let's look at a scenario where you narrow your niche—one that you're passionate about, of course— to the extent that it becomes hard to make money due to the few number of audience; you'll quite agree that it is not the best way to go. On the flipside, if you go with a broad niche, the competition is stifling, and you'll find it difficult making money too.
Why Having a List is Importance
You have probably heard the saying, "The money is in the list." It couldn't be far from the truth. As an affiliate marketer, your list is what makes you money. With your list, you have great control and can market to your followers and fans on the go. You may not have that sort of control with affiliate offers, traffic generation, social media, etc.
It is easy to communicate news, tutorial, or information with a private list. Subscribing to your list will be the desire of people interested in what you preach because they feel you can provide value.
When you build a list, you're invariably increasing your potential to make money. When a visitor lands on your site the first time, they may not be ready to make a purchase. If you don't have a system in place to sign them up to your list and sell to them afterward, you may be leaving so much money on the table
So, the primary goal here would be to get your visitor to sign up for your list. You'll learn how it is done as we proceed.
There is a figure to the worth of each subscriber on your list, so the more subscribers you have on it, the more money you could make each month.  Some say $1 per month/ subscriber, well that may seem true as it is not far from the figure I pull in per subscriber on my list each month.
List Building should not Pose Much of Problem.
List building is among the most straightforward task on this training. If you have ever subscribed to anything online, you should have a grasp of what list building is all about. Otherwise, subscribe to a few offerings online and observe what happens.
If you have the perception that list building is hard, then you have to think twice. There is software that helps you automate the process as soon as it is set up.
List building software comes in numbers, but I will recommend AWeber. It is user-friendly, and you'll love it. It is the choice of many marketers.
AWeber: One of the Best Autoresponder Email Systems Around
Do you have an idea what an autoresponder is? It is a system that generates messages sent to people on your email address.  Watch the video below to have an understanding of how it works.
Step 1: Email Automation
Sign up an Account with AWeber
You made some financial commitments in hosting and domain; another one is AWeber account. There are several of them online, but AWeber is the way to go if you're looking for the reliability of email automation.
Step 2: Lead Magnet
Bribing the right way—The Bait
With an AWeber account, the next phase is very easy. Here you'll provide something of value to your potential subscribers to release their email addresses. In this day and age, a lot of people have growing concerns about their privacy online. To get their emails, you'll have to offer a freebie that commands value—without that people may be hesitant in dropping their emails.
When you use this method, you'll not only build an email list, you'll also be building credibility in the process. It is a perfect opportunity to showcase your expertise in that niche and have a personal connection with your audience. To collect an email address, I leverage my Super Affiliate Handbook.
Types of Freebies
eBooks
Audio interviews
Resource lists
Free reports
Software
Template
Tutorial
Mini-courses
Videos
Quick-start guides
Access to private site area or forum
Where can I get a Valuable Freebie or the "Bait"?
The best option is to create one—it shouldn't be that hard. Since you know enough to be in this niche, it is as simple as creating a one-page report or a more extensive eBook.
If you're not comfortable creating one and would instead outsource it, the best option is to visit fiverr.com; you'll find writers to help with the creation of an ebook for only a little amount. The PLR—private label right— catalogue site is a fantastic option for articles, video, and more. You can use this
Bribing the right way approach is upon our faces every day—whether you believe it or not. Various offers come into your mail now and then with limited time discounts, coupons, bonuses, etc. that are numerous to mention. These types of offers are common, and a lot of people will always respond to them—and it's not stopping any time soon as long as people have needs.
Your giveaways must be relevant to your niche or target market and must command value. That is important for people to give out their emails. You'll get a higher response as long as your bait is worth it and the more people you'll have on your list. That way, you stand a chance to make good money.
Giving away the Bait
There are various ways to achieve this via AWeber tutorial. If you can't find it, I'm here to arrange one for you. Just alert me about it.
Step 3: Email Automation
Set up your Capture form
With your list building software in place as well as your bait, setting up the email capture form on your website is the next thing on the list of to-do. Don't bog your head about this; it's one the easiest things to achieve. You'll avail your AWeber Press-ready tool .
The web form is a critical part of your email marketing campaign—and you can't do without it if you want to collect emails and make money. With its absence—I mean the web form—it becomes practically impossible to have any emails to send information to. With that said your web form must be achieving its purpose—initiating sign-ups. You must be clear with your "bait" from the front and center with the opt-in form placed appropriately to attract attention. Mine is well-positioned on the homepage.
There is an array of opt-in templates to go with—you'll find several of them  on AWeber, and you can customize them to your taste with regards to your site color theme. There are tools to help you accomplish this goal like the AWeber opt-in designer.
Go for the one that best-fit and do some minor editing as you want. Have it on your website. It is easy doing that yourself with the step-by-step tutorial available to take you from start to finish—you don't have to be tech-savvy to achieve a good result.
Placing your Web Form
The homepage will be the perfect place for the opt-in form—just at the top above the fold. Other few areas within your website will do too. The ideal spots to hang your opt-in forms:
Home page
Top of sidebar
Footer section
On your About You page
Below a post on your site
Pop-up boxes are not my thing; they can be very annoying and old-fashioned. Every marketer wants to get off to a great start with their subscribers, and pop-ups might not be what you need to do that. If you insist on using pop-ups, you're free to test, maybe your experience will be different—but I doubt.
You have the right opt-in form that works for you, testing a couple of them is recommended. Keep a close eye on the one that has the highest conversion; you can see that with the help of AWeber dashboard; their tutorials on split-testing of opt-in forms can assist you further.
Step 4: Email Marketing Strategy
Your List Building Strategy
There is one more task to be accomplished before getting started on your new automated list-building system—of course; it will work round the clock. And to think it is your first opportunity to connect with your subscriber, you want to come off the right way, creating a good impression in the process.
The good thing about autoresponder software is that your messages are delivered directly to your subscribers' email boxes—automatically as they join your list. To make your new subscribers feel at home, you'll have to craft a welcome message and a couple of follow up messages to keep them in the thick of things.
Is there a number to the follow-up emails?
There is no specific number to it; you can decide to put in as much work or as little as you want, and how timely you want your messages to be in their faces. The choice is all yours at this point.
If you have time on your hands, I would advise you to write as much email messages upfront as you can to reduce the task at your backend. You can queue them up for delivery as at when necessary. With too much work on your hands— because of business commitments—you could write few messages and deliver them as broadcast—a message sent as soon as it is prepared.
Frank Kern—an experienced and accomplished marketer– taught me how to build a list. His style is to write and queue the first welcome message. Other messages are delivered live as a broadcast. The downside would be the time you'll put in, but it keeps your messages timely and relevant. The decision on the way to go with your list-building is entirely yours.
How Much mail should I send and when?
This boils down to how you want it—frequency here is a choice too. People have a different perspective about this; some say email every single day; others say when they deem necessary. I will go with when I feel it's appropriate. When I send out messages, I want to create impact and not create one because one guru says I need to do it every day. Speaking from experience, if you send out too many messages in a short space of time, you may piss plenty of your subscribers off—especially if it is promotional and less of quality content. Building trust matters before your subscribers can give back to you.
We've accomplished so much already. Let's keep it up!