Reputation management is the process of managing people's opinion about you or your business online via various websites, crowd-sourcing sites, and social media sites like Yelp. Reputation management is more critical than ever as word of mouth marketing is  on a large scale, and the internet has become the perfect  medium to make this feasible.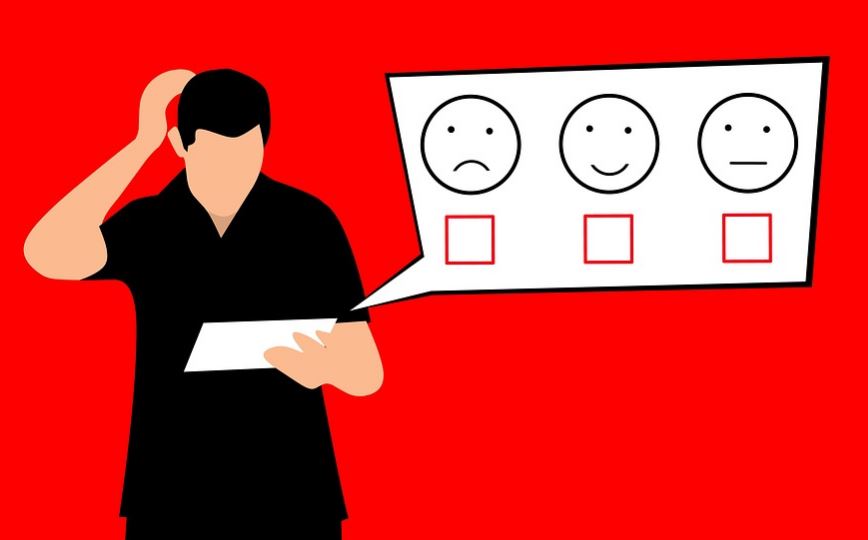 With big businesses doing all they can to protect their brands, the opportunity for individuals to start a reputation management company rears its head and also to make good money in the process.
Negative information put out online about a company or an individual travels very quickly and causes reputation damage—and that is the reason why this line of business thrives.
So how do you make money rendering an online reputation management service? Is it profitable running such a business? These and many more you'll find answers to on this piece.
The truth must be told. It is not an easy feat to manage a company's reputation. A negative review goes a long way to impact your client's business as well as yours too. But it doesn't have to be so. If you know your onion, your client's reputation will be in safe hands.
The importance of reputation management cannot be overemphasized; it either you take it seriously, or you're kicked out of business pretty soon.
How to sell a Reputation Management Service
Providing quality services in this day and age matters a great deal. When you offer a good amount of added value, clients will always come to you for more. The same can be said for reputation management service; you'll have repeat customers when you deliver an excellent service.
If you're already offering content marketing, SEO, paid search, etc., selling a reputation management service wouldn't be much of a problem.
But wait a minute—there are some things you must know to be successful at it.
Focus on Brand Integrity
If you must offer a reputation management service, then you have to value your client's brand. You must keep in mind the reason they're worthy of a 5-star reputation.
A brand's reputation is always on the line and your client will have to trust you with it as their reputation manager. You also have to understand that any organization that is not a bulletproof global enterprise, reputation for them will be more than five warehouses of product.
You're that behind-the-screen brand ambassador even though you never get the credit in public when you succeed. But when you fail, you fall flat.
If you decide to sell an online reputation service by taking short-cuts, you'll never last in the game. It is as simple as that.
The Benefits should be your Focus—Not the Service.
People come to you not because of the service you offer parse, but the benefits they will derive from it. If your reputation management service meets the needs of your clients, they will care less about how you do it and more on the benefits.
To put it succinctly—they're not focused on how the process works, but if it works.
Instead of saying, "We'll increase your visibility through a greater number of positive reviews on key platforms. "You can say, "We'll enhance your visibility with a high number of positive reviews on different platforms."
Business owners barely have time in their hands. Let them understand the benefits of your service before going neck-deep into the details. Mind you, there's a need for you to support your claims—and that is mostly in the process. Ensure that the benefits of your service is well communicated.
Focus on Relationships
Relationships are essential for businesses because they mean repeat customers and are the bedrock of thriving businesses—so focus on them. The better the reputation of a business, the more repeat customers on their list and that gives an edge over their competitors.
If you're able to get in touch with a decision-maker, endeavor to make it clear that your reputation management business focuses on building relationships.
As you respond to social media inquiries, reviews, and complaints, you're in a way building positive relationships on your client's behalf. It is easier and cheaper to sell to a repeat customer than acquiring them again.
And when you retain customers, you're helping your client save a lot. As you maintain a good reputation, you're invariably giving the outside world a positive perspective of the business. Good relationships give reputation management a good backing and allow it to thrive.
Acknowledge their Pain and earn their trust
Most companies already know they need a reputation management service— and that makes the sales process a bit easier. People will likely want to buy positive reviews if negative reviews have hit them or they're seeking to catch up with their competition's number of reviews.
There is a pain point here—your client's reputation has been dented via negative reviews. The question is what can you do to address it?
You can do it the easy way—promise them heaven and earth and quickly get a client to sign up for your service. But if you don't have what it takes to accomplish that goal, your business will soon suffer as well as the reputation management industry.
On the flip side, if you can match your word-of-mouth with action, address your client's pain point(s), you can win them over—and trust comes into the picture.
Don't erode your trust down the road by manipulation—it bounces back right in your face, as word travel fast in the online business community.
Trust has never been at an all-time high when it comes to reputation management service. You have to make them trust you no matter how tough that may seem.
When you follow through on your promises, you stand a big chance of succeeding in this business—and garner a lot of good clients in the process. But you can quickly come off as a manipulator or a sneak if you don't do the needful.
Know Your Craft
Again, as said before, people are already aware that they need reputation management, so they may walk straight at your door. But it is not magic. They need to know you can deliver.
Whenever you have the opportunity with a potential client, make sure you go the extra mile to explain every tiny bit of details while answering every question.
Even after that, some clients will walk out without reaching a deal. But ultimately, you'll have to be ready to answer their questions to stand a chance to win them over.
It will do you good to be honest rather than sound like a bluff. If you don't have an answer to a question, tell them you'll contact them as soon as possible.
You'll be putting your agency in good stead to grab a bigger share of the market if you decide to be in-depth with every explanation when required.
What must be done?
According to studies, nearly two-thirds of internet users feel an online search is a trusted source to gather information about people and companies. The truth is close to 85% of the consumer will research a company or a product online before they purchase.
The sad reality is that it is a big challenge for a company to maintain a good reputation in the online space. The best of companies still have dissatisfied customers who will not blink twice posting a negative review online.
Some of these negative reviews hurt and finding the pages where they are online can be one of the most challenging tasks you can think of. But some tools can help—like SEMrush.
Another scenario would be where a competitor hires people to post negative reviews because they want to hurt their sale. The social media has not helped though—it amplified these negativities, and they stick faster in the minds of customers.
Your duty as a reputation manager is to use tools like SEMrush to manage your client's reputation. You'll ensure their services are showcased in the best possible light with plenty of positive content around the keyword that SEMrush provides you.
Keyword Targeting
Search engine placement and reputation management are linked in some way. In most cases, search engine users don't flip over the first page on the SERP. What that means is that whatever appears on a search query relating to a company is critical to your survival as a business entity.
When you do proper keyword targeting you can ensuring that first-page search engine results bring out only positive information as regards a company and their services.
The idea is not to remove the negative reviews but to bury them, making it difficult for new customers to see them. Although it is possible to remove any negative webpage, it will make more sense to let the client allow you to brand and promote their business. That creates a better impact and put your company in an excellent position.
Aside from SEMrush, other tools can help with your reputation management business. The following will suffice:
Trackur
This tool shows you what people see when it comes to your business in Google or any social media for that matter. With a grip on social media and mainstream news, you'll get social analytics, which reveals the insights and trends that your brand requires for success. It goes further to show the type of people driving the conversations about your business.
Pricing: They offer three different plans and their price range from $97-$400+. You enjoy a ten-day trail if you jump on any plan.
BrandsEye
One of the benefits of using this tool is that two or more people can have access to it. It gives you all the basic needs for reputation management, with a sophisticated algorithm which helps in intercepting data and analyzing it.
Pricing: It offers a two week trial. It pricing information is only available upon request.
Awario
This is a social listening tool that simplifies the process of reputation management. With this platform, everywhere your brand is mentioned across social networks will be revealed—including the web in real-time, and you can respond via the app.
The tool features what is called Sentiment Analysis, which spot places you need to act urgently. You'll also have a share of the positive and negative mentions of your brand; it also reveals a spike in any of the mentions, giving you an opportunity to respond.
Pricing: There are three plans available—starters for  individuals which cost $29/month,  the pro for SMB which goes for $89/month, and finally, the enterprise for agencies is for $299/ month. You get   two free offers as you go with the annual plan. You can sign up for a free offer before jumping on the paid plan.
SocialMention
This tool sends you alert for your keywords, and that's an advantage. It also reveals when your brand is mentioned and the importance of those mentions.
Pricing: This tool is free.
Reputology
With this tool, local businesses can track their reviews online. Aside from the standard review platforms—Google and Facebook—Reputology delves further to monitor sites that are industry-specific, regardless of the sector—it could be hospitality, real estate, or healthcare. The app allows you to respond to those reviews.
Multi-location businesses will enjoy this tool quite well as it helps them to keep reviews of their different locations all in one place. With this approach, they can drill down on the reasons some locations are not performing as others. That way, they can measure their brand's reputation in all locations.
Pricing: Their price ranges from $10 to $49/ month for each of your locations. There is a free trial to help you get a feel of the tool.
Yes, you can make good money running an online reputation management business. But you have to be ready for what it takes to be successful. Leverages the tools, get the expertise required, and you'll be in no time calling the shots in this sphere of endeavor.