Growing a small business is hard amid the stifling competition and challenges synonymous with it. In this day and age, succeeding requires a dint of hard work and going beyond the ordinary.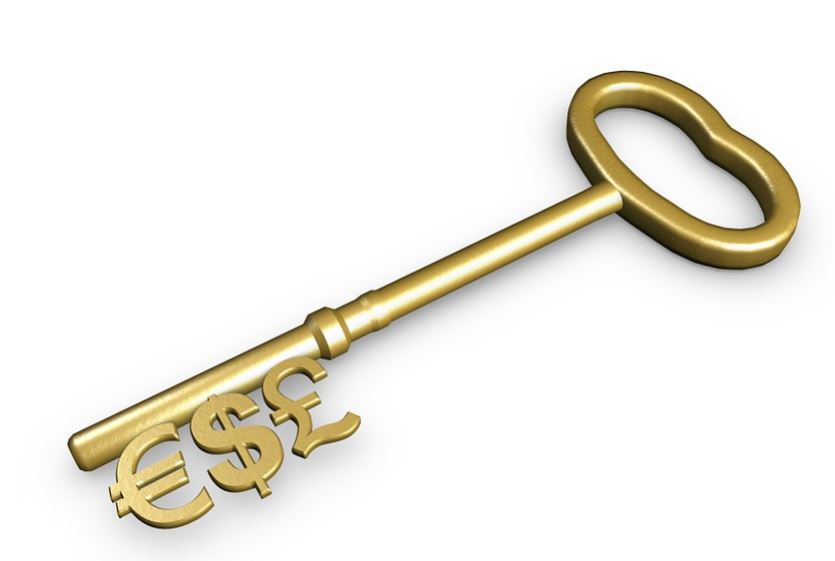 Fortunately, the online space has brought immense opportunities; by leveraging affiliate marketing, small businesses can grow and thrive within a short time. If you're the busy type—and need to move from one location to another—the affiliate business model is just perfect for you.
The model is simple: sell other peoples' product or service and be handsomely rewarded for it—in the form of commission. The good thing about the affiliate business is that you don't need to store inventory or even buy the product yourself—all of those are conveniently taken care of by the company.
Affiliate marketing allows you to make so much money with ease—even running into millions if you clearly understand the model. You can either do it part-time or full time; the choice is yours. Getting started isn't much of a hassle. You can start with little money, and you'll be surprised at the profit you can make in a couple of days from now.
Why you can't let this Goldmine Slip off your Fingers
Earn a passive income from what you enjoy doing—every month. Earning possibilities are limitless with affiliate marketing; the more effort you put in, the higher returns you're likely to get.
Distance is no barrier. You can be anywhere and make money as long as you have an internet connection. You're answerable to no one! Work when convenient and select the type of job that suits you.
Earn on the go—commissions from sales—as you sell people's products or services without product fulfilment, creation or any other along those lines. That is the duty of the vendor.
The internet space offers excellent opportunities to beginner to hit the ground running. So, if you're a fast learner, you can favorably compete with the "big boys out there—in some case out-perform them. It may seem unrealistic, but you'll soon realize it.
As soon as you get a grip over it, making money becomes an easy feat—even while you're sleeping. You've got an automated system in place, so you earn non-stop.
The choice is all yours when picking the company you want to work with; the affiliate networks come in their numbers, including products for you to choose from. The payment mode differs from one network to another, so also there product. You get great flexibility with setups.
Most of the task can be outsourced, that will allow you to venture into other internet marketing areas.
And when you have gained momentum, scaling up is pretty easy since you have a market that works for you—or even a product or service.
Automation of tasks is a simple process to help expedite every activity in the affiliate marketing business.
It comes with a low-barrier entry and requires little amount of money to begin this online business.
There are better things to happen in the realm of affiliate marketing in the future. The forecast for internet marketing speaks volumes—to grow into a staggering 35+ billion dollar industry by 2020. The opportunity beckons to grab a portion of the big pie.
Having a product or service of your own is not compulsory in the affiliate business. However, if you go ahead to create one, you can have a couple of affiliate marketers to promote and help you make sales.
Affiliate marketing creates opportunities for other business ventures. You become an authority as you navigate the online space and make your business a force to reckon with. Businesses will want to connect with you through seminars and other platforms. With the affiliate marketing model, your entrepreneurial drive kicks in, and you can forge partnerships and relationships for your greater good.
Affiliate Marketing Training: The 7 steps you must take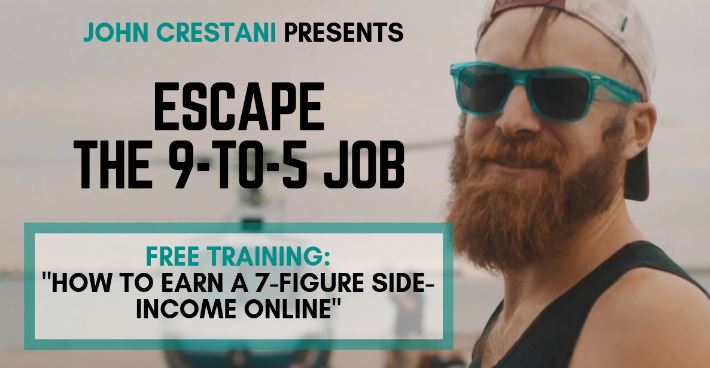 The goal of this training is to help you hit the ground running on your affiliate marketing journey in one week. The training comprises of seven daily tasks that keep you in the loop on what needs to be done until you complete the training. The process is easy to follow without any technicalities.
I will hold you by hand from start to finish; giving you tips on setting up your online business —you'll even learn how to run it with the little resources at your disposal. As a beginner, taking it one step at a time is the way to go—to avoid information overload
Later on, in the week, you'll be privy to choosing a niche, domain name and also building your website—even generating traffic to it and making money.
By adhering to the techniques as taught in this training, making money in the first 30 days is a piece of cake
The training objective at the end of the week:
Well-structured plan to work with
A website with domain
Website setup that is ready to make you money
The initial content created on your site
Your first content on your website
All necessary webpages in place—About us, Term of Service, etc
An active list-building account
Social media profile setup
Your initial traffic source
The Rules of the Game
Follow these rules religiously
It essential not to rush things, otherwise you may lose track, and the goal will be defeated. The essence is to simplify the process and make it easy to achieve each day's task—as it is broken down to bite-size chunks, taking out the complexity associated with the process.
You'll most likely be tempted to skip ahead. But concentrate on the day's task and give it your best. You may be tied up with other engagements and find it challenging to keep up—this is not uncommon. Make sure you don't miss any task; go back and start where you stopped. Follow through as instructed in the training system
Step 1: Day one as a Rookie Affiliate Marketer