Social media marketing goes far beyond liking and sharing. Today's social media landscape goes far beyond posting thoughts or a picture and just hoping that it resonates with your audience. All three types of social media marketing need to be on your radar if you want to be present and competitive.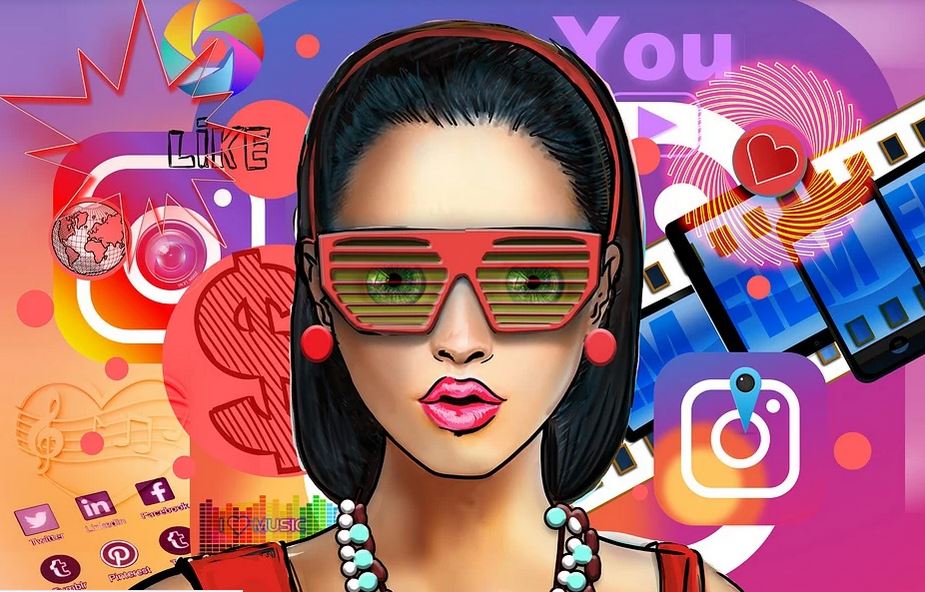 Influencer marketing
Influencer marketing is about using other experts in your industry who already have a large audience that esteems and trusts them. No matter what sector you operate in, there may be others in your field who have a more established reputation and audience. They may have greater public support, be published authors or have a reputation in the mainstream media. These are people from whom you can learn, and it would be particularly useful to build relationships with them.
The obvious advantage for you is, of course, that you will reach a much wider audience if someone like them passes something you have written on to your followers. You can't expect the person who has an influence on your last blog post to share it with you if you don't already have a relationship – one in which they recognize your knowledge and expect your new content, just like the rest of your readers.
Social media can be a great way to get up to speed, especially on Twitter and Instagram, where you can follow anyone who wants to. Just find the influencers in your niche, follow them and start to take an interest in their content. Answer or comment on the articles you find interesting and share the articles you think will interest your own audience. If an influential blogger keeps a blog, you should become an active reader and engage them in their blog with insightful comments and questions. This will put you on their radar.
The next step is to include them in your own content by quoting them, linking them to their blog posts or including them in roundups, where you can get the opinion of influential individuals on the topic and publish them in your properties. You can also do a live video interview. Instead of being on someone else's video, do a broadcast and invite an important influential person as a guest.
Dark Social Media
One area that cannot be measured but should be considered is dark social media. This applies to all the ways people can share your content with others without you knowing it. Examples include email, text messaging and direct social media. In each of these cases, someone decided to share your content with one or more people on their groups, but did so in a way that could not be accurately measured or recorded.
It is unfortunate that you cannot track the effects of this type of organic social media, but that doesn't mean you should ignore it. In fact, you need to make it as easy as possible for people to share your work in this way if they wish. For example, consider placing email buttons on all your blog posts. Or, better yet, make sure your social sharing buttons which contains links to email, text applications such as WhatsApp, and other options that someone might want to use.
Social networking buttons and an invitation to share the newsletter and information should be attached to electronic newsletters: "Did someone send you this newsletter? Make sure you don't miss the next one by subscribing to the newsletter yourself". And make sure that all your blog posts contain an urgent call to action, or to read another article, go to your landing page, or at least subscribe to your mailing list so you can catch even more of these dark social readers.
Paid social media
Finally, the inclusion of paid social media in your marketing strategy should absolutely be considered. Every social network platform now offers the possibility to advertise your articles so that they are visible to a much larger number of people. But beware. It's easy to go over budget without seeing a real return on investment. Make sure you're using the best platform for your business by reaching the right audience and sending that traffic to the best possible content.
So go back to your last content: think about who you want to reach. Is there a particular network where you are more likely to be active? Frankly, one of the most profitable platforms for advertising on on the Internet is Facebook. It is also the most targeted and has the largest user base in the world. So it's probably a good place to start. But give Twitter, LinkedIn, Pinterest and Instagram the attention they deserve.
We believe that the best content that can be promoted on Facebook is content that is particularly well suited to promote e-mail subscriptions. There may be a content update or a related e-book that readers can download for free, generating targeted advice for your business. A great Facebook campaign for a few dollars a day can attract hundreds of readers and potential customers to your blog and your business. What are you waiting for?
Articles you May like:
4 Proven Sales Tips for Introverts That Hate to Sell
What Do Sales Funnels Entail and Why You Need One?
Sellhealth Affiliate Marketing Program Review
Top Paying Health, Fitness and Beauty Affiliate Programs
Airbnb Review: How to Make Money by Renting Your Home
John Crestani Super Affiliate System
Fiverr Review: Should You Use This Marketplace for Freelance Services