Planning a trip is quite difficult, especially when you cannot afford to waste all the money in the world on food, accommodation and the activities you plan to do.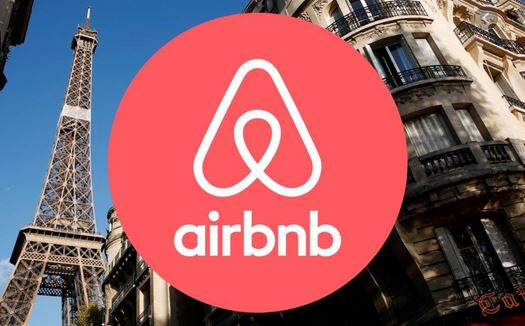 Many people find out that they cannot travel as much as they want to. This is because traveling can be expensive. Most of your budget is spent on flight tickets and accommodation. However, there is a solution. The solution is Airbnb.
Now you might be wondering what Airbnb is and how it works. Do not worry. At the end of this review, you would have answers to the following questions:
What is Airbnb and how does it work?
How to enter Airbnb?
How to find a host on Airbnb to save money on your trips?
How to make money with Airbnb renting your house?
5 tips to host Airbnb and increase your bookings
What is Airbnb and how does it work?
Airbnb is a website where you can find accommodation around the world for any trip you have planned, for a very affordable price.
However, what makes Airbnb different from other search pages is that you can also make money renting some property or empty room that you have on hand.
On the page, you can have two roles: guest and host. There is nothing stopping you from doing both at the same time.
Therefore, if you are an adventurer who loves to go from city to city around the world, you have the opportunity to find accommodation at very low prices.
And if you only have one empty room in your house that the only thing it does is accumulate more dust every day, then you have a small gold mine in your hands.
Whether you decide to host or guest, Airbnb works entirely through its website on the Internet, where you need to register by entering a couple of information.
If you register as a guest, you can still be a host and vice versa.
Airbnb reaches almost every country in the world and with a simple search on its page, you will see that they offer millions of accommodation options, prioritizing the economic ones, but you can also find all kinds of luxury such as mansions or apartments in the best area of ​​London and any other city.
To get the accommodation you just have to go decide your destination and choose the accommodation that most catches your attention. From there you must click on the "Reserve" option and enter the date on which you wish to occupy the space.
In the event that you want to cancel your reservation, on almost all occasions, you will not have to pay any amount of money for it as with some hotels. Cancellations on Airbnb are usually completely free.
To host you just have to create an ad.  Talk about the property or space you want to rent, the basic services that you will offer to the guest and, of course, the address and a specific area in which the site remains.
Putting together a post to display the space you host is not a hassle, and the only thing guests need to do is exactly what you will do if you were in their shoes.
How to enter Airbnb?
Visit the Airbnb page
In order to access all the Airbnb services for guests and hosts, you have to visit their page and click on the "Sign up" option.
You can access the Airbnb registration by clicking here www.airbnb.com
When you go to the registration option, you will see that they give you 3 options to create your account and fill in the data.
The first of them is to be able to join through Facebook and then with your Google account. The third is to use an email to create your account.
If you intend to be a guest only, you can select between the first two and the registration will be automatic, you will not have to fill out any information field.
But if you decide or think you can be a host in the future, it is better to keep an account with a free email where you can see everything that comes from your guests.
When selecting the third option you will only have to give a couple of data without much relevance and very basic. It won't take more than 2 minutes to create your account.
Fill the fields with your information
If you chose the third option to start your registration, you should make sure to fill out all the fields appropriately so that you can have all the experience on Airbnb.
You will only need your email, first and last name, and a strong password.
The only requirement you must meet to enter Airbnb is to reach the age of majority since otherwise you will not be able to register and they are not allowed to rent to minors under 18 years of age.
The last field of information that they ask you is that you put your date of birth.
If you do not want Airbnb to send emails to your inbox, select the option that you do not want to receive them, but in several of them, you may be missing a good offer.
Confirm the data to activate your account
When you finish filling out the information and proceed with the registration, Airbnb will make you accept a commitment and security agreement with the page.
For the Airbnb platform, it is of utmost importance to maintain a good community and prevent future problems from occurring, so they will ask you to verify certain information to finally activate your account.
The first step you must complete is to put a profile picture so that everyone in the community can get to know you and have a little more confidence without talking to you.
You can use the same Facebook photo or select one from your computer or cell phone.
As a second step, you will need to verify a phone number. You must choose your country for the page to enter its code and then proceed to enter your phone number and give the option to "Confirm phone number."
With that, you will receive an SMS in a matter of seconds. Then we move to the next step.
In this, you only need to verify your email with a message that has already been sent to your inbox, you must open it and click on the link to finish the verification.
The last thing is the synchronization of your email contacts, but you can either leave it for later or not if you don't want to synchronize the information with Airbnb.
After that, everything is ready to start!
How to find a host on Airbnb to save money on your trips?
The Airbnb platform is very easy and practical to use. To find a host, just place your destination in the search bar.
Airbnb covers more than 195 countries around the world and offers millions of lodging options. Most prices are on a fairly tight budget, where your expectation is to pay no more than $ 40 a night and still have all the basics, including cooking.
But there are also hosts who take advantage of their most ostentatious homes, so you can get apartments located in luxurious areas of your destination and although the cost is obviously higher, it is still accessible if you only want to stay a couple of days.
On Airbnb, there are all kinds of hosts and while there is some chance that you will come across some not so custom or that it meets the standards that you would expect from anyone, thanks to the reputation system it is easy to find one that really complies with what it offers and more.
If you go to the Airbnb search bar, just type the city or country where you intend to start your adventure. For example "Paris".
The options of accommodation and hosts that will appear will be almost endless, but those that you will see first hand will be those that are located in the "Plus" category.
These Airbnb Plus ads come from a paging system where they personally visit the property or the site to assess convenience, plus they take advantage and get to know the hosts more thoroughly.
If the ad was accepted for the Plus program, then rest assured that the host of that accommodation will meet all expectations.
On the other hand, these plus accommodations usually have a higher cost and if you are looking for the cheapest in all its expression, you may not find that with these hosts. However, the page shows you more options to stay just a little lower in your search results.
You will see thousands of hosts that have better prices, good reputations and are even "super host".If you are looking for a good host, but you are not interested in the options that Airbnb Plus offers, make sure that in the ads, the host falls under the "Superhost" category.
What does it mean and why is it good to be a "super host"? This means that the guests have had a great stay at the accommodation site and that the host has normally helped them in other ways during the stay.
That will be reflected a lot in the comments that guests leave on the host's profile.
To make sure you find a good host, just take a few minutes on each ad to read the comments of those who have previously rented the site.
Of course, that does not mean that because a host is not a "Superhost", it is a bad option.
To find the right host and save money with Airbnb on your trip, you just have to have a little patience and dedicate yourself to doing a search that is really very fast thanks to the platform, for all the accommodation ads you find within your budget.
Tips before renting a house with Airbnb
If you want to rent a house through Airbnb, the advice we can give you mainly has to do with your safety when booking your accommodation.
First, be sure to check the host's reputation well.
Hosts may perfectly post fake images or promise services that at the end of the day are not or not as good as promised in the ad.
So put laziness aside and take some time to see beyond the host's stars.
Very few have 5 stars, not 4.6 or 4.9, but 5 stars without varying any rating.
We are not saying you are looking for hosts that only count as 5 in their entirety, but if there are any that have a less than average rating, check the aspect that their guests did not like and you will see if it is something that affects you in some way.
Take a few minutes on each ad that catches your attention and review the comments of other guests, thus ensuring that you will have a pleasant stay once you arrive at the destination.
As a second tip, ask all pertinent questions to the owner.
Airbnb provides the host and future guests with a mutual chat so that they can maintain communication before and after making the reservation.
Host announcements are usually pretty accurate about what they offer and what they don't, but it's normal for you to have a question if it isn't specified or described in the ad.
You can ask all the necessary questions before deciding to book, yes, make sure to do it only through the Airbnb platform.
Many hosts try to communicate by other means with the guest to avoid the Airbnb commission, but that takes away the security of receiving your money back if you do not continue with the reservation.
Both sides are protected, but especially the guests. If any host offers you to communicate off the page, it is better to insist that you want to maintain the process only by that method or simply, cut the communication and go for another option.
Something to keep in mind before renting is your budget and a relatively clear idea of ​​what you are looking for.
Airbnb is a page that offers more than 6,000,000 places to stay since it connects 195 countries, therefore, the search can be eternal if you do not have in mind what exactly you are looking for.
So start with how much money you can or intend to spend on accommodation.
If you think that you can only pay between $ 30 to $ 40 per night, start reducing your search with that budget, this way you will avoid that you continue to see ads that exceed it and do not let you see your options closer to what you want.
On the other hand, try not to deliberate as much between whether you are looking for a room, house or apartment. When you decide the type of accommodation you are looking for, you are reducing the options on the page in your favor by another 30%.
The search can be simple thanks to the search engine, but it can also take time if you have to navigate through options that do not interest you at all.
However, the most important part is your budget.
Canceling your reservation on Airbnb is completely free, but that makes the host waste time and money if it is something that he could perfectly control.
Most cancellations are made because the guest changed their mind about how much they want to pay for the accommodation or because they found a better option.
If you don't want to stay there because you found a better offer and place, fine; But if it is because you did not calculate your budget well, remember that you also have a commitment to the host.
Try that if you make a reservation, it is because you are totally sure of being able to pay without problems every night that you will stay.
How long will you travel? Depending on the days you plan to spend on your accommodation, you can find very juicy offers on the page.
Some hosts offer discounts if you spend a certain number of days on their property.
Of course, when these types of offers occur, either by Airbnb or by a host, the ads usually appear highlighted or at least among the first pages of your search.
Finally, it's good to make sure that the host or hosts can communicate with you without problems.
Almost all Airbnb hosts share one thing in common: they can speak more than one language and English is the most common way to communicate between hosts and guests.
Airbnb offers to translate various messages and advertisements into your language to facilitate communication between the two, but if they have difficulties because they do not share a language to start a conversation without problems, it is better that they plan a solution.
How to Make Money with Airbnb renting your house?
Earning money with Airbnb is simple, you just need an empty house or room and offer it through an advertisement on the website.
To make money you have to become a host and no, it is not difficult at all. You just have to go to the "Become a host" option in the upper right corner of the site.
You don't need to create a new account. If you already have an account as a guest or you registered with your Facebook or Google account, that's enough.
The same account you use to rent on Airbnb, you can use to host.
When you click on the option, you will choose "Advertise your space".
When starting to create your ad, you must make clear several options and what exactly you want to rent out.
The first step will be to select what type of accommodation you will offer. Would it be a house, department, room, unique accommodations or something else?
You must also specify the type of home it is, whether private property or a condominium.
In the case of being an attached house or dwelling, you will have to specify a type that is closer to the characteristics: if it is a boathouse, chalet, cabin, among others.
If the property you are going to rent out is a house or apartment, specify what type of accommodation you will offer.
This section is where you will put if you offer the entire property to rent it out or if you only want to rent out a section or room of it.
In some cases, many hosts offer to rent out a shared room that can accommodate 2 to 3 people. If this is your case, you can earn a little extra money by renting to several people at the same time.
Another aspect that you should clarify is if the property will be fully available for guests, that is if you do not have belongings in it.
If you have them, indicate it in the corresponding option.
The experience as a host can also change if you are a private host that has nothing to do with the hotel or rental world, but if you have the experience, you can indicate that you work or have a business in the sector.
One of the most important steps is to indicate how many people can stay in your property.
In addition, you must also indicate how many beds the place has and its distribution.
If they are on the floor, you have a sofa bed or a piece of furniture where a person can sleep. If each room has only one or has more than one.
Of course, to specify the number of beds you must also say how many rooms can accommodate guests.
This type of data is what allows Airbnb to determine if the amount of people you indicate fits in your property.
Be specific when describing how many spaces your property has, for example, the number of bathrooms.
Airbnb during the phase of creating your ad will also ask you to indicate the full address of the property you want to rent out. This is for locating it on the map and so that at the time of booking, guests can finish planning their trip, places to visit and nearby accommodation services.
This location is shown only to people who make a reservation and are confirmed (even paid on occasion).
What services do you offer? This is the next question they will ask you.
Here you must indicate ALL the basic services and hygiene or entertainment items that you will offer to your guests:
Dryer
Wi-Fi.
Washing machine.
Desk or work table among others.
At the same time, select if you offer services or security objects such as a smoke detector, first-aid kit, or fire extinguisher.
Then you only have to indicate if they will be able to use the common spaces such as the kitchen, laundry room, pool, Jacuzzi or simply the basics of the property.
You do not have to do much more, after filling in the details of the house and what you will offer, it is time for you to present the space.
In this, you can upload photos, make a brief description of the accommodation and all its features, as well as, of course, give the title to your ad.
Take good photos of your property and if necessary even hire a professional photographer to take good shots of it.
The first thing guests see is the photos, and that's the secret if you want to hook Airbnb users squarely.
You can add the images later and start with just one so they can get an idea of ​​the space.
But the description, title and profile photo (if you haven't already added it) is of utmost importance and you can't leave it until later. The same with your phone number so that guests can contact you later after booking.
After that, you can proceed to set up guest requirements, available rental dates, and cost.
The basic requirements that guests must provide if they want to make a reservation are their email, telephone and payment details.
In addition to having previously accepted the rules that you propose for your property, the details of the trip that have to do with your stay and the number of people, counting if they intend to bring visitors. You can add additional requirements if you wish.
You can also specify if the house is suitable for people or children of a certain age if you accept pets and other details to maintain coexistence and order in the home.
These additional rules and requirements will depend on you and what you are willing to give or not to your guests.
Take into account your comfort and theirs, but above all, that they do not disturb coexistence with other users or neighbors of the house.
5 tips to host Airbnb and increase your bookings
 Build a good ad
Your host services start from the moment guests or Airbnb users looking for a place to stay on their next trip enter your ad.
Therefore, it's a "first impression" thing.
We have previously shown you how to make an ad on Airbnb and all the information you can place on it, but something that we omitted to tell you until now is that, although you can fill in the information little by little in your ad with some exceptions, the best thing is you complete it ALL from the beginning.
Being a host, but also a good one starts from the moment you present a good image of the space you are renting out and how you describe it in the description boxes.
Putting some good photos and being humorous when inviting them to stay with you are small details that make your future guests think "the host of this place feels nice".
Therefore, take the necessary time to put together a good advertisement, place all the necessary information and try to make it as enjoyable as possible.
Some hosts, in addition to putting a brief description of their home in the corresponding section, put a couple of reasons why they should stay with them; you could do the same.
It all starts when they click on it, so from the title to a simple comma in the text, it should be perfect (or almost).
Confirm and respond quickly
If you're going to place an ad on Airbnb, keep in mind that the response time to reservation confirmations and messages from future guests is one of the most important details of all.
We all despair a lot having to wait for hours or even days, for someone to answer a message with questions we have about a subject. Considering another point, in general, hardly anyone has as much patience to wait that long and even less when it comes to reservations.
So try to stay as long as possible and respond as soon as you receive a reservation or message.
Keep in mind that the longer it takes to respond, the more desperate guests get and they quickly run to some other ad that does respond to them in minutes or just a couple of hours at most.
Being a host is a commitment, in addition to a job.
When you have traveled somewhere or rented a place to stay, you do not like to be left waiting or given the answer a day or two later. In fact, you like that when you just call the hotel or the site, they give you all the information you want.
The same is true on Airbnb. While there may be a lapse of time, it does not mean that this is why you will take the time of your life to respond.
In addition, on Airbnb they usually penalize if you have a very low level of responses, that is, if you take a long time to respond, that can lower the exposure of your ad on the page and you may even receive certain penalties.
You cannot rent an EXTRA small room
To host on Airbnb, you only need one thing: an empty property or room. We think that is clear by now, but we are mentioning it again. Why?
Many people make the mistake of thinking that, by having a space of about 5 × 5 meters, they can place a bed and pretend that someone sleeps "comfortable there".
On Airbnb, all guests are looking for a comfortable room, house or apartment, where they feel at home or with a certain familiarity of a hotel, only with a cheaper price and more benefits.
So if you ask whether it is possible to rent a space that is not well maintained or is simply too small to consider that it will be "comfortable", the answer is NO.
There are small rooms, but big enough to accommodate necessary furniture like a bed, a writing table, a closet or showcase and a table for the television.
That at least they have all the comforts that you personally would like to have in a room.
Before renting out, it is good that you really and objectively evaluate the space you want to place in an ad.
Think, "Would I sleep there?", "Is it even comfortable to inhabit that space?" Basic questions.
When you determine that, then you will see whether it would be right for you to post the ad.
Take care of your space, even more than you should
A well-kept space that looks nice and perfectly ventilated can earn you a lot more money than just a somewhat clean room that looks adequate to inhabit.
Placing an Airbnb ad where you offer a room, house or apartment has to be striking, you need to make it look good and people think "I want to spend one night here".
What we do mean is that the room needs to stand out. If you can redecorate the room, put more modern furniture and create a much more pleasant and beautiful environment to look at, then perfect.
An average room on Airbnb usually costs between $25 to $35 a night, while other rooms that look better decorated and cared for, even if they offer the same services, can cost even double.
The same goes for a house or apartment, the more modern or pleasant it looks, the higher its cost.
That is why so many hosts decide to invest a little money, but they recover that investment in a short time and thus also increase their profits by more than 60%.
If your space looks old, dirty or outdated, we recommend investing a little and you will see that you can increase the cost of the day by more than you expected.
Offers instructions for everything
The hosts with the best reviews and comments are always those who demonstrate thinking about their guests about everything else.
The most common problem when booking is that you probably don't speak the same language as your guest, or at least share one in common.
Therefore, the most frequent challenge is usually communication on both sides. But you as a host can and should find a solution for it.
Once they make the reservation, you can try to put together a couple of instructions for them and in their language.
For example, how can they get to the property, what should they do once they are at the door, the steps to get in and out of it, among other things.
And if language isn't a barrier, make sure you keep good communication from start to finish, and it doesn't mean you will disregard instructions either. Guests greatly appreciate being kept informed and helpful throughout the check-in and check-out process at an accommodation.
On the other hand, you can also add sites that they can visit and give some advice so that they enjoy their stay and make everything easier.
These type of details and acts are well seen in the reviews that your guests give once they leave the site, which results in you being able to increase the rental value a little more over time due to the inconvenience you take.
Conclusion
Do you have an empty room or property? What are you waiting for? Become a host with Airbnb and earn some extra bucks by the side while meeting new people too.