"Never Google your symptoms" This piece of advice is common on the internet today. Many people give this advice because most times, you would feel overwhelmed by the result of the search. However, there are times where you just have to Google your symptoms. You might need to find healthcare information on certain subjects and topics.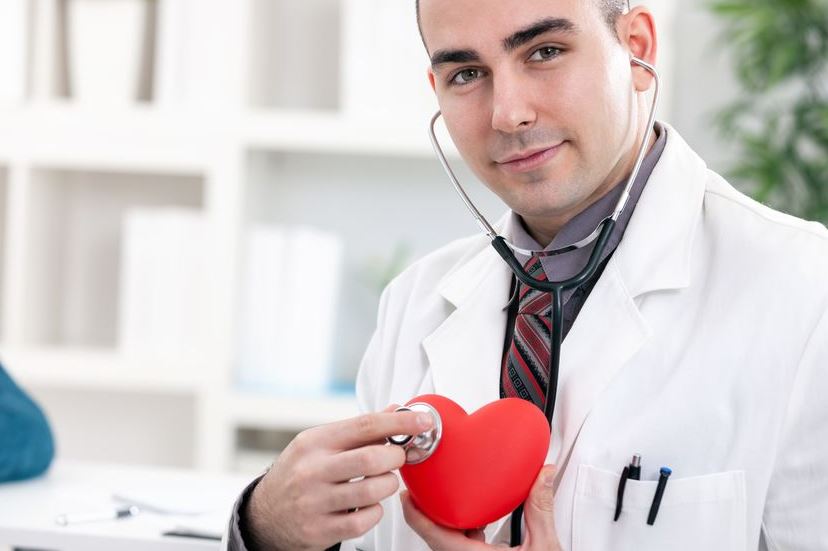 What should you do? Where do you turn to? Here are 12 of the most trusted healthcare sites on the internet. Doctors and experts verify the information available on this site, so you can be sure of its value.
First on our list is Healthline. This healthcare site is one of the most popular information sites on the internet. Over 70 million visitors come to this site every month in search of some health information. One reason for this level of popularity is the wealth of content that you can find on the site.
Clinicians, experts, and professionals edit and review Healthline's content to make sure that the public gets the best information. They do not just allow any kind of guest writers and contributors.
The content on Healthline is not specific to a particular type of disease. You can find health information on topics ranging from new medicine to how to bandage an arm wound.
The navigation on the site also allows visitors to quickly find the information they are looking for.
Since 1995, ScienceDaily has consistently wowed visitors with up to date content on health-related news. Although the site's name "ScienceDaily" is a tech/science news site, its section on health is by far one of the best out there.
The site offers in-depth analysis and research on healthcare topics. Their content contains enough references and extra information that visitors find useful.
Almost everyone is familiar with the World Health Organization (WHO). They have a physical presence all over the world. They are not lacking online too.
The WHO website contains news reports on what is happening in the areas where a physical office is present. The site also contains information on breaking health news, international healthcare missions, and stories from all over the world.
This site is the go-to site if you are looking for information on recent international healthcare news.
This one is another big content churning machine. They publish more than 7 healthcare articles every hour. These high-quality articles revolve around the subjects of news, references, and insider stories. All the health related articles in the websites are medically fact checked.
Webmd is like the Wikipedia of healthcare sites. Not in the untrustworthy way Wikipedia is, but in the wealth of information, you can find on the site.
You can find a countless number of health articles here. Of course, professionals and experts vet these articles before they go online for public consumption.
Under the giant U.S. News & World Report umbrella is the health section of this site. Like with the rest of the site, this section contains up to date and authoritative information on issues like healthcare insurance, and the latest drugs on the market.
Aside from the amazing work on the website, that attracts over 10 million monthly users, the site also hosts a healthcare conference. The name of the conference is "Healthcare of Tomorrow". This conference is open to all and especially to those who want to make a change in the healthcare industry.
This is a healthcare site for the everyday man and woman. Health content on this site is so easy to understand. You would find none of the technical jargon that only professionals and experts would understand here.
Little wonder then, that the site boasts of over 40 million monthly unique visitors. That the information is simple does not in any way water down its authenticity. All of the content you can find on the site is credible and research-based.
On the site, you can find other health features like the symptom checker, calorie counter, and meal planner, among many others.
This is a consumer-based health magazine. The goal of the site is to provide insightful and original health content without medical jargon.
Most of the health content on this site revolve around lifestyle. That is why you would find many articles on topics like weight loss, diet, fitness, and beauty.
The FDA is a part of the United States' Department of Health and Human Services. They are responsible for making sure that manufacturers make safe drugs and food for humans, animals, and the environment.
One of the goals of this site is to report and "act on safety signals related to medical services".
You can find information about drugs, food, and vaccines on this site. Both consumers and professionals can enjoy the mix of information on this healthcare site as well.
If you ever want to know about diseases then this is the site for you. The CDC is an arm of the Department of Health and Human Services, and as such, they have a lot of information on diseases happening around the world and in local communities.
A part of the site also features health news.
Gilmore Health News provides visitors with simple and easy to understand content about the condition of their health.
The content on this site is useful for both consumers and healthcare professionals. Topics on this site range from news articles to the data-driven reports on health and lifestyle practices.
All of these topics are unbiased and accurate sourced from certified medical bodies and organizations.
This site might not be so useful for the average Jane Doe. This is because the content in this weekly publication is for professionals in the healthcare industry.
The publication usually contains information on new medical procedures, research, and news. It also covers topics like insurance and safety for healthcare executives.
A section of the publication focuses on healthcare facilities that are making headways and bringing about change in their local communities.
Conclusion
There you have it. 12 of the most trusted healthcare sites on the internet. These sites offer information that can guide you to make better choices about your health and lifestyle.