The importance of video content for businesses cannot be overemphasized, which is why marketers will continue to harness all the opportunities that come with it. While the consumption rates for video content have been excellent for previous years, the statistics for 2020 were the highest so far. And that explains why a lot would be achieved with video content, even in 2021.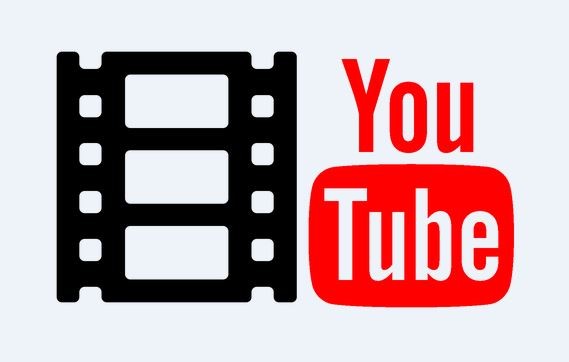 The fact is all business owners desire to get a better result that will commensurate with the amount of effort they have put into their businesses. However, they may not get this result if they don't understand how to get people to love their video ad or content. Most times, what determines how people would react to your ads or videos depends on delivery.
Video content delivery is a huge task as there are so many things to consider when making ads or videos for businesses. My vast knowledge in the video content space can be attributed to the information I got from some people with impeccable knowledge in marketing and video ad space, as well as my past failures while learning. Some of these people are Russell Brunson, Neil Patel, and the Click Funnels maestro.
These professionals give lessons that have helped so many people, including me, on how to deliver excellent ads and video content. Here, I will share some of the things I learned from these people.
Go for knowledge
I once believed spending a huge amount of money on ads and video content for my business would bring the result I was looking for, but I was wrong. This is because there was nothing to show for everything I spent.
However, since I didn't have the resources to pay for the services of some of the most respected professionals in the video content space, I decided to go through the rigor of educating myself. To my surprise, I realized I wouldn't have spent half of the money I wasted if I had educated myself on how to deliver excellent ads and video content. As soon as I realized this, my passion to read books by Neil, Russell, and other professionals began to grow.
In my years of experience, I have realized that people don't like to fail, but they also fail to understand that we learn more when we fail. I believe there are a lot of things we can achieve as small businesses, only if we can take things slowly and seek the knowledge of those who know better than us. Although it is a common saying that experience is the best teacher, however, it is also good to learn from the experience of others so that you won't make the same mistake. Educating yourself will open you to a lot of things.
Why your video ads do not convert
Most times, you are not getting your desired results on your video ads because you fail to invest your time in little things such as research, targeting, and placement. We make some avoidable mistakes by making decisions based on assumptions. For instance, we are too careless to run video ads on YouTube without taking time to know how to get our ads to the right audience.
Research, targeting, and placement
As a small business owner, there are many research opportunities on YouTube for you to get your ads and video content to the ideal audience. This has become much easier since Google Ads offers a plethora of resources that will help you locate the right audience for your video ads.
Your video ads don't convert because most people would prefer to skip your ads, usually because they are not your target. However, the Google Ads technology allows you to target the right audience. This is because you can easily target the right demographic audience. You can do this by targeting people of a particular age, gender, race, location, occupation, and other demographic categories.
Once you can identify who your audience is, targeting isn't much of a problem. This is because Google Ads will help you handle that effectively. However, the major problem is that we don't know how to identify our ideal audience.
Although research and targeting will help you get your ads to your ideal customer, it doesn't mean people won't skip or ignore them if they are wrongly placed. Placement has to do with knowing where (what videos) to link your ads. With Google Ads, you can target certain keyword searches, channels, and videos. By carefully selecting these options, there is every chance that your ads will be viewed only by your target audience.
How to use keyword targeting
A lot of people find it very hard to decide what option to use for their keyword targeting. The reason is that there are so many options available for you to achieve this. However, while this can be a huge task, identifying what keywords to use has a way of improving the performance of your video ads. Over the years, I have found out that most small business owners love to use the TrueView in-stream ads. While this is not a problem, the major problem is that these business owners don't know the perfect keywords to use.
You should also understand that there is a list of ad types you can use. The most common ones are in-stream skippable ads, Discovery ads, Sidebar ads, Bumper ads, and in-stream non-skippable ads. While each ad type has its benefits, you must identify the perfect one for you.
Webinar funnels
One of the mistakes we make as small business owners is that we often downplay the importance of webinars. Most people think webinars are meant only for big organizations, whereas they work more for small businesses.
Webinar funnels provide us the opportunity to have one-on-one interactions with our potential customers, convincing them and turning them into paying customers. The idea of webinar funnels doesn't seem like an excellent business strategy for big organizations, but small businesses can take advantage of it since they are closer to people than big organizations.
One of the major goals of small businesses is to grow into big organizations, and one of the ways to achieve this is to design models that explain the various services and products you offer. This is exactly what a webinar funnel will do for your business, which is why I recommend that you take a course for you to learn the art of designing a webinar funnel. I made a similar decision and I did not regret that I did. By taking in a course, you will learn how to bring your products and services directly to your potential customers. Remember, the idea is to help you gain customers' trust.
I can confidently talk about the importance of YouTube ads and webinar funnels for small businesses because I have seen their results. Also, I believe these important tools will surge in popularity and become more effective this year, particularly as businesses are battling with the economic effects of Covid-19. If you can also take advantage of this, you will be amazed at the immense progress you will make with your business.
Related Articles:
How to Make a Vlog and Succeed at Vlogging2020/08/01
Content Marketing: 5 Ideas for Generating Traffic2020/07/31
3 Types of Social Media Marketing You Must Always Use2020/08/13
Huge Career Opportunities in Blockchain for Those Willing to Learn2021/02/13
Growth Factor Plus Reviews: Benefits, Cost, Risks and Can It Increase Height?2019/06/19
Airbnb Review: How to Make Money by Renting Your Home2020/03/26
Fiverr Review: Should You Use This Marketplace for Freelance Services2019/10/05