Have you ever wondered how many people have actually read the Terms and Conditions? Most of us could be signing away our kidneys and not knowing it. A new study by ProPrivacy.com shows how few people read the fine print and what the consequences may be.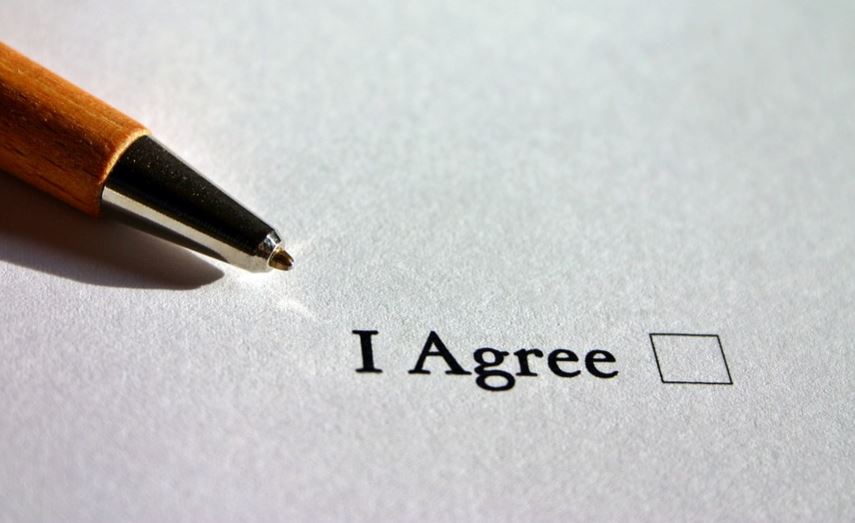 To prove how few people read the fine print when buying a product or using a service, ProPrivacy.com was able to convince 99% of respondents to give up such ridiculous things as the right to name their firstborn and access their mother's web browser history.
Respondents agreed to these terms:
The right to name their firstborn.
Access to the airspace above their property for drone traffic.
Permission to give one's mother full access to their Internet browsing history.
The opportunity to invite a personal FBI agent to a Christmas dinner for the next 10 years.
It was through a funny social experience, although with the serious intention of showing that companies can add about anything and the typical consumer will most likely accept them, simply because they don't want to go through the reading, or just do a quick glane, or maybe they don't just understand what's in the fine print.
The owners of ProPrivacy.com have proven with their experiment that it is very easy to add anything they wanted to the terms and conditions and get away with it. The group found that only 1% of technology users actually read the conditions.
But not many people admitted it. The survey found that 70% of the respondents lied and said they "read the agreement" and 33% said they "read it thoroughly".
Such a message is consistent with the Global Data Protection Day in January (which takes place on 28 January each year). The related ProPrivacy Report ("The Hidden Dangers Lurking Beneath Today's Surface-Level Data Protection ") also examines the implications for data security and sheds light on the dangers to consumers who are making very little effort to protect their data.
Other interesting statistics from the survey indicate that 68 percent of respondents admitted that they have removed applications to protect their data privacy, while saying they are unaware that many applications use "uninstall trackers" to reach users with ads, even after they have been removed.
It was also interesting to note that more than 70% of smart speakers owners do not allow them to listen to private conversations, even if they listen to them every day.
Related Articles:
A Us Senator Wants to Send CEOs Who Misuse Consumer's Personal Data to Prison
Microsoft Will Update Its Data Protection Rules to Meet EU Requirements
California Accuses Facebook of Obstructing an Investigation into the Company's Practices