Today, we are going to discuss the 5 best affiliate programs for advertisers. As you know, affiliate marketing is among the largest online industries and has become one of the key sources of online income for numerous professional bloggers, entrepreneurs and webmasters. As a business owner you want to make the most out of people wanting to promote your product for a commission.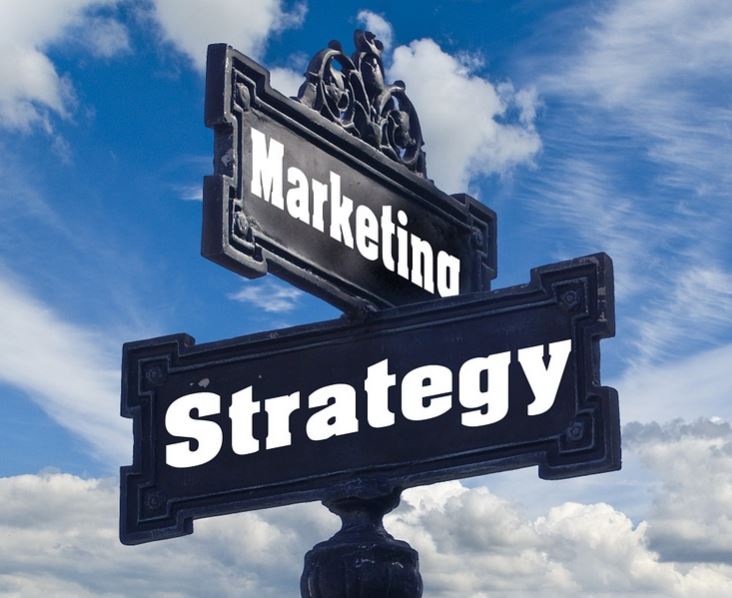 For those people who are relatively new to this particular concept of online marketing, these affiliate programs act as intermediaries between affiliate marketers who wish to sell their products and services and the providers who wish to provide those products and services such as affiliate programs. These providers work with these affiliates to obtain assistance to get their services and products to customers.
Now let's discuss the basic payment methods of an affiliate program. In general, the majority of popular affiliate programs offer three types of payment. These Are:
Cost per sale or payment per sale.
This is the most popular payment method offered by almost all affiliate programs. In this program, merchants pay affiliate marketers commissions every time they send a customer to the merchant's website, and the customer makes a real purchase. A large number of affiliate programs provide a specific percentage of the sale made as a commission, while some of them will pay a fixed fee for each sale made.
Cost per click or Pay per click.
It is considered to be the most common and widespread affiliation agreement. In this agreement, affiliated marketers will be able to obtain fixed rates that will depend on the number of clients that actually click on the different links that are placed on the affiliate website that leads to the merchant's website. Here the purchase of the product is not necessary to earn a commission. All that needs to be done is for the client to click on the link and stay on the merchant's website for at least three seconds. It does not matter what the client does on the merchant's website.
Cost per Lead or Pay per Lead.
In this case, affiliates are paid, which depends on the number of visitors that are sent to the merchant's website and then registered as potential customers. For visitors to register as potential customers, it essentially means that visitors must complete the information request form on the merchant's website.
Affiliate programs provide an excellent opportunity for you to get more customers and earn more sales, but choosing the best affiliate program may not be easy.
Now, let's look at the best affiliate programs available:
Shareasale
Shareasale is one of the best affiliate programs that we have around. Shareasale offers services to two distinct type of users. The merchant and the affiliates.
On shareasale, many of the top businesses get to advertise. If you are a business owner you can register and put up details about your offer so that bloggers can begin to share your links. As a merchant you would be able to track and manage how your products is marketed. You get to reject or accept affiliates based on whether they meet your requirements.
In the case where you are a blogger you get to share affiliate links for businesses.
Here are the advantages of shareasale
Simple and easy to use interface.
Real life tracking
Training webinars and support.
You get to have control over who you accept as an affiliate. You would also be able to control the commission rates for your affiliates.
You can easily find niche products because of the vast availability and diversity of suppliers.
Shareasale offer real time analytics.
They offer training on how to go about registering as an affiliate. Right from creating an account to promoting your products.
You can easily see what merchants are online.
Rakuten Linkshare
It is one of the oldest affiliated partner networks that is gaining popularity at a considerable rate. To make the most of the competition and to make it easier to use, the platform has developed some distinctive features. One of these features includes rotating several banner ads for the particular products, which facilitates long-term management and optimization.
With this program you do not have to stress your affiliate marketers on how to place your ads on their sites.
The various advantages of this affiliate program are:
It has deep link options. The most important advantage of this site is that it makes it so easy for your marketers to place your ads all over their blogs or website. This would help to drive more traffic to your own site.
Another important advantage is the dynamic rotation of ads. Although many people consider this as a small feature, these features play a very important role when it comes to optimizing ads.
It comes with a very simple registration. The registration program is quite simple.
A small affiliate network reduced the competition and allows affiliate marketers to see the product you want to promote.
The small affiliate network also acts as a disadvantage. Even though this website was established a long time ago, it is not a major player in the business. Actually, this means that the products you want to promote are not so much.
Clickbank
It is one of the affiliate marketing programs. Most popular deals with different digital products such as eBooks so if you deal a lot with eBooks this is where you want to be. This particular website has been around for a few years, and is one of the first affiliate marketing websites on the Internet.
Another important thing about this website is that it allows people from different occupations to register for a free account. Once registered marketers would have access to millions of e-books that other you are selling.
The main advantages of this affiliate program are:
It has free registration. Unlike other affiliate programs in which you must pay an initial amount of money, registration on this website does not cost money. Also, there are no hidden charges.
Another key advantage of selecting this program is that there are tons of Bloggers and marketers that are ready to sell your products.
It is the simplest website to use. It does not require any kind of previous experience since everything is quite easy to understand.
The only disadvantage of this affiliate program is that marketers often complain of  delay in payments. This is because they must comply with the threshold of distribution and payment of customers.
CJ affiliate
Known as Commission Junction , CJ is one of the largest and best affiliate programs for a wide range of well-established and famous companies. This program works as the intermediary between the you the supplier that will offer the products to sell and the affiliates that will carry out all the commercialization. This program is quite advantageous since it offers many affiliate programs in the same place.
Products and services popular on this program include things like fashion accessories, electronic products, health and beauty products, as well as online services such as web hosting and many more.
The main advantages of this program are:
Thousands of marketers are using this program which shows the quality as well as it's popularity.
Thousands of Bloggers come here daily in search of products to promote on their blogs.
It comes with impressive reporting capabilities that help enable performance optimization settings that play a very important role in the configuration of your ads.
This program gives you access to different data. It helps you with tracking the traffic to your site.
The only disadvantage of this program is that you would have to make payments at once which might leave a dent on your marketing budgets depending on effective your affiliate marketers are.
Amazon Associates
It is the largest affiliate website that offers a lot of advantages for both you and your affiliates. With over one and a half million merchants on this website, it is one of the biggest affiliate program in the whole world.
This website comes with an excellent option for several advanced affiliate markets that can easily create their own custom tools, as well as websites that have API along with Amazon implementation. In case you are a beginner, you only need some kind of platform where you can easily promote all your products. When it comes to doing it, the most common is through your website or blog.
Some of the main advantages of this program are:
It provides an easy-to-use interface that is not only friendly for beginners but also for advanced marketers.
There are millions of products that can be purchased. It provides you with different advertisements that may interest your visitors.
This platform has more than one million sellers. There is no affiliate program that comes close to this.
Amazon is one of the most popular websites worldwide. Millions of customers around the world trust this brand.
The only disadvantage of this program is the low commission rates that start from the low percentage. Basically, this means that to be worth it to your affiliates they must generate a greater volume of sales for your business to be worth it to them.