Our lives have been disrupted by the global pandemic in more ways than we can ever imagine. Everywhere, millions of people have become jobless and those that haven't are forced to work from home under a mandatory quarantine indefinitely.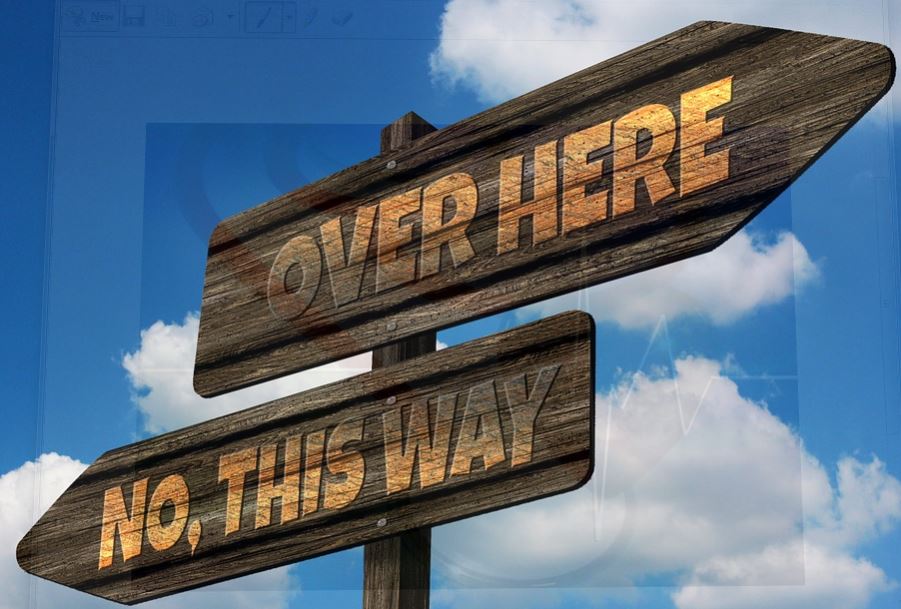 With the state of the world at this moment, it is clearly obvious that there is no better time to start making money online by starting a personal internet marketing business that we allow you to earn as much income as you possibly can from the comfort of your home than now.
The type of internet business I am referring to is one that is set up in such a way that you are able to make money online through referrals. This means that you connect potential buyers to producers by referring products and services to people who are already buying those products or are likely to buy them. This model of business is called affiliate marketing.
WHAT IS AFFILIATE MARKETING?
Affiliate marketing can be described briefly as an online money making model which enables people to earn money in the form of commissions by promoting the products and services of other people or companies.
Whenever a person you are referring buys a product or engage in the services of an affiliate company, the product owner delivers it and you get a percentage of the profits made from the transaction.
Affiliate marketing is such a great work from home money making model because;
you don't have to buy the product or have an inventory to refer people to buy them
you don't have to fulfill any customer service duties. Your duty is to get the potential buyer to the affiliate company.
you don't need to invent or create new opportunity doctor services.
you don't need to actually ship or deliver the goods.
If you want to establish a home-based business that generates a lot of passive income, affiliate marketing is the best place to start.
So why should you listen to me?
I am not particularly an expert when it comes to the internet and I am not an authority when it comes to certain aspects of affiliate marketing that I have never been involved in.
But, I have been doing affiliate marketing for a while and I've been able to make thousands of dollars with it. Therefore, I think I will be in the best position to be your personal guide if you decide to go into the world of affiliate marketing as a marketer.
The truth is, while there are certainly many benefits to be gotten from affiliate marketing, the journey to becoming established as an affiliate marketer is fraught with failure and frustration if you don't know the right way to go about it.
That is why, on this page, I will explain to you 3 proven ways to be successful in Affiliate Marketing.
These methods are simple to implement and you can decide on whichever one is the easiest for you to do.
3 PATHS TO MAKING MONEY ONLINE AT ALL TIMES
CREATE YOUR OWN PATH
The best way to approach affiliate marketing is to create your own website. This website can be dedicated to only one niche. Also, these days you can easily create your own website from scratch with little to no technical skills.
LEARN/CONNECT WITH OTHERS
Join websites such as wealthyaffiliate.com for affiliate marketers of all stages (beginners or experts) where you can learn the business of affiliate marketing step-by-step from other affiliate marketers with adequate guidance.These kinds of groups make you realise that you're not alone.
DONE-FOR-YOU SOLUTIONS
This involves acquiring online businesses that have already been established with a functional website and an array of vendors to do the job for you. All you need to do is to ensure that your turnkey website has enough traffic and collect your money.
MAKE MONEY ONLINE PATHS IN DETAIL
MAKE YOUR OWN PATH
These days, creating websites or blogs online with little to no technical knowledge or experience at all is actually very easy to do. With these websites or blogs, you can easily place the affiliate links of companies that will pay you a commission when a referral buys their products.
If you are taking this path, you only need very little money to get started and if you do the right things, it is possible for you to make money even within your first 30 days as an affiliate marketer.
LEARN WITH OTHERS
There are several websites and platforms that cater for affiliate marketers of all levels and one of them is Wealthy Affiliate.
Whether you are an expert or a beginner, Wealthy Affiliate is an online community for the knowledge, support, tools and training you need to become a successful Affiliate Marketer.
With Wealthy Affiliate, you will get trained, collaborate with others, and get answers to the questions that may aid in accelerating your success.
Thus, what you will get with the wealthy affiliate community are; support, education, tools, website development, and networking with others. Membership is free but to obtain the full benefits of the community, you have to be a Premium Member.
Not only is joining this community extremely productive, you also get paid affiliate commissions every time you refer new members to the community.
DONE-FOR-YOU SOLUTIONS
If you don't want to have to build your own affiliate website from scratch, but you want a system that will make money from you out of the gate, what you need is a reseller website.
Reseller websites are turnkey internet marketing websites that anyone can operate with no previous experience.
It is a done-for-you website where you only need to decide which niche of products and services to promote in order for you to make money directly from the website.
Websites like this are already set up with high-quality outsourced vendors who will carry out the orders you receive and the services you sell even without a hosting account.
This is the shortest and easiest way to make money online. It is like buying a fully functional online shop. Although it is a little bit costly, in the end, the reward is worth it.
SUMMARY
If for some reason, you have been laid off from a place of work, at this moment, you should know that you are not alone.
I understand what you are going through because, I, too, have been where you are before and it was with the help of affiliate marketing that I was able to pull myself back up. You can do the same too.