Best CBD Affiliate Programs Offering Attractive Earning Opportunities
Cannabidiol (CBD) is a money spinner right now. Manufacturers and vendors are smiling to the bank as more and more people embrace it. You can take your own share of the money by joining one of the top CBD affiliate programs out there.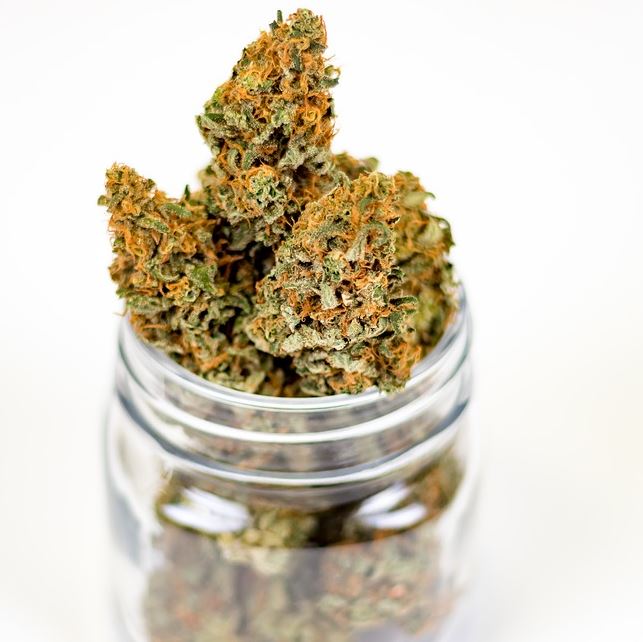 These programs offer you opportunity to make profits from this rapid-growing market. You make money by promoting CBD products to people, say, on your website or blog. You may even make money referring new affiliates.
To succeed at this, however, it surely helps to ensure you get your choice of program to join right. An ideal one should exhibit great potential for growth and pay its affiliates on time. It is also beneficial for it to offer guarantee on its products.
There many CBD affiliate programs out there and more are appearing every now and then. It can, therefore, be time-consuming and probably confusing when trying to choose one. We have put together this list of top CBD affiliate programs and what you get from each one to make picking one to join easier for you.
CBDPure
This is one of the most popular names in the CBD industry, especially when talking oil products. CBDPure has been researching and producing products for years – reportedly, for more than a decade. Its products are among the most trusted by experts and consumers. They feature very pure and high quality ingredients.
What you get: CBDPure runs one of the most generous CBD affiliate programs, paying a commission of 40 percent on sales you refer.
===>Join The CBD Pure Affiliate Program here!
CBD Paradise
This is an online store for CBD products from a variety of companies. CBD Paradise describes itself as the "largest multi-branding store" providing 100% organic CBD offerings from trustworthy suppliers. According to the company, it aims to help people improve their health with natural cannabidiol without side effects.
What you get: You have opportunity of making up to 40% commissions, as an affiliate, promoting CBD Paradise products.
Canna Trading Company
Specializing in oil-based products and tinctures, Canna Trading Co. boasts using specially grown industrial hemp plants in its products. CBD is carefully extracted from these plants to make products that guarantee maximum benefits by providing the right mix of compounds that can boost health.
What you get: With Canna Trading Co., you earn 35 percent of every new sale you generate.
Cannabidiol Life
This CBD affiliate program offers products rich in cannabidiol extracted from industrial hemp plant. This makes them very less likely to produce 'highness' and more potent to deliver health benefits. Cannabidiol Life says these products are transforming the lives of many people across the globe.
What you get: The program gives you opportunity to make 35% commission on every retail sale.
Verified CBD
Based in Florida, Verified CBD is among the popular ones dealing in oil-based products. It boasts high quality offerings, with production taking place in a GMP-certified facility in the United States. The company has reportedly grown its customer base to over 70,000 from the time it started about five years ago. It sources its hemp plants in the U.S. and products go through rigorous 3rd-party testing.
What you get: Verified CBD offers impressive commissions to its affiliates, in addition to high-quality products. You get 30% of every sale plus a whopping 20% commission on recurring sales for life!
Pharm Organics
Founded by a military veteran whose conditions seemed to have benefitted from CBD, Pharm Organics prides itself as a company that provides safe and high-quality cannabidiol offerings. It uses "proprietary" organically grown hemp plant that is supposedly free of the psychoactive compound THC. Extraction of CBD takes place in an FDA-certified, GMP-compliant facility in America. Third-party, verified lab reports are also available for its products.
What you get: The Pharm Organics affiliate program offers you 25% commissions on sales you refer.
Vape Bright
This company is a pioneer in the vape cartridge market. Vape Bright aims to provide in its products alternatives to flavored e-liquids, which are often diluted and, as such, less potent. It uses MCT oil, which is thought to be healthier. It also has a delivery device that provides ameasure1mg dose of CBD per inhalation.
What you get: When you sign up as a Vape Bright affiliate, you earn 25% commissions on sales.
Proleve
With this company, you have a wide variety of products to promote, ranging from oils to edibles and salves. One of the considerations that make Proleve appear on this list is that it offers a Certificate of Analysis for all products, which should make purchase decision easier for consumers. The customer support seems to be great as well.
What you get: Proleve also impresses with a 30 percent commission for its affiliate.
Hopa Naturals
Here is another company very worthy of being on this list of top CBD affiliate programs. Hopa Naturals describes itself as the "fastest growing" company in the CBD market. It says the products it offers sell themselves; the only thing you need to do is tell people where to buy them. That's interesting. The company aims to make more people aware of the benefits of hemp oil products.
What you get: The Hopa Naturals affiliate program is a very appealing one. As an affiliate (Official Brand Ambassador), you get 20% commissions both on new sales and recurring sales. The company offers an impressive 60-day cookie and sophisticated affiliate software for tracking.
Diamond CBD
This particular CBD manufacturer boasts that it has scientists and doctors on its team. These experts help to ensure consumers get only the best and purest CBD products, according to it. Diamond CBD says its aim is to research and produce potent cannabidiol extracts from hemp plants for the benefits of users around the world.
What you get: This company has a decent compensation plan in place for its affiliates, paying 20% commission on each referred sales. There's also opportunity to earn more.
All Natural Way
Using agricultural hemp free of THC, All Natural Way seemingly offers products that will only provide benefits and no 'high' feeling to consumers. Its offerings are said to be formulated by a pharmacist in a clean, ISO 6 room. There are also third-party lab results attesting to the quality of the products.
What you get: All Natural Way pays you a 15% commission on every sale you refer.
Hemp Bombs
Offering one of the top CBD affiliate programs, especially when talking edibles, Hemp Bombs is a reputable company boasting numerous successful affiliates. It offers consumers products of good quality. There is dedicated support, both for customers and affiliates. It provides helpful affiliate resources to guide you on how to succeed in earning while spreading the word about the brand.
What you get: Hemp Bombs affiliate program mostly pays commissions ranging from 10 to 20 percent.
HempMeds
The distribution subsidiary of Medical Marijuana Inc, HempMeds has as its main goal making the benefits of CBD accessible to as many people as possible. The company says its founders pioneered the "CBD pipeline." That's a means of making beneficial compounds in the hemp plant, including cannabidiol, legally available to people in the U.S. and other parts of the world. The company deals in CBD oil and has been around since 2012.
What you get: You earn 15 percent commission on every sale you refer as an affiliate.
NutraCanna
In NutraCanna, you have a company that seems to be so interested in making only the best, high-quality CBD products available to consumers. It says it works with family farms using sustainable farming methods for the hemp plants that it uses. There are also scientists to ensure that consumers only get the purest and most potent CBD. The entire cultivation and production processes take place in the U.S., ensuring the best of quality.
What you get: In addition to offering top-notch products, Nutra Canna offers affiliates an attractive 15% commission.
NuLeaf Naturals
When talking the use of the hemp plant for medicinal purposes, NuLeaf Naturals is one of the pioneers in the U.S. It started back in 2014 when the level of interest in helpful cannabinoids, such as CBD, wasn't as high as it is currently. The company offers customers organic CBD extracts from the hemp plant, described as having the "highest grade" of all offerings on the market.
What you get: With NuLeaf Naturals, you get a 15% commission on each sale you help make as an affiliate.
CBDistillery
Last, but not least, on this list of top CBD affiliate programs is CBDistillery. This company says its aim is to make highest quality CBD derived from hemp plant available to all. It also seeks to do this at a price that's not prohibitive. CBDistillery provides education and access to research on the benefits of cannabidiol.
What you get: The affiliate program of this company pays you 10 percent of every new sale. Plus, you get a 5% discount code for your audience and followers. You can even receive free products to use as you will, including for review or personal use.
Conclusion
There you have some of the top CBD affiliate programs out there. These are among the best based on considerations such as potential growth, payout time and product guarantee.
If you are interested in joining a CBD affiliate network, you can also check out CannAffiliate. This network partners with a variety of brands and dispensaries, so the amount of money you earn (plus other perks) will vary. You can make up to 30 percent or more promoting products from the network.
Do you know of any other top CBD affiliate programs that didn't feature on this list? You may let us know about such in the comment section. Happy earning!