How to Make Money With TallMenShoes Affiliate Program
Affiliate marketing, without a doubt, offers one of the best means of making money. It is even easier to do these days with many programs enabling you to do this exclusively online. TallMenShoes.com has one such program that you can make money from passively from the comfort of your home.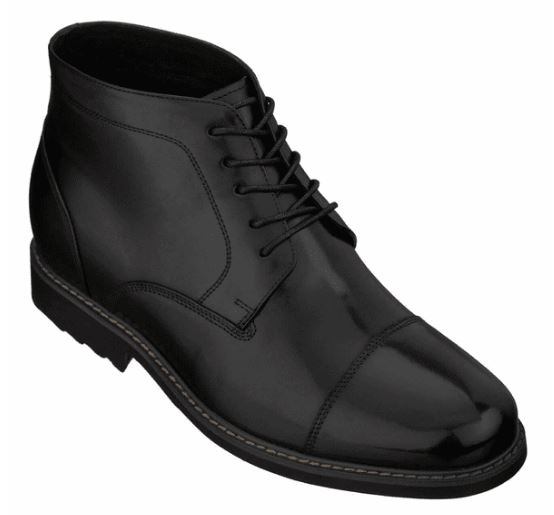 With so many affiliate programs available, what does this elevator shoe company offer to make its own worth joining? You can learn more about this in our article on the program to see if it's exciting enough to join.
About TallMenShoes.com
Tall Men Shoes (TMS) is a Los Angeles-based company that literally exists to help people be taller. It offers products that enable individuals to add a few inches to their height. It has been in business for more than two decades.
In today's world, being tall is desirable, especially for men. It can be somewhat unsettling for short guys seeing how the media sends out subtle messages of how it's so cool and preferred to be tall. Yet, there is almost nothing an adult can do to increase their height – scientists say painful bone-cutting surgery is the only way out. There is however a product called Growth Factor Plus that also has an affiliate program that seems to have great reviews if you are more interested in promoting supplements.
TallMenShoes offers some help to men, and women, that don't have a problem looking taller with the aid of elevator shoes. It says it has helped thousands of people to stand tall over the years.
Its CALTO, TOTO, and CALDEN lines include elevator shoes that look just like their regular alternatives. The footwear pieces are supposedly designed to even outlast "normal" shoes that they look like.
With its affiliate program, the company is inviting you to help spread the word about its products and make money by so doing, even while sleeping.
Why Should You Join TallMenShoes.com Affiliate Program?
If you ask us, one of the major reasons this program may be worth joining is the number of years that TMS has been in business. It is not a mean feat for a company to remain in business for more than 20 years. This shows that it must be doing something right.
Customer ratings also suggest that the products on offer are of high quality. The shoes, almost in every case, deliver what their manufacturer says they are capable of. A quick search shows that more than 31,000 customers rate them 4.7/5.0 overall on Shopper Approved.
The foregoing suggests that the TallMenShoes.com affiliate program might not be one to regret if you decided to join.
The company also promises to give you all the tools you need to make your task easier. You get a variety of banners and links to choose the ones you find more suitable for promotion. The program provides the capability for easy tracking and reporting of generated sales.
How Do You Make Money?
You earn every time someone that you refer buys shoes from TallMenShoes.com. The company pays between roughly 15 percent and 20 percent of every sale that you generate.
However, the percentage you get applies to the purchase price minus shipping charges and tax.
TMS sends payment to its affiliate once in a month. You can request a check from the company after earning at least $25 in commissions. The Commission Junction (CJ) website enables you to keep tabs on the amount you have earned at a point in time.
How Much Does it Cost to Join TallMenShoes.com Affiliate Program?
It is absolutely free to sign up for this program. You have here an opportunity to make money without a charge or having to make a purchase.
In addition, TallMenShoes says it does not have any minimum sales requirements for you to trouble your head about.
Becoming a TallMenShoes.com Affiliate
You are welcome to join this program if you have people that you can easily promote these elevator shoes to online. Bloggers, social media influencers, and respected trend watchers are particularly at an advantage here.
Tall Men Shoes has no stringent requirements in terms of the website you need to have to sign up. It does not matter whether you are just starting your site or blog, although established platforms will usually do better. There is no minimum website traffic requirement!
The only exception in terms of the website is that it must not be one that publishes illegal content or encourages illegal activity.
Also, you do not have to be a resident of the United States to be able to join. But you may need to target only users in America because product shipping is done only to addresses in the country.
Joining and making money from the affiliate program follows this process:
Registering on the CJ website to become a Tall Men Shoes publisher
Adding tracking and analytics code and links to your website after approval by CJ
Adding TallMenShoes's product information to your website
Once you have followed the steps above, you can start driving potential buyers to your website. You earn every time someone clicks on a product link and makes a purchase.