SellHealth Review: Will You Regret Joining the Affiliate Program?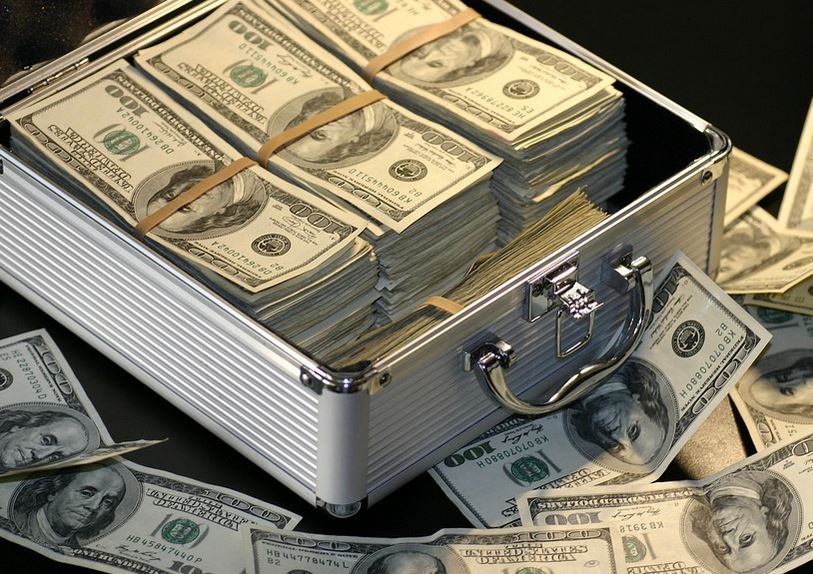 Chances are that SellHealth.com is one of the names that would pop up if you were to ask recommendations for a good health affiliate program. The company claims to have been around for almost two decades. It has reportedly paid out millions of dollars in commissions during that time.
It is not hard to come across people online waxing lyrical about this program. But does that suggest this is a good one? Will it be a wise decision to join? This comprehensive review of the Sell Health Affiliate Program will help answer those questions. Therefore, you need to take your time and read to the very end before signing up.
What is SellHealth.com?
SellHealth is an affiliate program that offers interested individuals opportunity to make money from selling health-related products. Its offerings, which are intended for both men and women, range from those for sexual health to beauty, anti-aging and general health.
This means the company doesn't really own all of the products you see on its website. Rather, it bridges the gap between product makers (advertisers) and affiliates who want to promote the products available.
The company dubs itself the "#1 Health Affiliate Network." You probably wonder if it can truly be right with that claim.
SellHealth has actually been around for many years. It isn't some company that has only been in the market just for a year or two and could possibly disappear soon.
The health affiliate program started back in 2001, according to SellHealth.com. That means its existence is now approaching two decades. Perhaps, this suggests they are doing something right.
It boasts having more than 100,000 advertising partners. It has made more than $100 million in sales and paid out more than $50 million in commissions to its affiliates, the company reveals. It also claims to pay on time as well and has supposedly never missed any payment since the time started its affiliate program.
What Products Does SellHealth Offer for Promotion?
The products this network offers affiliates opportunity to make money with falls into the following main categories:
Skin care
Anti-aging
Sexual health (male and female)
Hair health
General health
You can view some of the products available for promotion on the "Offers" page of SellHealth.com.
One interesting thing we noticed on that page is that practically all the products there are some of the best, if not the best, in their respective segments. They include:
GenF20 Plus (natural growth hormone booster for anti-aging)
HyperGH 14x (natural HGH supplement for bodybuilding)
Profollica (hair loss treatment system)
Provacyl (andropause or "male menopause" treatment)
VigRX Plus (male enhancement pills)
Kollagen Intensiv (anti-aging cream)
You can visit the SellHealth Offers page to see more and check their reputation. Many people have great things to say about these products.
The efficacy of these products isn't just based on their formulas or what people have to say about them. Some of the offerings have been tested and proven in clinical studies to do what they promise. The manufacturers of these products may not just be making empty claims then, going by the findings.
How Do You Earn?
There are two main ways by which you make money as a SellHealth.com affiliate. They are: sales commission and referral bonus.
Sales commission
One thing you will observe on the affiliate program's Offers page is that each product has its own website. When you sign up as an affiliate, you earn a commission every time someone you refer to any of these sites make a purchase.
Referral bonus
You also have the opportunity of making money by referring new affiliates to SellHealth.com. When you do this, you get some money every time someone you refer makes a sale.
The opportunity to earn by referring others offers a great means of getting passive income. This makes it possible for you to make some money, even when you aren't really promoting products and making sales yourself.
How Much Can You Earn?
SellHealth offers you chance of making a significant amount of money as an affiliate.
Perhaps, as a result of their popularity and quality, products come at relatively higher, but affordable, prices. This creates opportunity of earning considerable commissions.
How much you get to make depends partly on what products you choose to promote. SellHealth promises a commission of between 30 and 50 percent on every qualifying sale.
Your performance also determines how much money you get from each sale. The company promises a raise to 40 percent commission, if you can make a minimum number of daily sales consistently. Higher, consistent daily sales volume raises your commission percentage to 50 percent.
As an example, you could make up to $200 per sale of GenF20 Plus! That's including up-sells and assuming you qualify for 50-percent commission.
Now, imagine having just five of such bumper sale among the sales you make in an average month. There are certainly many things those earnings would help take care of.
SellHealth.com also pays you 5 percent of the total sale price of all products sold by your direct referrals.
Let's further imagine you have some direct referrals making high volume sales and earning, say, $5,000 in commissions per month. That's gives you an extra $250 in passive income from each of such referrals.
Is Customers' Satisfaction Guaranteed?
One thing that gets customers to come back again and again is quality product or service. Such can even make them to refer more people to you. This makes it very important to be sure your customers would be satisfied when looking to promote any product.
How well does SellHealth fare in this regard?
If you are someone with good knowledge of the supplement market, you will observe that majority of the products this affiliate program carries are highly rated. We cannot say with all certainty that you won't find negative reviews about any of them. But many people have great things to say about these products.
SellHealth assures its affiliates that the customers they refer will get great products and enjoy top-notch service. If any customer is not satisfied with results from any product, they have opportunity of requesting a refund.
Money back guarantees, valid for at least 60 days, should help keep your customers' mind at rest. This probably also suggests the makers of these products are confident about their efficacy.
How to Become an Affiliate Marketer?
You don't have to pay any money in any form to become a SellHealth.com affiliate – you ought not for any affiliate program anyway. It is 100% free to sign up.
The main requirement to become a successful affiliate is that you need to have a website. You are not paying the company for that and the site does not belong to it.
The website is essential for drawing visitors with published content, while pitching or recommending your products from SellHealth on the side. This means you need to provide valuable content on your site to be able to generate traffic or attract necessary audience.
It is, perhaps, possible to begin your journey with a free WordPress or Blogger site to test the waters, if finance is an issue. You can then get your own hosted domain when you are convinced this program, or affiliate marketing generally, is the real deal.
It appears you can still be an affiliate if you do not have a website. You may be able to promote products using your social media accounts.
It is best to focus on just a niche when starting out. By 'niche,' we mean a category from the several that SellHealth offers fall in – for example, anti-aging or sexual health. This reduces the extent of competition you will have to contend with.
How Will You Be Paid?
SellHealth affiliates receive their payments on a net-15 basis. You can be paid two times in any month. The main requirement is that your earnings must reach a specified threshold, which seems to be $50.
You can receive your payouts using any of the following options:
PayPal
Check
Wire transfer
Paxum
ACH (US only)
Should You Join SellHealth Affiliate Program?
If you asked us, we'd tell you that this health affiliate program seems like a great one to join. One major reason for stating that is the fact that it has been operating for many years. That probably means it is doing something right.
The following are some of the other reasons it may be worthwhile for you to join:
Up-sell and exit sale credits – You get paid for extra products someone you refer buys. With the standard exit sales linking method, you get credit for sales generated through pop-ups.
Attractive commissions – SellHealth gives you opportunity to earn up to 50 percent commission on any sale to a person that purchases a product by clicking on your link.
Tools and support – The company promises to provide all the assistance you need to succeed. This begins with offers that boast high conversion rates. SellHealth.com says it offers affiliates 'industry-leading' support and helpful marketing tools.
Refund policy – To ensure your customers do not become afraid when making purchases, the company offers money back guarantees lasting 60 days on most products.
Perhaps, because of the foregoing reasons, there are great reviews of the health affiliate program online. But you may also notice a few negative reviews; just that the positive ones are more. Have we ever seen any good product or service without any negative reviews? Not really.
But then, you may still find out the most recent vibe around the time you are thinking of joining to be fully sure it's worthwhile.
SellHealth.com Verdict
It is probably safe to say the SellHealth affiliate program is one you may not regret joining. It is one of few programs that have been around for many years. It has reportedly paid more than $50 million in commissions to its affiliates since 2001.
Another thing is that the program offers some of the best-known products in their respective markets. Claims regarding the potency of some of the products are also backed by clinical studies. This should make your task of getting people interested easier. Plus, you get generous commissions of up to 50% on sales.
There is also opportunity to earn extra money on up-sells and repeat sales. Ability to also earn by referring new affiliates enables you to make money even if you decide not to sell or promote products. This program certainly offers a good means of making passive income to anyone interested in one that involves health products.