Currently on tour, Madonna is willing to do anything to stay fit. The 61-year-old singer has just revealed in her Instagram account her advice for the treatment of her injuries: take a cold bath at 3 o'clock in the morning and drink a glass of urine.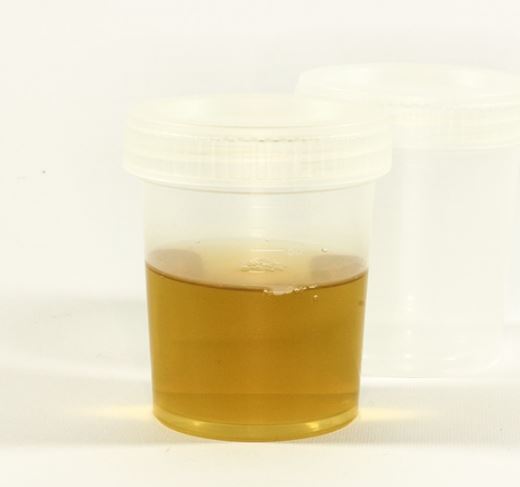 Madonna filmed her care routine when she was injured during Mrs. X's tour and then posted the video on her Instagram account. And it's scary. The interpreter of Like a Virgin and Vogue wrote in her account. "Shall we start an ICE bath challenge?? 41 degrees Best treatment for injuries!!
After a brief training session with dancer Ahlamalik Williams, the singer revealed that she had a heavy bruise on her leg and then dived into the tub full of ice cubes. Dressed in sports shorts and diving socks, she stays in the water for more than a minute at 41 degrees. To keep her mind busy during this procedure, she continues to box with the dancer, often featured in her Internet publications in recent weeks.
Madonna comes out of the bathroom and takes off her protective socks to reveal the difference in her skin colors. She adds: "It's just so you know how cold it is."
Madonna then drinks her urine
After facing this drastic treatment, Madonna drinks a glass containing a yellow liquid. Then she says to the camera: "It is very good to drink urine after coming out of a cold water bath."
She also mentioned that she urinates on her own foot to protect herself from athlete's foot, a skin infection caused by a fungus.
Does Drinking urine help?
Urinary therapy ensures that substances present in the liquid (hormones, mineral salts, antibodies, vitamins, etc.) stimulate the body and help combat certain diseases such as digestive disorders, migraine and rheumatism.
In most cases, followers drink urine directly. However, it can also be used as a dressing, massage or gargle.
There are no scientific studies demonstrating the effectiveness of urine therapy. Also, if this practice is not immediately dangerous, it can become problematic in some cases. Urine, 95% water, also contains residues eliminated by the body (urea, uric acid, substances resulting from contamination eliminated by the body, drug residues, etc.). Therefore, drinking urine increases the workload of the kidneys. This can quickly become a concern for people with kidney disease.
In addition, under no circumstances should urinary therapy replace treatments prescribed by doctors, such as antibiotics or anti-cancer drugs.