Affiliate programs about insurance services are arguably one of the niches of affiliate marketing that you can venture in as an affiliate. The fact that almost everybody wants to get insured is the reason why you are going to get more from its affiliate programs.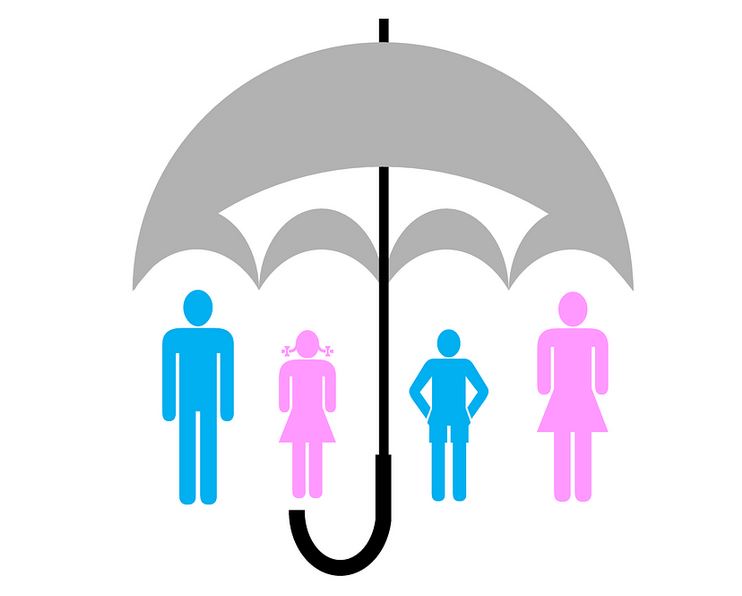 Top high paying insurance affiliate programs
EHEALTH
Affiliate Commissions: Here, the commissions to receive vary, they depend on the types of services your referral is signing up for.
For Student Health Insurance, you are getting $20 commission
For Family Health Insurance, you are getting $50 commission
For Dental Health Insurance, you are getting $10
You are getting $75 commission on every small business group you refer for health insurance.
Affiliate Description:
EHealth is arguably one of the leading internet-based health insurance companies with over 10,000 products. This company has recorded so many successes since its creation. It boasts of a huge number of people, roughly over 4 million people who have enjoyed and benefited from the various health insurance products available at eHealthInsurance.com. EHealth is a legally approved company, and it is licensed to make available, health insurance products and services, to every nook and cranny of Columbia. And to further prove our competence and value, we have a lot of health insurance companies, about 180 in number, partnering with us.
SmartFinancial
Affiliate Commission: commissions are paid based on your activities
Affiliate Description:
SmartFinancial was created by a set of professionals that are well-grounded in insurance and technological operations. Smartfinancial is popularly known for its insurance products that have helped so many people and businesses in reducing their losses, and as a result, people tend to have quality time for themselves and their businesses. The propelling force behind this company is to see that customers are being linked up with partnering agencies and various network of carriers they need. You can get insurance products and services on Commercial, Health, Home, Life Insurance and others.
Nationwide Travel Insurance
Affiliate Commission: you get $15 commission when your referral purchases a travel protection policy
Affiliate Description:
Nationwide Travel Insurance is a company that provides excellent travel insurance for its customers. Being an affiliate to this company is a huge plus because there is provision for people to go for the services of any insurance provider of their choice without being charged too much.
With Nationwide Travel Insurance, you can rest assured of an excellent treatment, and measures that guard against any unfortunate incident that may bring losses to customers.  Through the special packages they offer, provisions have been adequately made to address common unforeseen circumstances like trip cancellation, and other common issues that might prevent a customer from enjoying the service he has paid for, and refund will be made when necessary.
NetQuote
Affiliate Commission: you get your commissions for every application request submitted on NetQuote's quote. So, your commissions largely depend on the total number of requests submitted by your website visitors.
Affiliate Description: 
NetQuote is one of the popular online insurance companies that started very early. Its insurance services cover so many areas, ranging from business, life, health, auto, home insurance and a lot more. Millions of customers have benefited from the various services of NetQuote.  Shopping on NetQuote doesn't require a lot of stress, as everything has been made simple.
Once an application is submitted, the request will be noted and it will be directed to the right quarter, so that a customer can start getting quotes about insurance few minutes after submission. Also, there is a provision for every customer to decide on the right insurance package they can afford.
HCC Medical Insurance
Affiliate Commission: you earn 8% to 13% commission on every sale you make via your referrals.
Affiliate Description:
HCC Medical Insurance is an internet-based company that focuses mainly on the provision of travel medical insurance for potential customers who seek to travel from one country to another country that can be covered within 24 hours. As an affiliate, you stand to gain a lot from this affiliate program as you will be provided with excellent customer service, great commissions and you will also get free custom ads from them.
Cargocert
Affiliate Commission: the commission for this affiliate program varies, however, you can get the latest information by visiting their website, cargocert.com.
Affiliate Description:
Cargocert is one of the leading online companies that provide excellent insurance services for your cargos. A lot of people have benefited from their services, and they still hope to continue delivering excellent services to their customers. And from the amazing set of packages they offer, you are free to decide and select the best one that agrees with your budget.