Bitcoin and crypto affiliate programs offer a powerful way to monetize your crypto specific audience. Whether you run a popular blog, news website, YouTube channel, or Twitter account, crypto affiliate programs can bring in a recurring revenue stream that can be relied on for months and sometimes years to come.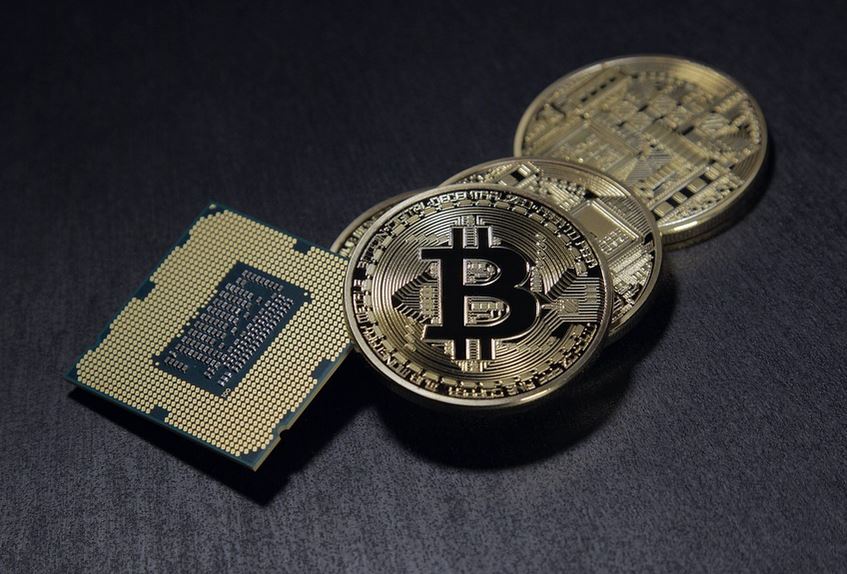 Unfortunately, there are hundreds of programs out there. Trying to find the best ones is a too time-consuming process. Thankfully, our team of researchers has done all of the hard work for you! We've spent hours upon hours scouring the internet for the best bitcoin and crypto affiliate programs out there. This guide reveals our findings.
Top Bitcoin and Cryptocurrency Affiliate Programs
Paxful
Paxful is a platform that allows you to buy and sell bitcoin. They have invested a considerable amount of time and company resources in rolling out their affiliate program extremely beneficial for the affiliate.
With the Paxful affiliate program, you receive 50% of the exchange fees whenever one of your referred customers purchases bitcoin through the platform. You can also message their team and request to be paid out when your affiliates sell bitcoin as well.
An additional powerful feature with the Paxful program is that you receive 10% affiliate commissions when your tier 2 referred users purchase bitcoin. This means that you can recruit other affiliates to join the Paxful referral program and earn when their referred customers buy bitcoin. This is unique in the industry and allows you to build an army of affiliates. To join Paxful click here!
CryptoHopper
CryptoHopper is an automated crypto trading bot that can be used across a variety of exchanges. The software allows you to intuitively set up trading strategies, backtest them across historical data, and make money trading the crypto markets. Our team has extensively used the CryptoHopper affiliate program, and it is powerful. We were making hundreds of dollars per month with our affiliate link just from a single blog post!
Check out some of the CryptoHopper affiliate program stats here. They have paid out millions to affiliates over the past few years, and over 10,000 people are promoting their products. These stats speak for themselves.
Over the years, the team has slightly reduced the affiliate payout, but it's still worth seeing that you get paid out month after month as CryptoHopper is a subscription product. You can see how some affiliates are promoting the product through educational content videos below.
HaasOnline
HaasOnline is one of the most popular automated trading platforms for advanced traders, and it has a proven record since 2014. Like Cryptohopper, HaasOnline acts as a trading bot that can automatically trade on your behalf using profitable trading strategies. The tool supports over 22 exchanges and can be used to sell across all of them.
The HaasOnline affiliate program is also extremely competitive. To date, it has paid out over Millions of dollars to the affiliates that are promoting its products. If you have an audience of crypto traders that you are looking to promote products to, this is an affiliate program that you need to checkout.
Today more than 8,000 affiliates have signed up to the HaasOnline program. The average commission payment is $72. Take a further look into the HaasOnline affiliate program here.
Coinbase
Being such a brand name in the industry, it is no brainer that the Coinbase affiliate program can drive results for promoters. Coinbase is often the first company that onboards people into the world of cryptocurrency. It is wise to use this fact to your advantage.
The affiliate program offers a 50% commission for all trading fees during the first three months that the user is on Coinbase.com. There is no limit to the number of people you can refer.
To get started, you'll have to apply for the program by filling out this form. Once approved, you can begin promoting using a custom affiliate link. The program also has options for slick campaign tracking and affiliate reporting features.
CryptoTrader.Tax
Ever since the IRS rolled out its official cryptocurrency tax guidance and started cracking down on crypto investors, crypto tax calculators have become a tool in many traders' arsenal. By merely connecting exchange accounts via API keys or through CSV imports, users can generate their necessary tax reports based on their historical data with the click of a button. These reports can be imported into TurboTax or sent to a tax professional.
CryptoTrader.Tax offers a 25% lifetime commission affiliate program—the best in the tax industry. This means that once someone clicks through your link and becomes a customer, you get passive income for every year to generate their tax reports!
In addition to the commission, your affiliate link automatically gives people 10% off, so they are incentivized to click through using your affiliate link. You can learn more about CryptoTrader.Tax affiliate program here.
In the example below, you can see how YouTubers are leveraging the affiliate program.
Bitcoin IRA
Today, more than 50,000 bitcoin and cryptocurrency holders use Bitcoin IRA to hold crypto assets in their retirement accounts.
It's no secret that investing through a retirement account can result in huge tax savings benefits. This makes holding bitcoin and other cryptos through an IRA account extremely attractive for savvy investors looking to shield their wealth from the taxman.
The Bitcoin IRA Affiliate program allows you to earn up to $75 for each referred customer that signs up for a Bitcoin IRA account. With a 30-day cookie duration and over 400 million in transaction volume, the program presents a good option for certain affiliate marketers.
‍6. Bybit
Bybit is a derivative cryptocurrency exchange that has been soaring in popularity lately. You've probably seen them on Twitter, YouTube, or around the web if you're at all plugged into the industry. The reason you've seen them: their affiliate program is one of the best, and their affiliates are making good money by promoting the new derivative exchange.
The Bybit affiliate program allows you to earn commission on people you refer and the people you refer who refer other people. It is a pyramid type system that can drive results.
You can learn more about the Bybit affiliate program here.
Trezor
Another household name in the crypto world—Trezor is a hardware wallet that allows you to store your crypto offline safely. Trezors are all over the place, and one of the reasons we are recommending this affiliate program is because of that fact! Converting your audience to customers is much easier when the brand has established credibility.
The Trezor affiliate program offers a 12-15% commission for referrals. One thing we love about this affiliate program is that it can payout in bitcoin.
Hardware wallets are a staple in the mid-level to the advanced world of crypto. If you have an audience in this stage, this can be a great affiliate program to leverage. Unfortunately, like others mentioned above, it does not have a subscription component, so it doesn't build a passive income stream.
Kucoin
Kucoin is one of the most used cryptocurrency exchanges in the world. According to their site, 1 out of every four crypto holders worldwide is with Kucoin. This presents affiliates with an excellent opportunity to promote the platform and make money with the Kucoin Affiliate program.
Kucoin affiliates can receive between 30-50% of the trading fees depending on how many individuals they onboard to the platform. This is one of the most competitive affiliate rates for an exchange on the market. Because the Kucoin affiliate program is still so new, you need to be manually approved to register as an affiliate. You can sign up and register right here.
Changelly
Used by more than 2 million people, Changelly is a popular cryptocurrency exchange that offers 24/7 live chat support and over 150+ cryptocurrencies. With a transparent fee structure and a user-friendly platform, this can be a great exchange to promote a more advanced crypto audience looking for alternatives to Coinbase, Binance, etc.
Even better, the Changelly affiliate program is quite lucrative. They offer 50% commissions for all referred users. The affiliate program has attracted top crypto media outlets like CoinTelegraph, Coin Market Cap, Coin Gecko, and others to promote Changelly via the affiliate program. If you run a media property, this can be a great option. They also have a widget that can be installed directly on your site designed to increase conversions.
Coin Metro
CoinMetro is a crypto exchange for beginners and pros alike. You can easily buy your first bitcoin in your native currency in a few clicks or use their margin trading platform with all the bells and whistles an experienced trader needs. CoinMetro has an active community of traders, investors, and enthusiasts.
CoinMetro has recently updated their affiliate program and now offer highly competitive commissions starting at 40% commission on trading fees for life + 10% of second-tier affiliates' fees.
CoinMetro offers the lowest fees in the industry while providing a secure, regulated, exchange to trade on. They've recently added a security token platform that gives people worldwide access to invest in tokenized bonds and equities.
Conclusion
These were the top affiliate programs that we deemed good to work with. We will continue to look for other cryptocurrency affiliate programs and we will update this article if we find some new ones that are worthy of consideration. So check us periodically for updates. Also if you are running a cryptocurrency affiliate program, we would love to hear from you.