According to a scientific study, women with large breasts can catch colds and other respiratory tract infections that last twice as long as those with small breasts.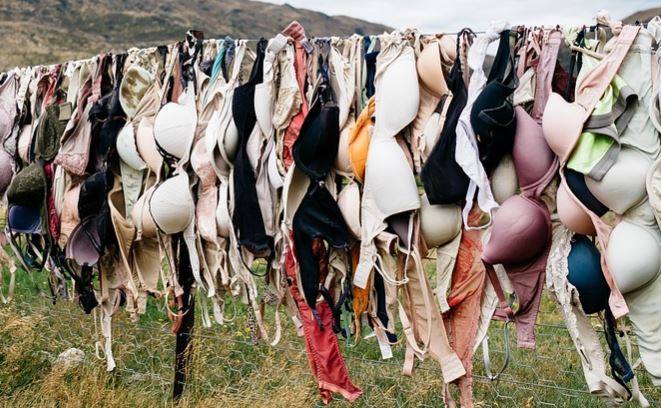 According to a scientific study recently published in the Archive of Sexual Behavior, having large breasts is not good for respiratory tract infections. Women with large breasts would be exposed to longer periods of colds and flu than women with smaller breasts.
For the study, more than 400 women were recruited and interviewed by means of questionnaires on, among other things, the frequency and duration of their respiratory tract infections in the three years prior to the study.
Rating: women with F-cups had an average of 8.3 days of respiratory tract infections, compared to 3.8 days for women with breasts that only need an A-cup. That is, a contagious episode that lasts more than twice as long for those with large breasts compared to those with small ones.
Although this is only a correlation study and not a causality study, the researchers believe that the fat tissue in the breasts is likely to weaken the immune system, reducing the body's ability to fight respiratory viruses.
In addition, the researchers report that breast size was positively related to the frequency of antibiotic use. In the study, women with larger breasts experienced longer periods of infection and were more likely to take antibiotics. On the other hand, the study showed no correlation between breast size and the number of infectious episodes, the level of sex hormones (estradiol and testosterone), digestive infections or sexual orientation.
However, the authors of the study remain critical and cautious about the results of this study and indicate that further work is needed to measure the immune response during infectious episodes to confirm this strange relationship between breast size and the duration of a cold or flu. In all cases, the steps to follow to prevent colds and other winter viruses are the same for everyone: wash your hands regularly, avoid sharing the dishes with a sick person, clean your nose regularly with a seawater spray, stay hydrated and get enough sleep, and ventilate your room for at least 10 minutes a day.
Articles You May Like!
Breast Surgery: Eye Tracking Technology for Better Looking Results
Why Does the Average Person Gain Weight with Age Regardless of Diet and Level of Activity?
Chronic Fatigue: Do You Sleep Really as Well as You Think You Do?
Millennials Are in Poor Health According to Blue Cross Blue Shield
Diet Foods Are Making People Fatter
Common Negative Effects of Stress on Health
LED Lamps and Displays: How to Protect Yourself from Blue Light?
Top HGH Supplements Reviews, Cost, Benefits and Side Effects
Weight Loss Reduces the Frequency of Migraines in Obese People
Growth Factor Plus Benefits and Side Effects
Vigrx Plus Review – Benefits, Side Effects And Where to Buy It Safely?
Remote Laser Ultrasound Images of Humans Are Now Possible
The Beverly Hills Diet: Does It Work and Is It Safe?
CBD: What Is It And What Are Its Benefits And Risks?
Breast Surgery: Eye Tracking Technology for Better Looking Results
Botox and Plastic Surgery Can Cut Us out of Our Emotions
CBD Oil Benefits – Can it Treat Pain, Insomnia, and Anxiety
Researchers Discover Part of the Brain That Controls Our Impulses
Labiaplasty Is Becoming Increasingly Popular Among Teenagers
Listening to Music Before Surgery Could Help Patients Calm Down
More Men Are Doing Cosmetic Surgery
What Are the Most Popular Cosmetic Surgeries in the US?
Soft Drinks Promote Enamel Erosion in Obese People
References:
https://www.dailymail.co.uk/news/article-7851431/Women-bigger-breasts-suffer-worse-colds-flatter-chests-researchers-say.html
Urinary Tract Infections Can Now Be Diagnosed With a Smartphone in 25 Minutes