As of today there is no vaccine or treatment to protect against the Chinese coronavirus, which has already caused 17 deaths. Health authorities can only try to control meetings and movements that promote its spread.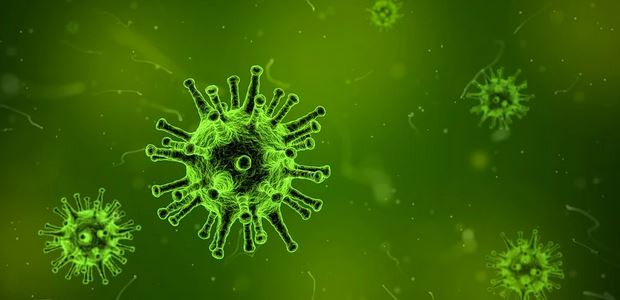 China is raising the alarm to prevent the spread of the coronavirus, which has already caused 17 deaths and threatens to spread to neighboring countries (a case has also been detected in the United States): quarantine of three cities, including Wuhan, where the epidemic seems to have begun, closure of the gates of the Forbidden City in Beijing and, above all, cancellation of all the celebrations that will mark the Chinese New Year.
Coronavirus Deaths in China Rise to 16
The virulence of the virus is causing fear of a tragedy comparable to SARS (Severe Acute Respiratory Syndrome) which caused the deaths of several hundred people in China and Hong Kong in 2003. So much so that the World Health Organization could trigger a "global health emergency", an exceptional procedure that has been decreed only five times since the creation of this organization: in 2005 for the H1N1 influenza epidemic in Asia, in 2014 for the spread of polio in several countries, in the same year for Ebola hemorrhagic fever in Guinea, Liberia and Sierra Leone, in 2016 for regions infected by the Zika virus transmitted by mosquitoes and in 2019 again for Ebola in the Democratic Republic of Congo.
A virus is very difficult to control
The reason why this coronavirus epidemic frightens China and the world's health authorities is that the spread of viral diseases are difficult to control: as long as there are no suitable vaccines or antiviral treatments, it is impossible to combat the disease effectively. In fact, unlike infections caused by bacteria – with reservations, as some become resistant to existing antibiotics – viral infections are very complicated to combat.
"The virus is a genetic code protected by certain proteins in order not to be distorted by the environment, and this genetic code enters a cell through which it can live and replicate, but it cannot exist on its own; since it does not really live, it is very difficult to kill," explained Alain Goudeau, a doctor and virologist who invented the first hepatitis B vaccine.
No vaccine or treatment
The virus identified as responsible for the outbreak in Wuhang, China, was identified as a coronavirus, a type of virus that managed to overcome the barrier between animals, its most common reservoir, and humans. As little is known about its characteristics, apart from the fact that, like all coronaviruses, it has a great capacity to mutate and adapt to the organisms in which it spreads and so far obviously there is no vaccine or treatment available to treat it.
In addition to the preventive measures taken by health authorities to limit the risk of transmission by restricting the movement of people, doctors can only act to treat the symptoms that occur in infected patients: fever and breathing difficulties that resemble some of the symptoms of pneumonia. In most cases, this treatment allows the body to resist. But fragile people, especially the elderly, are at risk of complications that can lead to death.
Related Articles:
Mysterious Chinese Pneumonia Related to SARS According to the WHO
Getting the Cold and Flu at the Same Time Highly Unlikely According to Study