Erectile dysfunction may indicate a risk of cardiovascular disease. This fact is generally a fact that is little-known to most men. The link between erectile dysfunction and heart disease can be explained by the comparable diameter of the blood vessels that supply the heart muscle and the penis with oxygen. Therefore, if the blood supply to the penis is insufficient, an erectile dysfunction will often be found at first, but it is probably the same in the heart muscle. The cause of these symptoms is therefore vascular (atherosclerotic plaques, constrictions…), which will reduce the blood flow to the heart and penis. So there is a common point between these two diseases.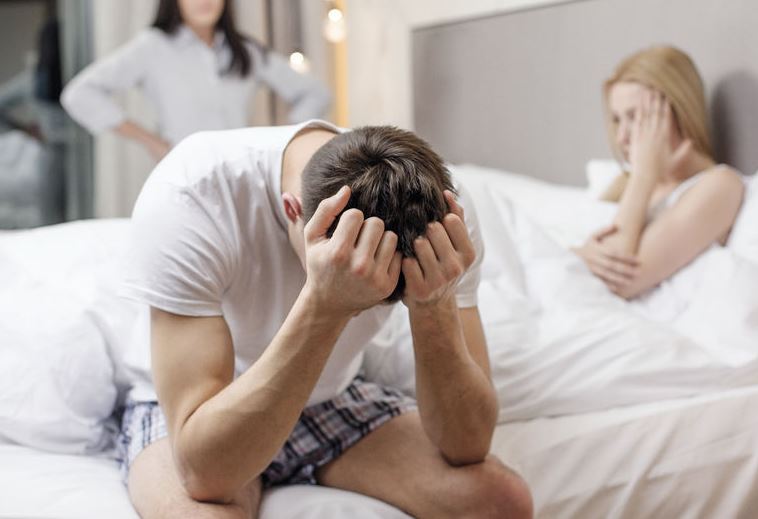 Twice as likely to develop a heart condition with an erectile dysfunction
This link between erectile dysfunction and heart disease was recently demonstrated in a clinical study . The latter found that patients with erectile dysfunction were almost twice as likely to have a heart attack, cardiac arrest and death from heart problems.
Therefore, men between the ages of 40-50 who come for urological consultations for erectile dysfunction should also undergo metabolic control more frequently than before. This includes the control of cholesterol and blood sugar. Diabetes, high cholesterol, high blood pressure and smoking are the main causes of vascular damage. In addition, they will also be sent to cardiology quickly enough for a cycling test to detect silent ischemia, for example. This means that the heart muscle receives very little oxygen while people still do not have many recognizable symptoms.
Relationship between erectile dysfunction and heart disease: greater vigilance on the part of specialists
Since men do not usually make a connection between erectile dysfunction and heart disease, it is up to specialists, urologists and cardiologists, as well as general practitioners, to be aware of this.
If a patient with erectile dysfunction is found to have already had chest pain, to be breathless when climbing stairs or exercising, he should be referred to a cardiologist immediately.
On the other hand, cardiologists, as well as general practitioners, must ask their patients if they have erectile dysfunction issues. For example, some blood pressure medications can cause ED.
Are you at risk of cardiovascular disease? Talk to your doctor about it.
If you are unsure whether you are at risk of cardiovascular disease, it is always important to see your doctor regularly to check your blood pressure, check your sugar and cholesterol levels and thus prevent vascular disease.
If you already have an erectile dysfunction issue, your doctor will refer you to a urologist or cardiologist.
In summary, it's useful to discuss your erectile dysfunction with your doctor – even if you don't like to discuss it – because it can be a sign of an underlying cardiovascular problem. You don't yet feel it in your heart, but you do notice it when you have an erection. Fortunately, that's not the case all the time but as the saying goes always: prevention is better than cure!
Related Articles
References
https://www.ncbi.nlm.nih.gov/pubmed/28132040
https://www.ncbi.nlm.nih.gov/pmc/articles/PMC6331774/
Vigrx Plus Review – Benefits, Side Effects And Where to Buy It Safely?