In obese people, a diet or bariatric procedure can reduce the frequency, duration and intensity of migraines.
For obese people, weight loss can reduce the intensity and frequency of headaches. This was the conclusion of American and Italian researchers in a study published in The Endocrine Society.
No curative treatment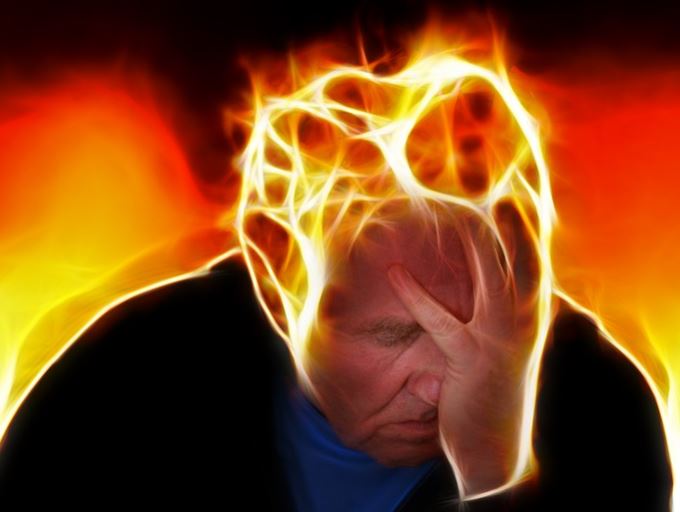 Today, migraine treatments can relieve headaches in the short term, but there is no long-term cure. If the person in question suffers from migraines regularly, a basic treatment could be considered, but as soon as the treatment stops, the headaches could return.
Less frequent and less painful migraines
The researchers performed a meta-analysis of 10 studies with a total of 473 patients. They found that weight loss after diet or obesity surgery significantly reduces the frequency of migraines, their intensity and duration, but also the quality of life of patients. "Losing weight improves the quality of family and social life, as well as productivity at work and school," says Claudio Pagano, one of the authors of this study. These positive effects were not correlated with the amount of weight loss or the extent of obesity.
BMI as a determinant of obesity
Obesity is an excess of body fat, which is determined by the Body Mass Index. The BMI is calculated by dividing the weight by height squared: if the number obtained is more than 30, the person is obese. Above 40 is pathological obesity. Overweight people have a higher risk of cardiovascular disease, colon and breast cancer, and type 2 diabetes.
The link between obesity and migraines
A study published in Neurology magazine in 2017 showed for the first time a link between excessive and low body weight and migraines. According to the study, obese people have a 21% risk of suffering from these headaches compared to people with a normal BMI. This may be related to obesity-related changes in fat tissue, as these materials produce hormones and proteins that can cause inflammation.
References:
https://americanmigrainefoundation.org/resource-library/obesity-and-migraine/
https://www.ncbi.nlm.nih.gov/pmc/articles/PMC2974024/
Articles You May Like!
Why Does the Average Person Gain Weight with Age Regardless of Diet and Level of Activity?
Chronic Fatigue: Do You Sleep Really as Well as You Think You Do?
Diet Foods Are Making People Fatter
Common Negative Effects of Stress on Health
Genf20 Plus Review – Benefits Side Effects And Testimonials
LED Lamps and Displays: How to Protect Yourself from Blue Light?
Growth Factor Plus – Can It Increase Height?
Top HGH Supplements Reviews, Cost, Benefits and Side Effects
Growth Factor Plus Benefits and Side Effects
The Beverly Hills Diet: Does It Work and Is It Safe?
Wada Keeps Cannabidiol of the Banned Substances and Methods List for a 3rd Year
CBD: What Is It And What Are Its Benefits And Risks?
CBD Oil Benefits – Can it Treat Pain, Insomnia, and Anxiety
CBD Pure Review – Benefits, Cost, Testimonials and Side Effects
Soft Drinks Promote Enamel Erosion in Obese People