Scientists have developed a new test that can diagnose urinary tract infections in 25 minutes with the camera of a smartphone. This method, which is based on a simple visible color change in a urine sample, has the advantage of being faster, cheaper and more accessible than laboratory tests.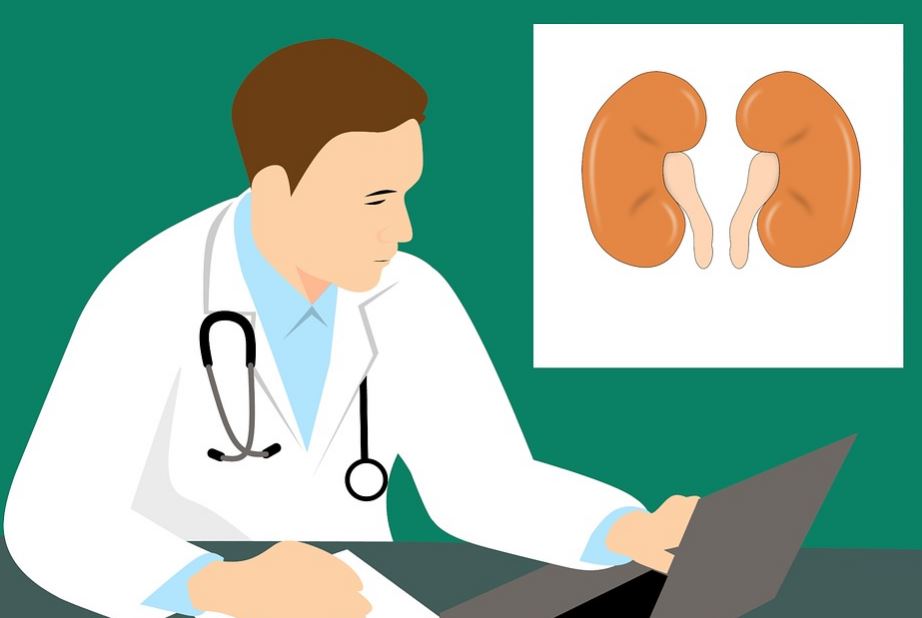 Bladder infection is a localized urinary bladder infection. In 90% of cases it is caused by a bacterium called Escherichia coli, but other bacteria or microorganisms can also cause it. The diagnosis is usually made in a doctor's office using a urine test strip, an examination that in some cases can be supplemented by a urine cytobacteriological examination (ECBU). The choice of treatment by the doctor depends on the type of cystitis encountered. Biological engineers at the University of Bath have developed a test that can help doctors make a faster diagnosis using a smartphone camera.
As with a pregnancy test, the presence of harmful E.coli bacteria in a urine sample is detected in just 25 minutes. This new type of test is not only much faster than the existing tests, but can also make the diagnosis more accurate and, more importantly, more widely available in developing countries and remote areas: it can be used anywhere and is much cheaper than the current tests that have to be carried out in the laboratory. Described in the journal Biosensors and Bioelectronics, it also has the peculiarity of being able to be used to detect other bacterial infections.
In search of the Escherichia coli bacterium
The test consists of collecting some bacteria within a plastic strip and then identifying them using optics instead of current microbiological methods. "Urinary tract infections are confirmed by microbiological testing of a urine sample. It is accurate, but it takes several days. We hope that by allowing health professionals to rule out certain conditions quickly, we can treat patients faster and help them make better decisions about prescribing antibiotics," says Dr. Nuno Reis, who led the development of the test.
In fact, the lack of access to a quick and reliable diagnosis for urinary tract infections can lead to the prescription of potentially unnecessary antibiotics, increasing the risk of bacterial resistance to treatment, as antibiotic resistance is considered one of the biggest health threats in the world. The test is based on a urine sample placed on a plastic strip containing an antibody capable of recognizing the E. Coli bacteria. If E. coli is present in the sample, the antibodies will "bind" to it. Finally, an enzyme has been added that causes a color change that can be detected by a smartphone camera.
Prescribing antibiotics correctly
Finally, the system also measures the concentration of E. Coli in the sample by analyzing the image taken by the camera. To date, however, health agencies such as the Food and Drug Administration have not yet approved techniques that use smartphones. However, researchers would like to see the approval for such a method to at least limit the sending of urine samples to the laboratory. "We are not talking about replacing diagnostic services, but about providing the first point of contact with fast and inexpensive tools to support the prescription of antibiotics and prevent overuse," adds Prof. Nuno Reis.
The next step is to conduct clinical research, which requires collaboration with clinical and business partners. The scientific team also wants to refine the test to allow detection of other bacteria and analyze their concentrations, which will help to prescribe the right dosage of antibiotics to prevent overuse. It should be noted that according to the health insurance company's estimates, one in ten women a year suffers from cystitis, 20% of them will have a new episode and 30% will have another one. Recurrent cystitis is defined as at least four periods of cystitis per year.
Articles You May Like!
Why Does the Average Person Gain Weight with Age Regardless of Diet and Level of Activity?
Chronic Fatigue: Do You Sleep Really as Well as You Think You Do?
Top HGH Supplements Reviews, Cost, Benefits and Side Effects
LED Lamps and Displays: How to Protect Yourself from Blue Light?
Growth Factor Plus – Can It Increase Height?
Top HGH Supplements Reviews, Cost, Benefits and Side Effects
The HGH Benefits That Everyone Wants And The Possible Side Effects
Weight Loss Reduces the Frequency of Migraines in Obese People
Human Growth Hormone (HGH) In Sports: What Athletes Need to Know
Growth Factor Plus Benefits and Side Effects
Is Using HGH Injections For Anti Aging Worth The Risks
Study Finds That HGH Abuse Among Male Bodybuilders Is Widespread
What Is the Impact of Human Growth Hormone (HGH) on Women's Health?
Researchers Discover Part of the Brain That Controls Our Impulses
References:
https://www.itv.com/news/2020-01-06/test-using-smartphone-camera-can-diagnose-utis-in-25-minutes/