According to scientists, two antibiotic-resistant bacteria caused the death of nearly 8,000 Japanese people each year between 2011 and 2017.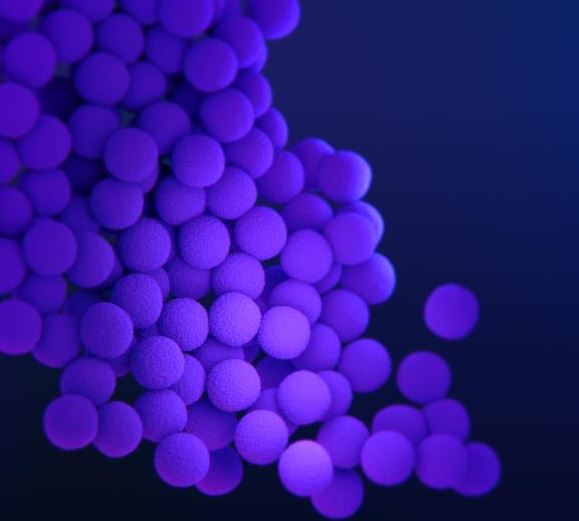 Considered a major global health threat by the World Health Organization (WHO), antibiotic resistant infections are already responsible for the deaths of thousands of people worldwide.
By the end of 2018, a study estimated that antibiotic-resistant bacteria had caused the deaths of 33,000 people in the European Union by 2015. Deaths from multi-resistant bacteria are estimated at 35,000 each year in the United States.
In Japan, on the other side of the world, the threat is also present, although so far no figures have been published. This has now been done with a study by the Central Hospital of the National Center for Global Health and Medicine, which was reported by the The Japan Times.
According to its authors, two bacteria were responsible for the death of almost 8,000 people in the Japan in 2017.
Changing our habits to fight superbugs
To estimate the number of deaths caused by antibiotic resistance in Japan, researchers have collected data on patients with bacteremia caused by two commonly detected antibiotic-resistant bacteria: Methicillin-resistant Staphylococcus aureus (MRSA) and fluoroquinolone-resistant salmonella
Based on the data provided by the medical institutions, the team estimated the annual number of deaths at between 7,400 and 8,100 between 2011 and 2017.
In detail, the number of MRSA deaths was 4,224 in 2017, a figure that has been declining since 2011. The number of salmonella-related deaths is estimated at 3,915, with an increase in recent years.
"Although the number of deaths from MRSA is declining, the measures taken by the government against drug-resistant bacteria, by promoting the appropriate use of antibiotics, appear to be effective on some level," said Professor Hiroshige Mikamo, an expert in bacteriology at Aichi Medical University.
According to the researcher, there is an urgent need to develop new drugs for which bacteria have not yet developed resistance. It is also essential that doctors change their habits by prescribing antibiotics only when absolutely necessary. "The world urgently needs to change the way it prescribes and uses antibiotics. Even if new drugs are developed without a change in behavior, antibiotic resistance will still be a major threat," he warns.
As early as 2014, a report commissioned by the UK government estimated that antimicrobial-resistant infections could become the leading cause of death worldwide by 2050, causing 10 million deaths a year.
Articles You May Like!
Why Does the Average Person Gain Weight with Age Regardless of Diet and Level of Activity?
Chronic Fatigue: Do You Sleep Really as Well as You Think You Do?
Top HGH Supplements Reviews, Cost, Benefits and Side Effects
Melanoma: Discovery May Help Improve the Effectiveness of Immunotherapy
Weight Loss Reduces the Frequency of Migraines in Obese People
An Effective Cannabis Substitute for Parkinson's Disease
Growth Factor Plus – Can It Increase Height?
Top HGH Supplements Reviews, Cost, Benefits and Side Effects
CBD: What Is It And What Are Its Benefits And Risks?
The HGH Benefits That Everyone Wants And The Possible Side Effects
Weight Loss Reduces the Frequency of Migraines in Obese People
Human Growth Hormone (HGH) In Sports: What Athletes Need to Know
Is CBD Really the Cure All Substance That Some Make It out to Be?
Growth Factor Plus Benefits and Side Effects
Is Using HGH Injections For Anti Aging Worth The Risks
Study Finds That HGH Abuse Among Male Bodybuilders Is Widespread
What Are the Causes of Vaginal Dryness in Women?
Fountain of Youth: The Immune System Key to Longevity
Memory Engrams: What If Our Memories Physically Exist in Our Brains?
What Is the Impact of Human Growth Hormone (HGH) on Women's Health?
Researchers Discover Part of the Brain That Controls Our Impulses
References:
https://www.japantimes.co.jp/news/2019/12/05/national/science-health/drug-resistant-bacteria-8000-deaths-related-to-drug-resistant-bacteria-killed-8000-in-japan/