The U.S. Department of Defense is working to develop a strategy to eradicate the risk of mosquito-borne diseases. To do this, it plans to modify the microbiota on the skin of its soldiers.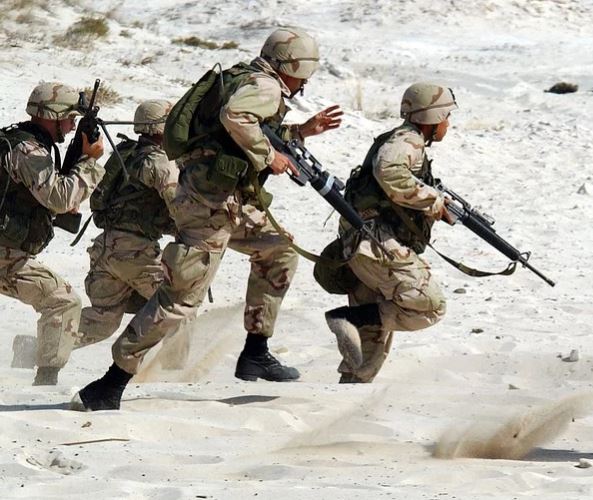 "Is it possible that your smell is a little too attractive?" Thus begins the latest statement by DARPA, the US Department of Defense agency responsible for research and development of new technologies for military use. DARPA has just launched a new program called ReVector to develop a strategy to eradicate the risk of mosquito transmitted diseases. Mosquitoes are said to be the biggest threat to troops on missions abroad.
To combat in particular Aedes, Anopheles and Culex mosquitoes, DARPA wants to develop a means of prevention based on the modification of skin microbiota. Because the millions of bacteria and fungi present on our skin generate a more or less attractive smell for mosquitoes. So, first of all, we will try to identify the microbes that produce the most effective signatures against mosquitoes. Then, researchers are still hesitant between using  probiotics and prebiotics to feed the microbes already present on the skin or to add new ones or to use the generic CRISPR-Cas9 scissors. These are used to cut DNA segments.
A very difficult objective to achieve
Currently looking for scientists interested in participating, DARPA researchers are aware of how difficult it is to achieve their goal. Indeed, the diversity of each individual's metabolism and microbes is a great challenge to achieve universal treatment, they admit. In addition, mosquitoes are sensitive to a large number of chemical molecules, so it will be very difficult to find the ideal mixture to keep them away.
However, DARPA is determined to create, after four years of research, a reversible treatment that is easy to apply to the skin and requires minimal maintenance. By offering two weeks of protection, the product should not cause side effects.
"If the program works, we will obtain technologies that will allow us to better understand the skin's microbiota and how we can temporarily modify it for beneficial purposes. DARPA therefore plans to use ReVector technology in the medical field to treat infections and to heal wounds," the agency concluded in its press release.
Eradicating the risks of dengue, malaria, Japanese encephalitis and other diseases
The Aedes mosquito is the main vector of dengue fever, also known as tropical flu, which affects 50 million people a year. Among them, there are 500,000 cases of dengue hemorrhagic fever, of which more than 2.5% are fatal, according to the WHO. Culex, on the other hand, is the vector of serious diseases such as West Nile fever, St. Louis encephalitis, filariasis, Japanese encephalitis, Murray Valley encephalitis and avian malaria. Malaria is also transmissible through the genus Anopheles, which DARPA also tries to keep away from its soldiers.
A few months ago, researchers managed to develop Ivermectin a potential drug to control the spread of malaria, which affects 212 million people worldwide every year and caused 429,000 deaths in 2015. In this way, ivermectin would make the blood of people living in areas at risk lethal to mosquitoes. Ivermectin reduces new cases of malaria by making a person's blood poisonous to biting mosquitoes. It kills mosquitoes and therefore reduces the risk of infection for others.
Articles You May Like!
Why Does the Average Person Gain Weight with Age Regardless of Diet and Level of Activity?
Chronic Fatigue: Do You Sleep Really as Well as You Think You Do?
Top HGH Supplements Reviews, Cost, Benefits and Side Effects
Weight Loss Reduces the Frequency of Migraines in Obese People
Growth Factor Plus – Can It Increase Height?
Top HGH Supplements Reviews, Cost, Benefits and Side Effects
The HGH Benefits That Everyone Wants And The Possible Side Effects
Weight Loss Reduces the Frequency of Migraines in Obese People
Human Growth Hormone (HGH) In Sports: What Athletes Need to Know
Growth Factor Plus Benefits and Side Effects
Is Using HGH Injections For Anti Aging Worth The Risks
Study Finds That HGH Abuse Among Male Bodybuilders Is Widespread
Fountain of Youth: The Immune System Key to Longevity
What Is the Impact of Human Growth Hormone (HGH) on Women's Health?
Researchers Discover Part of the Brain That Controls Our Impulses
References: