From Burberry to Estée Lauder, major luxury homes are trying to estimate the cost of the coronavirus epidemic in China, closing shops and changing their financial outlook downwards, while their main global market is virtually paralyzed.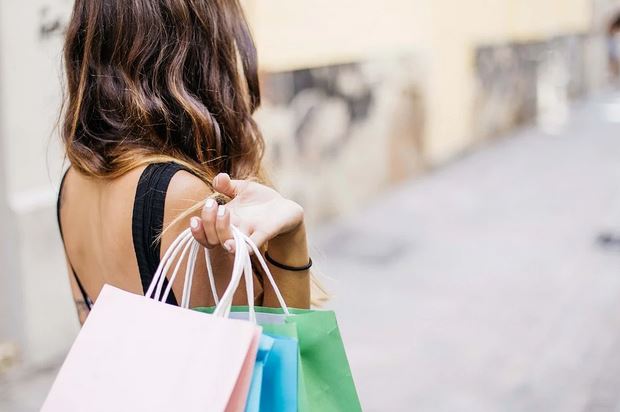 "Shopping malls are closed, some shops remain open, but for a short time, and above all there is no traffic," notes Stefano Sassi, director of the Italian company Valentino.
"Since mid-January," he adds, "all luxury brands have been affected."
After Estée Lauder, Capri – the holding company that runs Michael Kors, Versace, Jimmy Choo and Burberry added its name on Friday to the growing list of companies in the sector that have warned the financial markets of the significant impact the COV epidemic in 2019 will have on their accounts. The British group withdrew its 2020 outlook and announced the closure of one third of its 64 stores in Mainland China.
So far, the spending of Chinese tourists in Europe has not decreased significantly. However, due to travel restrictions, Burberry expects the situation on this front to worsen in the coming weeks as well.
Jean-Paul Agon, CEO of L'Oréal Group, said on Friday that the global cosmetics giant had a good month in January before the coronavirus epidemic became more serious. However, e-commerce, which accounts for 50 % of sales in China, should absorb the shock.
The explosion that started in Wuhan, Hubei, was the second wave for an industry that had already paid its price for the political turmoil in Hong Kong, one of the five best luxury goods centers in the world.
To varying degrees, most of these brands managed to offset the negative effects of the protests in the former British colony with strong growth in Mainland China.
The appearance of the coronavirus brutally broke this diversionary path. The effect was even more dramatic when the epidemic broke out on Lunar New Year's Day, a time of crazy consumption – last year the Chinese spent 150 billion dollars on this holiday.
"This will be a very difficult time for luxury brands, which should see a significant drop in sales next quarter." – says Ben Cavender, Managing Director of China's Market Research Group in Shanghai.
Flavio Cereda, analyst at Jefferies, has reduced his expectations for the sector to grow by 5 to 1% over the year at constant exchange rates. "The deficit is around 12 billion euros and the risk is that this year will be an empty year," he writes in a note predicting a 35% decrease in Chinese luxury spending in the first quarter of 2020.
Overall Chinese buyers account for more than one third of luxury spending. Most of their purchases are made while travelling abroad.
Over the last decade, they have been the driving force behind the unrestrained growth of the industry. Consulting firm Bain & Company attributes 90% of last year's sales growth to Chinese consumers in a sector that has grown to over 300 billion dollars.
References:
https://www.businessinsider.com/burberry-says-coronavirus-hurting-luxury-demand-2020-2