It is not necessary to take probiotic or prebiotic to help improve the composition of the microbiota. Other common foods also have an effect on the intestinal flora, according to a new study.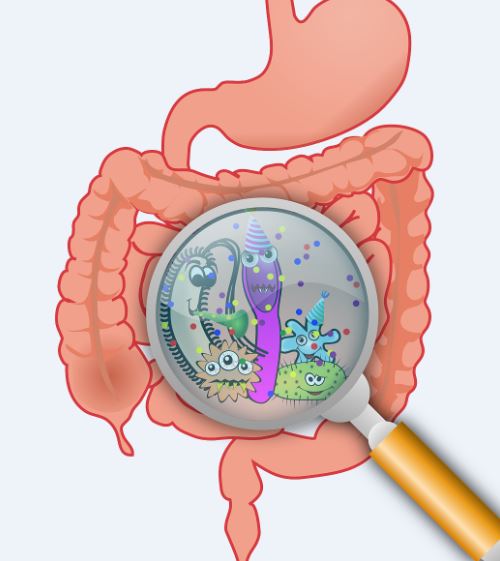 In recent years, the benefits of certain foods and nutrients, known as probiotics or prebiotics, have been touted for their beneficial effects on the intestinal flora.
In a study published in the journal Gut Microbes, researchers from San Diego State University reveal that the most common foods also have an interesting effect in their own way on the microbiota.
The researchers began their experiment here by identifying foods considered "antimicrobial", such as honey, liquorice, stevia, aspartame, hot sauce, oregano, cinnamon, cloves and bearberry. A toothpaste, which is known to contain antimicrobials, has also been tested.
By bringing these foods into contact with samples of the intestinal flora, the researchers found that these foods had an effect on the number of bacteria present, because they caused the production of bacteriophages, viruses that infect and multiply within bacteria. By causing an increase in the number of bacterial phages in the digestive tract, honey, stevia and other so-called "anti-microbial" foods can change the bacterial composition of the intestinal microbiota.
"This shows that we can sculpt the human intestinal microbiota with common food compounds," says Forest Rohwer, a microbiota specialist and co-author of the study.
"The ability to kill specific bacteria without affecting others makes these compounds very interesting," he said. "We could actually address certain conditions by adapting the food we eat, which will affect microbial diversity, which in turn will affect health and disease," added Lance Boling, a molecular biologist involved in the study. This is because the composition and diversity of the intestinal microbiota is associated with an increased or decreased risk of diseases such as depression, obesity, diabetes and inflammatory bowel disease (IBD).
This reductive approach to the use of phage-producing foods is "similar to pulling weeds out of a garden so that the most desirable plants have room to grow," Boling said, hence the term gut gardening used by the research team.
It should be noted that phages are the subject of much research aimed at using them to replace antibiotics, due to the emergence of bacterial resistance to antibiotics. This is known as phage therapy, a technique used long before the discovery of antibiotics.
Articles You May Like!
Why Does the Average Person Gain Weight with Age Regardless of Diet and Level of Activity?
Chronic Fatigue: Do You Sleep Really as Well as You Think You Do?
Millennials Are in Poor Health According to Blue Cross Blue Shield
Diet Foods Are Making People Fatter
Common Negative Effects of Stress on Health
LED Lamps and Displays: How to Protect Yourself from Blue Light?
Top HGH Supplements Reviews, Cost, Benefits and Side Effects
Weight Loss Reduces the Frequency of Migraines in Obese People
Growth Factor Plus Benefits and Side Effects
Vigrx Plus Review – Benefits, Side Effects And Where to Buy It Safely?
Remote Laser Ultrasound Images of Humans Are Now Possible
The Beverly Hills Diet: Does It Work and Is It Safe?
CBD: What Is It And What Are Its Benefits And Risks?
Breast Surgery: Eye Tracking Technology for Better Looking Results
Botox and Plastic Surgery Can Cut Us out of Our Emotions
CBD Oil Benefits – Can it Treat Pain, Insomnia, and Anxiety
Researchers Discover Part of the Brain That Controls Our Impulses
Breast Surgery: Eye Tracking Technology for Better Looking Results
Labiaplasty Is Becoming Increasingly Popular Among Teenagers
Listening to Music Before Surgery Could Help Patients Calm Down
More Men Are Doing Cosmetic Surgery
What Are the Most Popular Cosmetic Surgeries in the US?
Soft Drinks Promote Enamel Erosion in Obese People
References:
https://newscenter.sdsu.edu/sdsu_newscenter/news_story.aspx?sid=77862