According to a new study, smoking is not only harmful to lung and cardiovascular health, but has also been shown to affect the mental health of young people.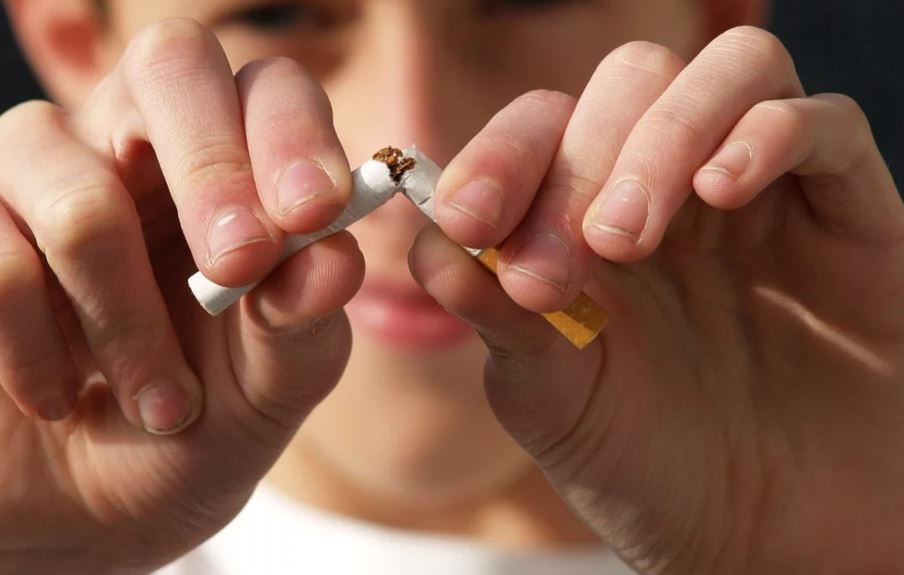 When targeted at smokers, especially young people, anti-smoking campaigns focus on the risks of smoking to lung and heart health and its impact on premature skin aging.
However, these are not the only risks faced by smokers. Smoking also has a negative impact on mental health by increasing the risk of depression, according to a new study carried out by researchers from the University of Jerusalem (Israel), the University of Belgrade (Serbia) and the University of Pristina (Kosovo) and published in PLOS One.
Less depressive symptoms in non smokers
In order to reach this conclusion, the researchers conducted a survey among more than 2000 students from Serbian universities. They found that students who smoked had two to three times as much clinical depression as their non-smoking peers. At the University of Pristina in particular, 14% of smokers suffered from depression, compared to 4% of non-smoking students, while at the University of Belgrade it was 19% and 11% respectively.
Even taking into account the economic and socio-political background of the students, their results remained the same. "Our study adds to the growing evidence that smoking and depression are closely linked," says Hagai Levine, researcher at the University of Jerusalem and lead author of the study, in a statement. "Although it may be too early to say that smoking causes depression, tobacco seems to have a harmful effect on our mental health," he added.
Combating the mental health consequences of smoking
While in Israel a legislative change has just severely restricted the advertising and marketing of tobacco products, Professor Levine wants the government to go even further and consider the mental health consequences of smoking. "I urge universities to defend the health of their students by creating a 'Tobacco Free Campus' that not only bans smoking on campus, but also prohibits tobacco advertising. Combined with policies to prevent, detect and treat mental health problems, including addiction, these measures would help combat the harmful effects of smoking on physical and mental health."
This is not the first work to establish a link between mental health and tobacco consumption. In fact another study published in 2016 by King's College London and Charles University in Prague had already shown that 66.3% of people suffering from moderate or severe depression saw their mental health improve after smoking cessation.
Articles You May Like!
Why Does the Average Person Gain Weight with Age Regardless of Diet and Level of Activity?
Chronic Fatigue: Do You Sleep Really as Well as You Think You Do?
Top HGH Supplements Reviews, Cost, Benefits and Side Effects
Weight Loss Reduces the Frequency of Migraines in Obese People
Growth Factor Plus – Can It Increase Height?
Top HGH Supplements Reviews, Cost, Benefits and Side Effects
The HGH Benefits That Everyone Wants And The Possible Side Effects
Weight Loss Reduces the Frequency of Migraines in Obese People
Human Growth Hormone (HGH) In Sports: What Athletes Need to Know
Growth Factor Plus Benefits and Side Effects
Is Using HGH Injections For Anti Aging Worth The Risks
Study Finds That HGH Abuse Among Male Bodybuilders Is Widespread
Fountain of Youth: The Immune System Key to Longevity
Memory Engrams: What If Our Memories Physically Exist in Our Brains?
What Is the Impact of Human Growth Hormone (HGH) on Women's Health?
Researchers Discover Part of the Brain That Controls Our Impulses
References:
https://journals.plos.org/plosone/article?id=10.1371/journal.pone.0227042