Anabolic Steroids May Increase Your Risk of Dying Prematurely
When misused or abused, as professional bodybuilders and athletes often do, with HGH and anabolic-androgenic steroids (AAS) have the potential to produce terrible side effects. One of these is untimely death, the rate of which a study shows is higher among men.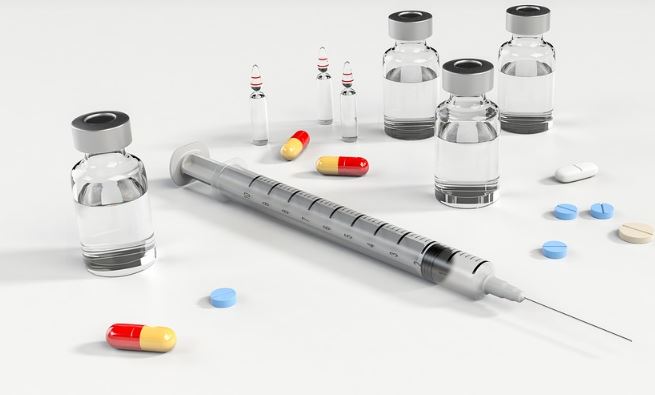 The nature of side effects people feel from using steroids illegally differs. Some are mild and may be reversed once the use of the substances stop. But others are more severe and even potentially life-threatening – damage done is permanent and irreversible.
There aren't many epidemiological studies on incidence of death as a result of steroid use. But there are numerous reports of people, both pro users and novices, dying because they used these compounds.
Researchers at University of Copenhagen, Denmark found in a study that men who use anabolic-androgen steroids may be at a higher risk of premature death.
"This study has shown that anabolic steroids are associated with a range of side effects that can be directly attributed to their pharmacological activities," lead author Dr. Henrik Horwitz said.
The scientists reported their findings in the Journal of Internal Medicine.
Increased death risk
The University of Copenhagen researchers studied 545 men who used anabolic steroids, with 5,450 non-users serving as controls.
They also examined another 644 men sanctioned for their refusal to undergo a doping test, alongside 6,440 control subjects. These served as a replication cohort.
Horwitz and his team followed up on the men for an average of 7.4 years. They found that about 1.3 percent of the steroid users died over that period, compared to roughly 0.4 percent of participants in the control group.
The results suggest that men who use AAS are about three times more likely to die prematurely, compared to men who do not use the compounds.
There were also more hospital contacts in the steroid group. Median annual figure was 0.81 among steroid users while it was 0.36 among the controls.
Diverse side effects
Some other studies have also shown that anabolic steroids may increase risk of death. In one review, it was found that 19 steroid-related deaths were disclosed in case reports between 1990 and 2012.
Risk of early death is not the only troubling thing about steroid use. The substances can produce a wide range of unpleasant side effects, especially when abused. It is thought that the severe ones may be under-reported as well since they do not occur right away after the use of these compounds.
They can have adverse effects on the musculoskeletal system, cardiovascular system, reproductive system, hormonal system, liver, and skin. Possible side effects include blood clots, low sperm count, shrinking of the testicles, severe acne, cysts, and baldness.
Horwitz's team observed that more than 10 percent of the men who used anabolic steroids suffered from acne, breast tissue enlargement (gynecomastia), and erection problems. The incidence of these issues was also significantly higher among steroid users than among those in the control group.
The researchers observed similar results in the replication cohort.
References
What are the side effects of anabolic steroid misuse? | National Institute on Drug Abuse (NIDA) (https://www.drugabuse.gov/publications/research-reports/steroids-other-appearance-performance-enhancing-drugs-apeds/what-are-side-effects-anabolic-steroid-misuse)