Researchers Observe Relationship Between Hearing Loss and Cognitive Decline Starts Earlier
A new study by researchers at Columbia University's College of Physicians and Surgeons shows that age-related hearing loss has a link to cognitive decline even when it is subclinical – that is, when hearing still appears normal.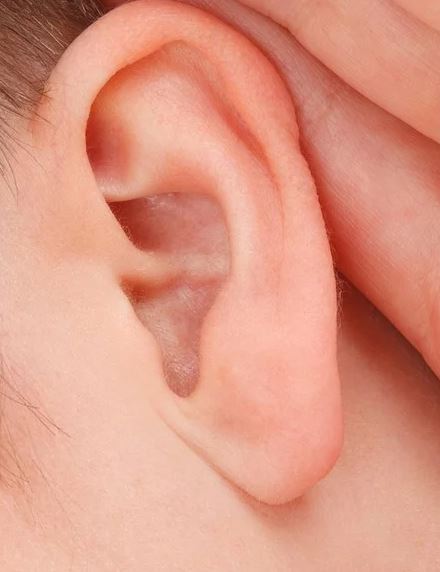 Hearing loss due to aging is not uncommon. It is estimated to affect around two-thirds of people older than 70 years. Many of these older adults do not get testing for this phenomenon and only a fraction seeks treatment.
Studies have shown that cognitive decline is more among adults experiencing hearing loss by reason of aging. However, research usually focused on people who had been diagnosed to suffer hearing loss.
Clinically, a person is said to be experiencing hearing loss if they are unable to hear sounds lower than 25 decibels (dB).
"It has been assumed that cognitive impairment wouldn't begin until people passed this threshold," said Justin S. Golub, MD, MS, who described the 25dB border between normal hearing and hearing loss as "arbitrary." "But no one actually looked at whether this was true."
The new study by Golub, an assistant professor of otolaryngology-head and neck surgery at Columbia University Vagelos College of Physicians and Surgeons, and his colleagues showed that cognitive failure may start even when hearing is still normal.
Mild hearing loss and cognitive decline
The research team made use of data from two ethnically diverse epidemiologic studies involving 6,451 adults. The participants, whose average age was 59 years, passed through testing for both hearing and cognition in the studies.
For every 10dB loss in hearing, the researchers observed a sizeable drop in cognition. The pattern was the same across the whole spectrum of hearing.
What surprised Golub and his team the most was that decline in cognitive ability was greatest in subjects who were just starting to have impaired hearing. These people were only 10 dB away from the level for perfect hearing and their hearing ability may still be considered rather normal.
This study does not actually imply that hearing loss brings about cognitive impairment, according to the researchers. It may well be that they both have the same underlying age-related processes.
"But it's also possible that people who don't hear well tend to socialize less and, as a result, they have fewer stimulating conversations," Golub said. "Over many years, this could have a negative impact on cognition."
According to the Columbia University Irving Medical Center hearing specialist, the findings suggest that people should not brush aside hearing loss, as is often the case, even when mild. He stated that treatment is essential. Asides cognitive decline, hearing loss is also associated with isolation, depression, and dementia, he pointed out.
Preventing cognitive impairment with hearing aids
Aware of the link between hearing loss and cognitive decline, researchers are investigating whether the use of hearing aids can help. A study sponsored by the National Institutes of Health is currently exploring the possible usefulness of these to adults with age-related hearing loss.
Hearing aids are the standard treatment for hearing loss. However, just around 14 percent of adults who have this challenge in America use them.
Golub mentioned that treatment or prevention of hearing loss may help lower the cases of dementia by over nine percent. That was according to an analysis published in The Lancet recently.
The current study titled, "Association of Subclinical Hearing Loss With Cognitive Performance," appeared in JAMA Otolaryngology-Head and Neck Surgery.
The researchers suggested the introduction of a new category like "borderline hearing loss" for 16dB to 25dB hearing ability. However, they admitted there is still need for further research before altering the standard categories of hearing loss.
Latest on Health:
Study Suggests Possibility of Reversing Biological Aging
Is HGH Safe to Use For Anti Aging?
Can Human Growth Hormone Slow Down Aging?
REFERENCE
https://jamanetwork.com/journals/jamaotolaryngology/article-abstract/2755646