American researchers were able to regrow hair in scarred skin by stimulating dermis cells which offers hope for the injured or burn victims.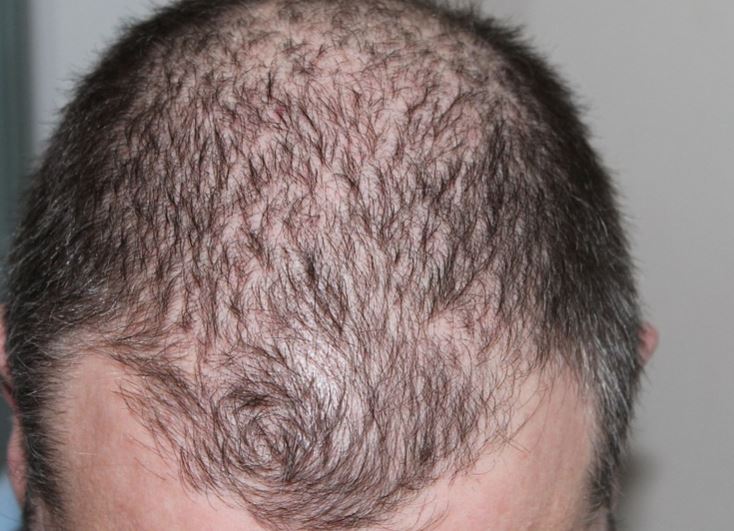 For the first time, researchers at New York University Medical School (NYU) were able to restore hair growth on severely damaged skin. Their study, published in the journal Nature Communications, not only explains why hair and body hair struggle to grow normally on damaged skin, but can also help develop new treatments for people with injuries or burns, for example.
Using the Sonic Hedgehog Signaling Channel
Conducted on laboratory mice with skin damaged by wounds, scientists' experiments have revealed the fundamental role of fibroblasts in hair growth. Present in connective tissue, these cells secrete collagen, the structural protein responsible for the shape, elasticity and resistance of skin and hair.
To stimulate hair growth, researchers have activated the Sonic Hedgehog (SHH) signaling pathway, an expression mechanism that cells use to communicate with each other. This signaling pathway is widely used, particularly during the early stages of human growth in utero, when hair follicles are formed. However, it cannot be expressed in damaged skin, which researchers believe may explain why hair does not grow back into scarred skin after injury or surgery.
According to Mayumi Ito, cell biologist at NYU Medical School and lead author of the study, this stimulation of fibroblasts "triggers hair growth never seen before in wounded skin".
Hair regrowth observed in 4 weeks
The researcher points out that, until now, scientists had assumed that, as part of the healing process, the accumulation of collagen in the damaged skin was the cause of its inability to regrow hair. "We now know that this is a signaling problem in cells that are very active when we grow in the womb, but less so in cells with mature skin as we age," he adds.
The results of the experiment support this, as hair regrowth was observed within four weeks. The hair root and stem structures began to appear after nine weeks.
The purpose of this method is not only to stimulate hair growth on damaged skin of people who have been operated on, injured or burned. Initially, researchers hoped that this discovery will allow mature skin with alopecia to return to its embryonic state so that new hair follicles can grow.
Articles You May Like!
Why Does the Average Person Gain Weight with Age Regardless of Diet and Level of Activity?
Chronic Fatigue: Do You Sleep Really as Well as You Think You Do?
Top HGH Supplements Reviews, Cost, Benefits and Side Effects
Weight Loss Reduces the Frequency of Migraines in Obese People
Growth Factor Plus – Can It Increase Height?
Top HGH Supplements Reviews, Cost, Benefits and Side Effects
The HGH Benefits That Everyone Wants And The Possible Side Effects
Weight Loss Reduces the Frequency of Migraines in Obese People
Human Growth Hormone (HGH) In Sports: What Athletes Need to Know
Growth Factor Plus Benefits and Side Effects
Is Using HGH Injections For Anti Aging Worth The Risks
Study Finds That HGH Abuse Among Male Bodybuilders Is Widespread
What Are the Causes of Vaginal Dryness in Women?
Fountain of Youth: The Immune System Key to Longevity
Memory Engrams: What If Our Memories Physically Exist in Our Brains?
What Is the Impact of Human Growth Hormone (HGH) on Women's Health?
Researchers Discover Part of the Brain That Controls Our Impulses
References: