Rwanda has launched its first vaccination campaign against the Ebola epidemic in the west of the country, on the border with the Democratic Republic of Congo, which is causing chaos in neighboring Congo.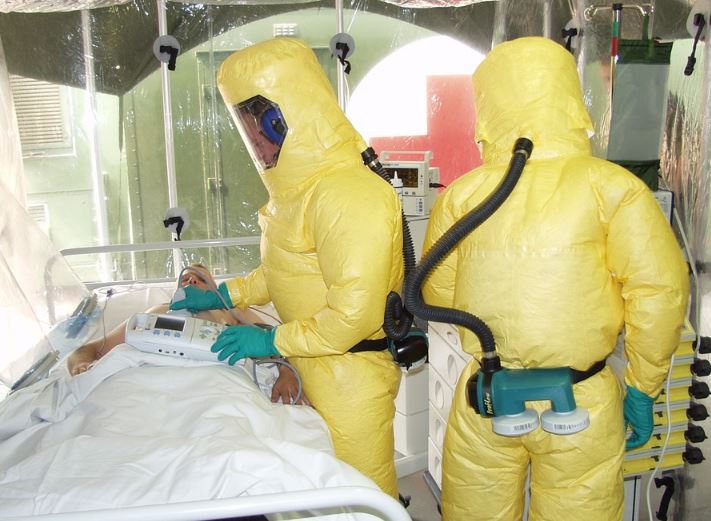 The Rwandan government plans to vaccinate 200,000 people in a year in the districts of Rubavu and Rusizi, north and south of Lake Kivu.
"The new vaccine, produced by a Belgian subsidiary (of the American laboratories) of Johnson & Johnson, will be administered to 200,000 people for 12 months," said Rwandan Health Minister Diane Gashumba at a press conference.
"All countries in risk areas, even if they have not been affected by Ebola, were advised by the World Health Organization's Strategic Advisory Group of experts to use the Johnson & Johnson vaccine to protect those who might come into contact with people living in areas where Ebola has been reported as active," she added.
Using the same vaccine as the DRC
Rwanda is using the experimental vaccine Ad26-ZEBOV-GP, which was first used in mid-November in Goma, DRC, across the border.
The epicenter of the epidemic in the DRC, which has killed more than 2,200 people since August 2018, is located 350 km north of Goma in the Beni-Butembo region and marginally in the province of Ituri.
More than 250,000 people have been vaccinated in the DRC with a first vaccine, rVSV-ZEBOV, produced by the American group Merck Shape and Dohme. This is the first vaccination campaign against Ebola launched by the Rwandan authorities.
Ebola in the News:

The Who Just Prequalified the First Ebola Vaccine
Ebola in the DRC: 300 Attacks, Including Six Fatal Ones, on Frontline Staff
Articles You May Like!
Why Does the Average Person Gain Weight with Age Regardless of Diet and Level of Activity?
Chronic Fatigue: Do You Sleep Really as Well as You Think You Do?
Diet Foods Are Making People Fatter
Common Negative Effects of Stress on Health
Genf20 Plus Review – Benefits Side Effects And Testimonials
Top HGH Supplements Reviews, Cost, Benefits and Side Effects
HGH Benefits, Side effects And Deficiency Symptoms
More Than 140,000 People Die from Measles as the Number of Cases Increases Worldwide
HyperGH 14x Reviews: Will it Make it Easier for You to Build Muscles?
4 Reasons Why You Can't Lose Weight Despite Eating Well and Exercising