For the first time, a team of researchers managed to print human skin, including blood vessels, in 3D. This is a dramatic advance that gives hope for future skin grafts that fully integrate into the patient's skin.
This is a novelty that will make history in the field of 3D bio-printing.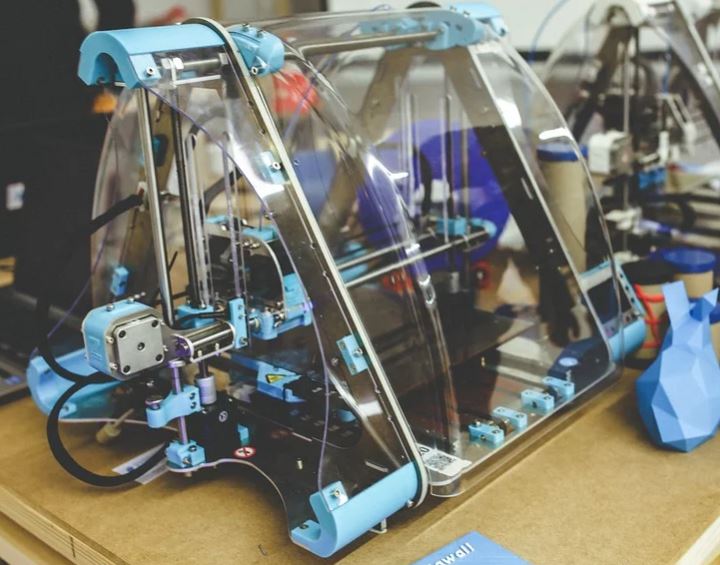 In an article published in the journal Tissue Engineering Part A, scientists at the Rensselaer Polytechnic Institute in the United States explain that they have developed a means to print live and vascularized human skin in 3D. This is an important first step to create grafts that look more like the skin our body naturally produces.
A "biological ink" that is grafted onto human skin
So far, attempts to achieve three-dimensional bio-impression of human tissue have been hampered by the lack of a functional vascular system in the grafts.
"Currently, everything that is available as a clinical product looks more like a luxury dressing," says Pankaj Karande, who led the work. "It accelerates the healing process, but eventually falls away, never really integrating with the host cells.
So the challenge for the researchers has been to recreate this vascularization in 3D printed grafts. Professor Karande has been working on the subject for many years and has shown in previous work that it is possible to take two types of human cells and transform them into "biotins" to print them on a skin-like structure.
This new research goes further because researchers have added human endothelial cells, which cover the inside of blood vessels, and human pericycle cells, which surround endothelial cells, to this "bio ink". As a result, the cells began to communicate with each other and form a vascular structure within a few weeks.
There are still no clinical studies in sight
Once the graft was made, scientists grafted it onto a mouse. They then discovered that the imprinted blood vessels began to communicate and connect with the rodent's. "This is extremely important because we know that there is actually a transfer of blood and nutrients to the graft, which keeps the graft alive," says Prof. Karande.
Many steps are still needed before this technology can be made clinically usable. In particular, researchers must be able to modify donor cells using CRISPR technology so that the vessels can be integrated and accepted by the patient's body. "We haven't gotten that far yet, but we're a little bit closer now," said the lead investigator.
If the study authors' goal is to produce grafts for burn patients with nerve and vascular damage, it will be a long way to go. At the moment, the grafts created could help patients with diabetes or pressure ulcers in particular. "For these patients it would be perfect, because ulcers usually appear in different parts of the body and can be treated with smaller pieces of skin," says Prof. Karande. "Healing usually takes longer in diabetic patients, and this could also help speed up the process.
Articles You May Like!
Why Does the Average Person Gain Weight with Age Regardless of Diet and Level of Activity?
Chronic Fatigue: Do You Sleep Really as Well as You Think You Do?
Top HGH Supplements Reviews, Cost, Benefits and Side Effects
Weight Loss Reduces the Frequency of Migraines in Obese People
Growth Factor Plus – Can It Increase Height?
Top HGH Supplements Reviews, Cost, Benefits and Side Effects
The HGH Benefits That Everyone Wants And The Possible Side Effects
Weight Loss Reduces the Frequency of Migraines in Obese People
Human Growth Hormone (HGH) In Sports: What Athletes Need to Know
Growth Factor Plus Benefits and Side Effects
Is Using HGH Injections For Anti Aging Worth The Risks
Study Finds That HGH Abuse Among Male Bodybuilders Is Widespread
What Are the Causes of Vaginal Dryness in Women?
Fountain of Youth: The Immune System Key to Longevity
Memory Engrams: What If Our Memories Physically Exist in Our Brains?
What Is the Impact of Human Growth Hormone (HGH) on Women's Health?
Researchers Discover Part of the Brain That Controls Our Impulses
References: