Researchers in the United States have discovered which part of the brain controls our ability to control our impulses, which may predict possible mental health problems in adolescence and adulthood.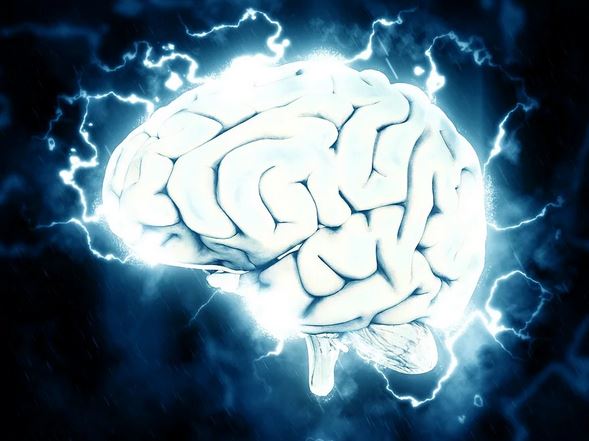 Adolescence is a period of transition from late childhood to adulthood, punctuated by hormonal, psychological, and physical changes. During this period, the anatomy of the brain evolves into maturity and causes many cognitive and behavioral changes.
Researchers from the Lifespan Brain Institute at the University of Pennsylvania and the Children's Hospital of Philadelphia studied the activity of neural circuits that underlie self-control during adolescence, in particular to establish whether it is possible to predict and anticipate possible mental health problems in adulthood. Their study was published in the Proceedings of the National Academy of Sciences.
Better understanding to anticipate
"By looking at brain development during childhood and adolescence, we better understand how the brain supports executive function and self-control in healthy and mentally weak children," says lead author Theodore Satterthwaite, assistant professor of psychiatry at Penn. Executive function is the brain's ability to adapt and get used to new situations. Examples: correcting a mistake, moving from one task to another, dealing with the unexpected, anticipating, acting logically, pursuing a goal, keeping a schedule, and so on.
Since abnormalities in the development of brain connectivity and deficits in executive function are often linked to the emergence of mental illness in young people, our results can help identify biomarkers of brain development that predict cognitive and clinical outcomes later in life. In other words, by looking at the development of neural connections and changes in executive function in an adolescent, researchers may be able to predict whether or not the adolescent will be mentally healthy as an adult.
Better understanding of impulse control
To conduct this study, the researchers recruited 727 participants between the ages of 8 and 23. Using a highly sophisticated imaging technique called multimodal neuroimaging.  The researchers found that executive functions such as impulse control which can be particularly difficult to manage in children and adolescents depend in part on the development of the structure of function in complex areas of the brain, such as the prefrontal cortex.
References:
https://www.nature.com/articles/s41467-019-12895-y
https://www.ncbi.nlm.nih.gov/pmc/articles/PMC5626621/
Articles You May Like!
Why Does the Average Person Gain Weight with Age Regardless of Diet and Level of Activity?
Chronic Fatigue: Do You Sleep Really as Well as You Think You Do?
Diet Foods Are Making People Fatter
Common Negative Effects of Stress on Health
LED Lamps and Displays: How to Protect Yourself from Blue Light?
Top HGH Supplements Reviews, Cost, Benefits and Side Effects
Weight Loss Reduces the Frequency of Migraines in Obese People
Growth Factor Plus Benefits and Side Effects
Vigrx Plus Review – Benefits, Side Effects And Where to Buy It Safely?
The Beverly Hills Diet: Does It Work and Is It Safe?
CBD: What Is It And What Are Its Benefits And Risks?
Breast Surgery: Eye Tracking Technology for Better Looking Results
Botox and Plastic Surgery Can Cut Us out of Our Emotions
CBD Oil Benefits – Can it Treat Pain, Insomnia, and Anxiety
Bariatric Surgery Is Now Being Recommended for Young Kids Suffering From Severe Obesity
Breast Surgery: Eye Tracking Technology for Better Looking Results
Thyroid Cancer: A New Test May Prevent Unnecessary Surgery
Listening to Music Before Surgery Could Help Patients Calm Down
CBD Pure Review – Benefits, Cost, Testimonials and Side Effects
Soft Drinks Promote Enamel Erosion in Obese People
Listening to Music Before Surgery Could Help Patients Calm Down