Although scientific studies in animals have already shown that a carbohydrate in breast milk influences the neurological development of the offspring. The first study of this kind in humans also underlines its role in the child's cognitive development.
Two out of three women breastfeed their babies. It is already known that breast milk limits allergies, promotes the baby's neurological development or protects the baby from infections. A new study conducted by researchers at the Children's Hospital in Los Angeles shows that a carbohydrate contained in breast milk also promotes the newborn's cognitive development, i.e. the baby's memory, comprehension, language and learning ability. The results of this work, which was carried out on humans for the first time, are published in the journal PLOS ONE.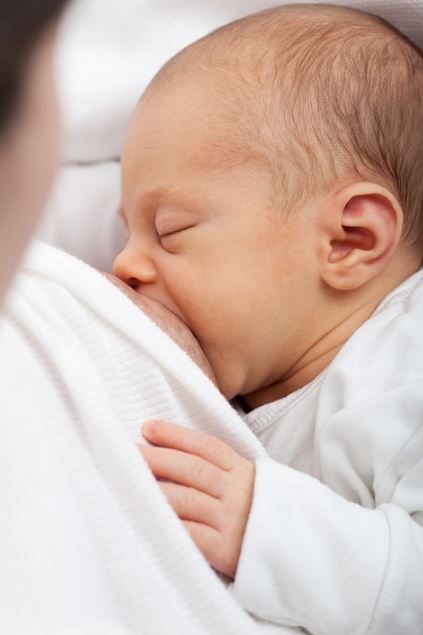 The first month of feeding is important
Fifty mothers and their babies participated in the study. The researchers analyzed the composition of each mother's breast milk and the frequency of feeding at 1 and 6 months. The child's cognitive development was then assessed at 24 months using the Bayley III scale, a standardized childhood test. The researchers found that during the first month of feeding, the presence of carbohydrates – a type of oligosaccharide called 2'FL – was associated with higher levels of cognitive development in children aged 2 years. However, if carbohydrates – a type of oligosaccharide called 2'FL – were found in the sixth month of feeding, this was not associated with good cognitive development values. Early exposure to breast milk and oligosaccharide therefore appears to be more beneficial.
Every woman's breast milk is different
"We know that breast milk contains many different components and that its composition is dynamic, changes over time and is highly variable among mothers," says Michael Goran, member of the scientific team that conducted the study. In addition to identifying the influence of the 2'FL oligosaccharide, we also wanted to determine when it is most critical for the development of the child. For example, understanding the importance of the first month of the baby's diet can help to supplement breast milk from women who produce less 2'FL oligosaccharides.
Soon a food supplement?
"For some women, dieting is a challenge. For those who are unable to breastfeed or can only breastfeed for a short time, 2'FL carbohydrates may be offered as a supplement to their baby's diet to better support cognitive abilities," says Dr. Paige Berger, co-author of the study. This improvement in cognitive development during the first two years of life raises the question of a possible long-term effect on a child at school and beyond," she concludes. It is therefore important to ensure the correct composition of female breast milk.
References:
https://journals.plos.org/plosone/article?id=10.1371/journal.pone.0228323