The New York Stock Exchange closed Monday with an increase of 0.29%, driven by the strong performance of Apple and other technology stocks and widespread optimism for the signing of a preliminary trade agreement between China and the United States.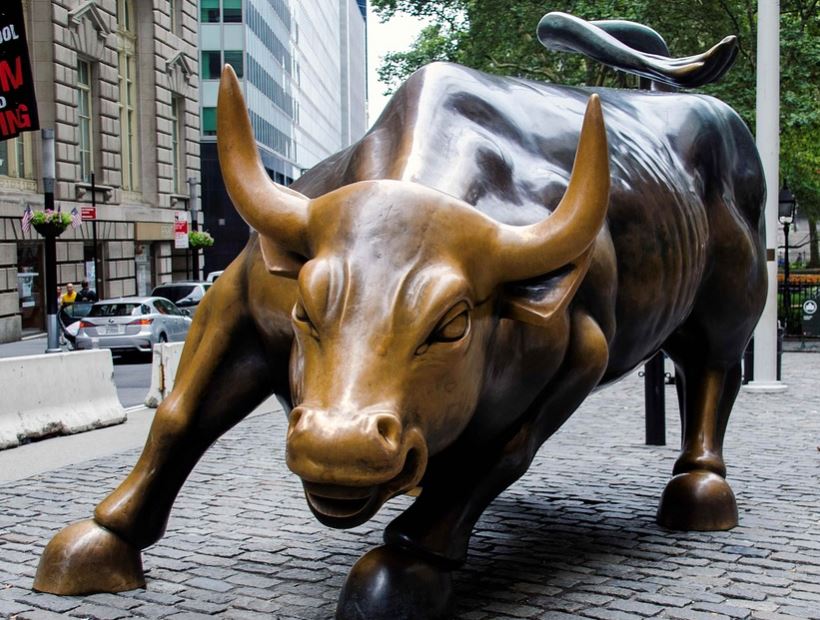 The Dow Jones industrial average gained 83.28 points to reach 28,907.05.
The broader S&P-500 gained 22.78 points or 0.70% to 3,288.13.
The Nasdaq Composite advanced 95.07 points (1.04%) to 9,273.93 points.
"People are optimistic about the (financial) results coming in and are also relieved that last week's Iranian situation has not worsened, they are finally happy that China and the United States are meeting to sign the Phase 1 trade agreement. There are many things to be optimistic about," says Jake Dollarhide, CEO of Longbow Asset Management in Tulsa, Oklahoma.
The phase 1 agreement between Beijing and Washington, after 18 months of trade war that has fueled market anxiety, will be signed Wednesday at the White House.
According to Bloomberg , the U.S. Treasury Department, in its upcoming two-year report, will also stop labeling China as a state that manipulates its currency.
Investors are waiting for the results of the major banks JP Morgan Chase, Citigroup and Wells Fargo, which will release their earnings reports for the fourth quarter of 2019 on Tuesday.
On the equity front, technology companies such as Apple, Facebook, Netflix, Microsoft and Amazon.com are among the main players in this new upward trend.
Alphabet, which owns Google, closed with a 0.8% gain, and its market capitalization is approaching the $1 trillion mark ($993 billion).
OIL
As the worst-case scenario did not materialize in the Middle East, where tensions between Iran and the United States are lower than in the previous week, oil lost about 1%.
Brent's barrel fell by 78 cents to $64.20. Intermediate crude oil in West Texas fell 96 cents to $58.08 per barrel.
GOLD
The easing of tensions in the Middle East had a similar effect on gold, a traditional refuge that last week reached its highest level in seven years. The US gold futures contract was reduced by 0.6% to $1,550.60 per ounce.
Articles You May like:
How to make Money online by Starting a Reputation Management Company
How to Start from Scratch an Online Business That Can Generate Money Quickly
How to Make Money Online? What To Sell and Where?
Credit Card Affiliate Programs
Assess the Risk of Your Trading Strategy Before Investing
Highest Paying Affiliate Programs
Why Your Business May Fail Within 10 Years
What to Consider When Choosing a Forex Affiliate Program
Why Do Most Entrepreneurs Fail?