Infants and young children at higher risk of fatal complications, health agencies warn.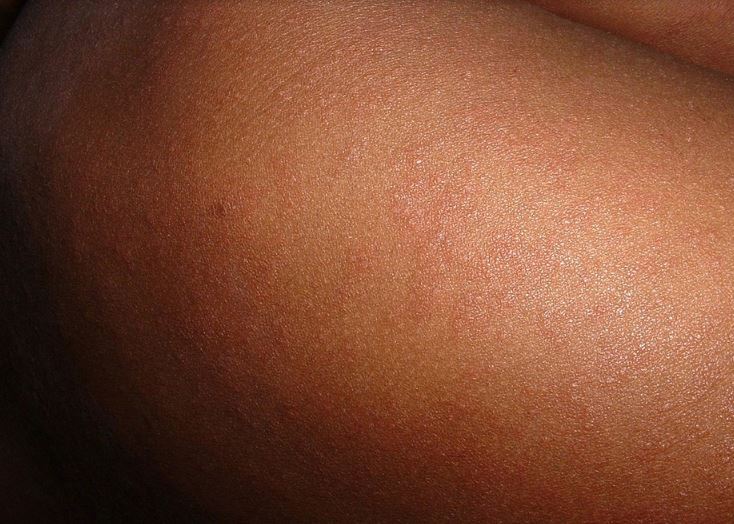 In 2018, more than 140,000 people died of measles worldwide, according to new estimates by the World Health Organization (WHO) and the U.S. Centers for Disease Control and Prevention (CDC). These deaths occurred when measles cases broke out worldwide, with devastating epidemics in every region.
Most of the deaths occurred in children under the age of 5. Infants and very young children are at increased risk for measles, with potential complications such as pneumonia and encephalitis (brain swelling), as well as permanent lifelong disability, permanent brain damage, blindness, or hearing loss.
Recently published data showed that infection with the measles virus can have other long-term health effects, as the virus damages the memory of the immune system for months or even years after infection. This "immune amnesia" makes measles survivors vulnerable to other life-threatening diseases, such as the flu or severe diarrhea, which weakens the body's immune defenses.
"The fact that a child dies from a vaccine-preventable disease such as measles is frankly a scandal and a collective failure to protect the world's most vulnerable children," said Dr. Tedros Adhanom Ghebreyesus, General Director of the World Health Organization. "To save lives, we must ensure that everyone can benefit from vaccines  which means investing in quality immunization and the health care to which everyone is entitled. »
Measles can be prevented by vaccination. However, vaccination rates worldwide have stagnated for nearly a decade. WHO and UNICEF estimate that 86 per cent of the world's children received the first dose of measles vaccine as part of their country's routine vaccination services in 2018, and less than 70 per cent received the second recommended dose.
Worldwide, measles vaccination coverage is not sufficient to prevent epidemics. WHO recommends 95 per cent vaccination coverage with two doses of measles vaccine in each country and in all communities to protect populations from the disease.
The poorest countries are the most affected, but measles remains a serious global problem.
The report, which presents the estimated total number of measles cases and associated deaths worldwide and by WHO region, notes that sub-Saharan Africa, where many children consistently avoid vaccination, is the region most affected by the disease.
In 2018, the most affected countries were Liberia, Madagascar, the Democratic Republic of Congo (DRC), Somalia and Ukraine. These five countries accounted for nearly half of all measles cases worldwide.
"We've had a safe and effective measles vaccine for more than 50 years," said Dr. Robert Linkins, chief of CDC's Accelerated Disease Control Unit and president of the Measles and Rubella Initiative. "These estimates remind us that every child, anywhere in the world, needs and deserves this life-saving vaccine. We must reverse the trend and end these preventable deaths by improving access to measles vaccine and vaccine coverage. »
Although the poorest countries were the most affected, some richer countries also faced measles epidemics, with important consequences for the health of the population.
This year, the United States of America recorded the highest number of cases in 25 years, while four European countries ̶ Albania, Greece, the United Kingdom and the Czech Republic ̶ lost their status as countries that eliminated measles in 2018 as a result of protracted measles epidemics; this happens if measles returns to a country after being declared eliminated and transmission continues uninterrupted in the country for more than a year.
Investments and commitments needed to ensure effective action against measles
WHO, CDC, the Global Alliance for Vaccines and Immunization (GAVI Alliance) and other partners, including those of the Measles and Rubella Initiative, which includes several organizations, including the American Red Cross, UNICEF and the United Nations Foundation ̶, help countries respond to measles outbreaks, including through emergency vaccination campaigns.
In addition to rapid measles vaccination, the response to epidemics also includes measures to reduce the risk of death through rapid treatment, especially for associated complications such as pneumonia. WHO is therefore supporting countries to help them manage cases, including training health workers in the effective management of children affected by the disease.
In addition to responding to epidemics, there is an urgent need for countries and the global health community to continue to invest in quality national immunization programs and disease surveillance, allowing measles outbreaks to be detected early and stopped before lives are lost.
"It is a tragedy that the world is witnessing a rapid increase in the number of cases and deaths due to a disease that can be easily prevented with a vaccine," said Dr Seth Berkley, Executive Director of the GAVI Alliance. While hesitation and reduced surveillance are problems, the largest measles epidemics have affected countries with poor routine vaccination and health systems. We must do more to reach the most vulnerable, and this will be one of GAVI's top priorities for the next five years.
In the past 18 years, measles vaccination alone has saved some 23 million lives.
Measles and rubella initiative
The Measles and Rubella Initiative is a global partnership founded by the American Red Cross, CDC, the United Nations Foundation, UNICEF and WHO that is committed to achieving a world free of measles, rubella and congenital rubella syndrome and sustaining elimination. Founded in 2001, the Initiative has helped vaccinate more than 2.9 billion children and save more than 21 million lives by increasing vaccination coverage, improving disease response, monitoring and evaluation, and strengthening public confidence and demand for vaccination.
We are alarmed by the increase in measles cases in the United States of America and around the world, but there is hope," said Gail McGovern, president and chief administrator of the American Red Cross. Measles outbreaks can be fully prevented through robust systems that ensure that all children receive life-saving vaccines.
According to UNICEF Executive Director Henrietta Fore, the unacceptable number of children who died of measles last year shows that this totally preventable disease is a threat everywhere. When children are not vaccinated in large numbers, entire communities are at risk. We see it even today in hard-to-reach places like the Democratic Republic of Congo, where measles has killed more than 4,500 children under the age of five this year, or in Samoa, where a rapidly expanding measles outbreak has affected many children who have not been able to attend school.
"The latest data show that we are unfortunately regressing in our progress against an easily preventable disease: measles," said Kathy Calvin, President and CEO of the United Nations Foundation. But we can change the course of these epidemics through collective action, strong political commitment and the reduction of serious funding gaps. Working together is the only way to reach everyone, everywhere, with life-saving vaccines and services and, more broadly, to achieve the UN's sustainable development goals.
References
https://www.cdc.gov/measles/index.html
Articles You May like:
Why Does the Average Person Gain Weight with Age Regardless of Diet and Level of Activity?
Chronic Fatigue: Do You Sleep Really as Well as You Think You Do?
Diet Foods Are Making People Fatter
Common Negative Effects of Stress on Health
Genf20 Plus Review – Benefits Side Effects And Testimonials
Top HGH Supplements Reviews, Cost, Benefits and Side Effects
HGH Benefits, Side effects And Deficiency Symptoms
HyperGH 14x Reviews: Will it Make it Easier for You to Build Muscles?
4 Reasons Why You Can't Lose Weight Despite Eating Well and Exercising
The Beverly Hills Diet: Does It Work and Is It Safe?