The International Week for Action to Prevent Lead Poisoning runs until the 26st of October to promote a ban on lead paints that threaten the health of people, especially children, and the environment.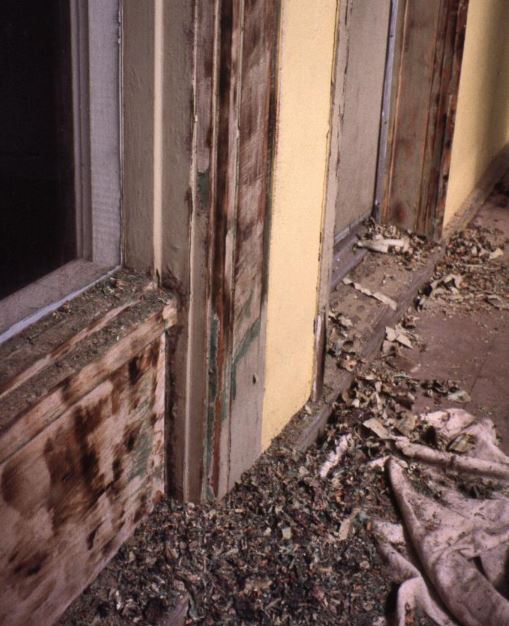 Lead poisoning is preventable, but is still responsible for more than a million deaths in 2017. Developing regions have been hit hardest.
Children and pregnant women in developing countries are more exposed to lead-based paints.
Exposure to lead has serious consequences, including for children's health. Lead poisoning in children and during pregnancy can have life-long effects on children's health: learning difficulties, anemia, visual and spatial coordination disorders and language disorders. Lead poisoning is also a serious threat to adults in the painting and demolition sector.
High lead paints are an important source of home poisoning, especially for children. They are still widespread and many countries continue to use them, although there are good alternatives.
The Global Alliance for the Elimination of Lead Paint was established in 2011 to promote the phasing out of the production and marketing of lead-based paints to eliminate the risks of these paints. This requires the establishment of appropriate national regulatory frameworks to stop the production, import, export, distribution, sale and use of lead paints and the products covered by these paints.
The Global Alliance has set itself the target that all countries should have a regulatory framework in place to phase out the use of lead-based paints by 2020. In a study by the World Health Organization (WHO) and the United Nations Environment Program (UNEP) of 31 July 2019, only 72 countries confirmed that legally binding measures have been taken to control the use of lead-based paints.
"We call on all countries to develop laws by 2020," said Maria Neira, Director of the WHO Department of Health, Environment and Social Determinants of Health.
Removing lead-based paints will contribute to the following sustainable development goals:
By 2030, the number of deaths and illnesses caused by hazardous chemicals, air, water and soil pollution and pollution should be significantly reduced.
By 2020, achieve environmentally sound management of chemicals and all their waste throughout their life cycle in accordance with internationally agreed guidelines and significantly reduce their release to air, water and soil to minimize their negative impacts on health and the environment.
The International Week for Action to Prevent Lead Poisoning is an annual information campaign aimed at raising awareness of the problem of lead poisoning, highlighting the efforts of countries and partners to prevent lead poisoning in children and calling for further action to eliminate lead paint.
References