A study in Osaka showed that people who use public transport are healthier than people who come to work by bike or on foot.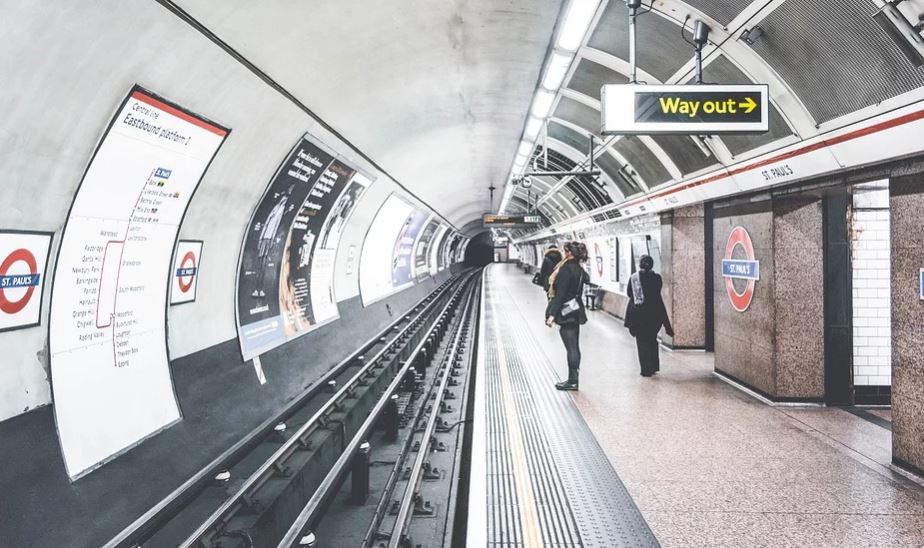 Those who have only been on a busy metro train for an hour this morning to get to work may find this hard to believe! And yet it is not only good for the environment, but also good for your health to go to work by public transport.
In any case, metros, buses or other trams are better than walking or cycling for reducing the risk of cardiovascular disease, obesity and diabetes. These are the conclusions of a Japanese study published on Sunday.
This work was presented at the annual conference of the American Heart Association in Orlando (Florida) and will be carried out in Osaka. The event was attended by more than 5,900 people between the ages of 49 and 54. The researchers compared people who travel to work daily by bus, train, or both, with people who use their cars, walk, or cycle. It was important that the team also considered other factors such as age, gender and smoking.
Less high blood pressure and diabetes
In summary, people using public transport have reduced their risk of obesity, hypertension or diabetes by 44%, 27% and 34% respectively compared to people walking or cycling every day. According to the authors, this could be explained by the fact that commuters walk more to take the bus or train than those who walk or cycle to work.
"When it takes more than 20 minutes to walk or cycle to work, many people in Japan use public transport or their cars," Dr. Hisako Tsuji, director of the Moriguchi Health Services Centre in Osaka, told Agence France Presse (AFP).
"The public should consider using public transport instead of the car as part of regular physical activity, to stay healthy and slow down premature aging" she added. She said, It can be useful for doctors to ask their patients how they are going to work.
Women more in public transport
The research also showed that most people who came to work by car were men, while more women used public transport, walked or rode their bicycles.
However, Dr. Hisako Tsuji said that the fact that the participants in this study are all Japanese limits the scope of the study, because this population is less often overweight than, for example, Americans. Therefore, "physical activity may be more effective in reducing diabetes in Japanese than in the Western population," she said. On another note for countries like in the US where most people prefer to drive to work because of a lesser developed transit system obesity is rampant.  For such a population walking or riding a bike is still a good choice compared to riding a car. Additionally such populations should consider working out and adopting a healthy lifestyle by watching what they eat, working out and complementing their diets with health supplements such as Genf20 Plus and PhenQ to help them lose weight and stay healthy .
Additionally in countries where transit systems are well developed, air pollution is reduced because for most of the public not using their car is not a big inconvenience. Having fewer cars on the road leads to having cleaner air; this just by itself could improve the general health of the population.
Articles You May Like!
Why Does the Average Person Gain Weight with Age Regardless of Diet and Level of Activity?
Diet Foods Are Making People Fatter
Common Negative Effects of Stress on Health
LED Lamps and Displays: How to Protect Yourself from Blue Light?
Top HGH Supplements Reviews, Cost, Benefits and Side Effects
Weight Loss Reduces the Frequency of Migraines in Obese People
Growth Factor Plus Benefits and Side Effects
Remote Laser Ultrasound Images of Humans Are Now Possible
The Beverly Hills Diet: Does It Work and Is It Safe?
CBD: What Is It And What Are Its Benefits And Risks?
Breast Surgery: Eye Tracking Technology for Better Looking Results
Botox and Plastic Surgery Can Cut Us out of Our Emotions
CBD Oil Benefits – Can it Treat Pain, Insomnia, and Anxiety
Researchers Discover Part of the Brain That Controls Our Impulses
Breast Surgery: Eye Tracking Technology for Better Looking Results
Labiaplasty Is Becoming Increasingly Popular Among Teenagers
Listening to Music Before Surgery Could Help Patients Calm Down