In 1990, a study made by Rudman et al. entitled "Effects of human growth hormone in men over 60 years old" sparked people's interest in using Human Growth Hormone (HGH) as an armor in the battle of aging. In this study, Rudman et al. suggested that diminished secretion of growth hormone is responsible in part for the decrease of lean body mass, the expansion of adipose-tissue mass, and the thinning of the skin that occur in old age (Rudman et al., 1990).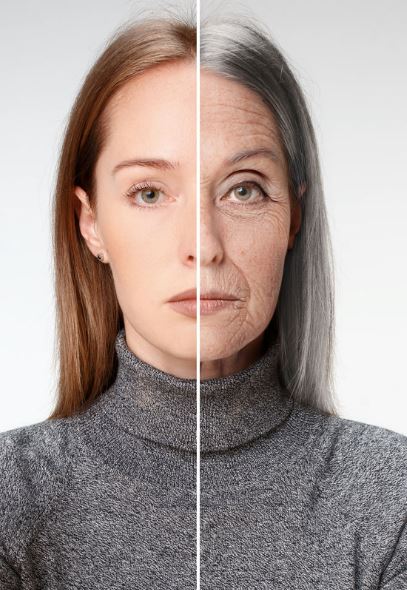 Nowadays, people resort to HGH injections as their anti-aging remedy without knowing the health risks and possible side effects on their bodies.
HGH Side Effects
The following are several side effects that come with HGH injections mentioned by Cronkleton (2018) in her article published by Health Line:
Carpal tunnel syndrome
Nerve, muscle, or joint pain
Swelling of the arms and legs from fluid retention (Edema)
High cholesterol levels
Numb and tingling skin
Increased risk of heart disease and diabetes
Growth of cancerous tumors
Growth of facial features, hands, and feet (Acromegaly)
Mood changes, dependency, and withdrawal
Enlarged heart
Low blood sugar
Liver damage
Fatigue
Enlarged breasts in men (Gynecomastia)
Aside from the above-mentioned side effects, there are several studies that support the argument that high level of HGH increases the risk and progression of cancer.
HGH can make tumors grow faster

Anthony J. Swerdlow and Andrew Brooks, both doctors and researchers have conducted a study about the relationship between HGH and cancer.
Swerdlow et al. (2017) conducted a cohort study of more than 20,000 patients treated with recombinant (genetically engineered) Growth Hormone (r-GH) and found out that incidence and mortality risk were raised for several cancer, largely consequent on second primary malignancies in patients given r-GH after cancer treatment. Bone and bladder cancer incidence was significantly raised in growth-treated patients without previous cancer. Furthermore, the risk of cancer mortality increased significantly for patients treated after previous cancer. Hodgkin lymphoma incidence increased significantly with longer follow-up.
Lyell (2017) cited the study conducted by a team led by Dr. Andrew Brooks in the article published by Medical Xpress. Dr. Andrew Brooks from UQ's Diamantina Institute and Institute for Molecular Bioscience, supports that a gene variant which encodes the growth hormone receptor advances lung cancer progression. According to the research team, previous genomic studies suggested this gene variant inferred increased lung cancer risk, and other research has shown that when growth hormone signalling is deficient, people may be shorter, but they have not developed cancer. Brooks believes that this gene variant does not cause lung cancer, but if you develop cancer this growth hormone receptor variant would speeds up cancer progression.
Natural HGH Supplements vs HGH Injections
A new trend in many anti-aging programs is through Human Growth Hormone because this program has received numerous testimonies about its efficacy and the wonders it brings to the users. The choice is just between Natural HGH Supplements or HGH Injections. Countless scholarly articles and studies support Natural HGH Supplements such as Genf20 Plus over HGH Injections.  Unlike HGH injections where you directly introduce HGH into the body, Natural HGH Supplements don't contain HGH. They are made up of potent ingredients proven to naturally stimulate HGH production. Aside from this, HGH Injections are generally unsafe and illegal to use compared to Natural HGH Supplements that are 100% safe and legal.
References
Cronkleton, E. (2018, March 9). Side Effects of hGH: What You Should Know. Retrieved from https://www.healthline.com/health/hgh-side-effects
Lyell, K. (2017, October 26). Researchers show growth hormone signalling increases cancer risk. Retrieved from https://medicalxpress.com/news/2017-10-growth-hormone-cancer.html
Rudman, D., Feller, A.G., Nagraj, H.S., Gergans, G.A., Lalitha, P.Y., Goldberg, A.F., Schlenker, R.A., Cohn, L., Rudman, I.W., & Mattson, D.E. (1990, July 5). Effects of human growth hormone in men over 60 years old. Retrieved from https://www.ncbi.nlm.nih.gov/pubmed/2355952/
Swedlow, A. J., Cooke, R., Beckers, D., Borgstrom, B., Butler, G., Carel, J. C., Cianfarani, S., Clayton, P., Coste, J., Deodati, A., Ecosse, E., Gausche, R., Giacomozzi, C., Hokken-Koelega, A. CS., Khan, A. J., Kiess, W., Kuehni, C. E., Mullis, PE., Pfaffle, R., Savendahl, L., Sommer, G., Thomas, M., Tidblad, A., Tollerfield, S., Eycken, L. V., & Zandwijken, G. RJ. (2017, May 1). Cancer risks in patients treated with growth hormone in childhood: the SAGhE European cohort study. Retrived from https://www.ncbi.nlm.nih.gov/pmc/articles/PMC6061931/