Improving Sexual Performance with Viagra
Viagra is one of the most popular drugs that are used for addressing issues that may be connected with sexual or performance, especially in men. Chances are that the pill is what you will immediately be prescribed with if you are a man with sexual performance problem and you approach a doctor for a remedy. Although thought to be very effective, Viagra is a highly controversial medication that many have spoken both in favor of and against. We present comprehensive information on this sexual enhancement pill and other ideas you may find useful for improving sexual function.
What's to know about Viagra?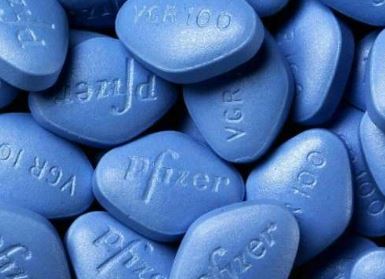 Developed and launched by Pfizer in the 1990s, Viagra is a brand name of the pharmaceutical drug generically known as sildenafil. It is arguably the world's most popular prescription medication used in dealing with erectile dysfunction or male impotence, a condition characterized by inability of men to achieve firm erections when sexually aroused. This inability can be a very embarrassing thing for men. This is why many of such turn to Viagra based on the promise that it could help them in this regard. The sexual enhancement pill is said to work only when you are sexually aroused – mere usage is not enough to give you an erection.
Viagra is a drug that is approved and regulated in the United States by the Food and Drug Administration (FDA). You are going to need a doctor's prescription to get it. It comes as a tablet that has to be taken orally. Viagra is typically used about an hour before sexual activity to allow enough time for you to be in "ready" mode when the perfect moment arrives. Ideally, it should not be used more than one time within a 24-hour period.
So how does Viagra improve sexual performance?
For a man to achieve sufficiently firm erection for sexual activity, a rich supply of blood must be available to his penis. Men who battle with erectile dysfunction are typically found to be lacking in this aspect. So this pharmaceutical drug works to enhance the flow of blood to your penis. It is part of a class of drugs known as phosphodiesterase-5 (PDE5) inhibitors. This class of medications helps to control the action of the chemical phosphodiesterase type 5. Viagra relaxes the muscles present in the walls of blood vessels, thereby facilitating adequate supply of blood to the penis.
One of the things that give Viagra users so much confidence in it is the fact that it is approved by the FDA. What this means is that it has been subjected to clinical trials and found to be helpful for the treatment of erectile dysfunction. However, this approval does not indicate that the pill is entirely free of issues and possible complications.
Side effects of Viagra
Certain adverse reactions may be experienced when using Viagra. The most common side effects likely to be experienced include:
Headache
Upset stomach
Back pain
Muscle pain
Nausea
Dizziness
Runny or stuffy nose
Vision changes (such as blurred vision or changes in color vision)
Sudden face reddening (flushing)
The above side effects often go away on their own within days or couple of weeks if they are of the mild type. But if they persist for longer or are more severe, the advisable thing will be to reach out to your doctor immediately.
Some of the side effects that Viagra produces can be graver and potentially life-threatening. Emergency medical attention should be immediately sought if you do experience any of the following from the use of the drug:
Severe vision issues (such as sudden loss of vision in either or both eyes)
Priapism (potentially painful erections lasting more than four hours)
Hearing problems (such as ringing in the ear or sudden loss of hearing)
Irregular heartbeat
Light-headed feeling (like you want to pass out)
Shortness of breath
Seizures or convulsions
Heart attack symptoms
Let it be noted that the lists of Viagra side effects above are not exhaustive. Some others may also be experienced. You should discuss possible side effects with your doctor when receiving prescription for the pill.
Some important things to note before using Viagra
If you have an existing medical condition, you want to make sure you discuss such with your doctor prior to taking Viagra. The following are some of the conditions or disorders that are quite important to be disclosed.
Stomach ulcer
Bleeding disorder, such as hemophilia
Blood cell disorder (for example, sickle cell anemia, leukemia or multiple myeloma)
Cardiac issues, such as coronary artery disease
Liver disease
Kidney disease
Peyronie's disease or other physical deformities of the penis
Retinitis pigmentosa (a genetic eye condition)
You reduce the risk of suffering serious complications by disclosing these conditions and disorders.
Do not be tempted to use Viagra at the same time, if you already use a similar drug. Similar pills include tadalafil (Cialis), vardenafil (Levitra) and avanafil (Stendra). It is important to inform your doctor about any medications you might be taking. It is particularly important to disclose if using any of the following:
Antifungal drugs
Antibiotics
Medication for treating high blood pressure
HIV/AIDS drugs
Efficacy of the sexual enhancement pill is reduced when taken after a fat-rich meal. Concurrent use with alcoholic drinks raises the risk of having very low blood pressure. Products made from grapefruit may also increase risks of side effects. Viagra is not intended for use by anyone younger than 18 years of age.
Viagra, testosterone and libido
It has been observed that Viagra produces no effect whatsoever on the level of testosterone in the body. You would recall that this drug merely relaxes the muscles of the blood vessels to improve the flow of blood to the penis. It exercises practically no influence on the endocrine system, the testes and pituitary gland, which are connected to testosterone production. The consequence of this is that the pharmaceutical drug does little or nothing to directly improve libido or sexual desire. It does not work on your brain and nervous system which is known to exert significant influence on your sexual glands and genital.
Medical experts have observed a correlation between testosterone and libido. You are likely to have good libido when your testosterone level is high. In the cases of individuals who failed to notice desired results from the use of Viagra, low testosterone is more likely to be the main problem. Erectile dysfunction is not caused only by physical factors, but also by psychological factors. This drug cannot help with emotional issues due to lack of effect on the brain and nervous system.
VigRX Plus as a safe Viagra alternative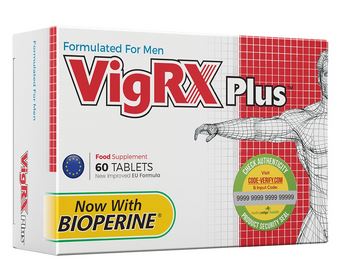 VigRX Plus is a strong contender when you are looking for a product that delivers somewhat similar benefits as Viagra, minus the side effects. It is safer in that it is all-natural. It is made using a potent blend of natural ingredients that have been proven to help men deal with erection problems. These ingredients work on the Corpus cavernosum, a cylindrical structure within the penis which is filled up with blood to produce erection. Some of these ingredients have aphrodisiac properties. So VigRX Plus not only drives sexual erection, but also improves libido and sexual stamina. The efficacy is even backed with a clinical study.
The ingredients used in VigRX Plus include Epimedium sagittatum, Damiana, Gingko biloba and Panax ginseng (Asian red ginseng). These are natural ingredients that have been proven in studies to be beneficial in some way. For example, researchers at the Department of Urology, University of Ulsan College of Medicine reported in a 2002 study that Asian red ginger improved erection considerably in 60 percent of male participants that used it. Findings in a 1998 study at the University of California also suggested that Gingko biloba may boost libido.
The inclusion of BioPerine enhances the absorption of nutrients in the supplement by the body. The end result is a product that compares very well to Viagra in terms of erection improvement and is way better on libido improvement basis. On top of it all, VigRX Plus comes with virtually no side effects.
Other ways to improve sexual performance in men
There are several other natural ingredients that can help deal with sexual dysfunction. One of this is the amino acid L-Arginine. This is a precursor to nitric oxide, a natural compound that sends signal to the smooth muscle cells of the blood vessels to relax so that blood can flow more freely to the penis. It facilitates better sexual responsiveness, in addition to firmer erections. Some of the most popular drugs for treating erectile dysfunction are able to help through the same increased nitric oxide production that L-Arginine facilitates. Studies have also suggested that the efficacy of this amino acid is amplified when combined with another natural ingredient known as pycnogenol.
High intensity exercises can contribute to improving your libido. The release of testosterone, and human growth hormone (HGH), is further enhanced when high intensity interval training is combined with intermittent fasting. The added fasting enhances the expression of leptin, glucagon-like peptide-1 (GLP-1), melanocortins, adiponectin and other similar hormones. These substances are known to help check the fall in testosterone levels that sets in with age and improve libido.
Viagra helps men with erection issues by improving the flow of blood to the penis. Its efficacy in this regarded is such that it is likely to be the first suggestion your doctor would have for treating erectile dysfunction. However, it should be noted that the sexual enhancement pill may do little or nothing to help improve your libido. Some potentially grave or fatal side effects may also be experienced from the use of Viagra.
You can achieve basically the same result Viagra delivers with the all-natural, clinically-proven VigRX Plus. The supplement also holds the promise of improved libido. The use of natural ingredients ensures this product is significantly safer to use, especially when used as directed.
REFERENCES
articles.mercola.com/sites/articles/archive/2014/04/09/low-libido.aspx