The United States has threatened to tax more than $2.4 billion of French products if France does not renounce its tax on digital multinationals.
Champagne, leather goods and Roquefort will soon be twice as expensive in the United States. Washington threatened to overcharge iconic products in retaliation for the French digital tax, but Presidents Donald Trump and Emmanuel Macron said the dispute could be resolved through dialogue.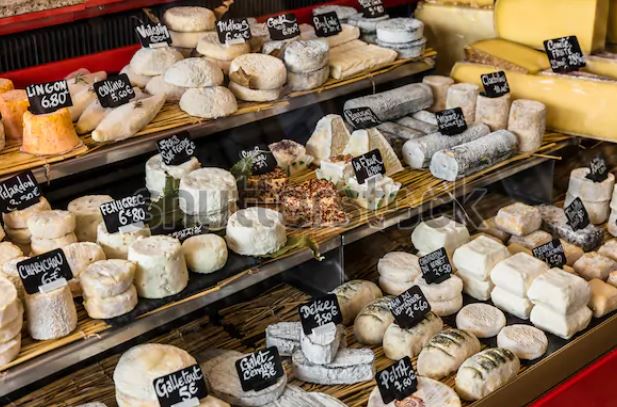 "We have a small dispute" and "we can probably overcome it," Trump said in a meeting in London with his French counterpart on the sidelines of the North Atlantic Treaty Organization (NATO) summit. "I think with President Trump we can resolve this situation," Emmanuel Macron said.
The "minor dispute" in this case, 2.4 billion dollars of French products that the United States threatened on Monday with the tax surcharge in the short term. Among them, emblematic exports such as cheeses, sparkling wines, cosmetics, porcelain and handbags.
Washington believes it has the right to impose additional tariffs on these products of up to 100% if Paris does not renounce the tax on digital companies, which according to the United States is unfairly directed at American companies, the GAFA (Google, Apple, Facebook and Amazon).
The imposition of punitive tariffs on French products – in addition to other surcharges already decided by the United States due to a dispute over the aircraft manufacturer Airbus – will not be allowed until mid-January, after a period of consultations.
The European Union will act with one voice
The conciliatory tone of the two presidents contrasts with the more offensive tone of the ministers of the two countries. Digital taxes, whether applied in France or announced in Italy and Austria, are "anti-American," U.S. Commerce Minister Wilbur Ross told CNBC on Tuesday. "Europe does not have high-tech champions. There's a lot of envy," he says.
French Economy Minister Bruno Le Maire had previously rebelled against an unacceptable U.S. threat and announced that France would never" give up its taxes.
The European Union, for its part, will act with one voice in the face of the latest U.S. offensive, a spokesman for the European Commission promised on Tuesday. Europeans, hitherto unable to find a common solution to digital taxation, will seek immediate discussions with the United States on how to resolve this issue amicably.
The French tax imposes on digital giants a rate of 3% of turnover generated in France. This plan is expected to bring some 400 million euros to the French government, a sum that may seem derisory: Apple, for example, announced a little more than a month ago an annual profit of more than 55 billion dollars. But this does not prevent the French tax from causing a split between France and the US from the outset.
Emmanuel Macron and Donald Trump had already promised to resolve their dispute at the last G7 meeting, giving the Organization for Economic Co-operation and Development (OECD) a mandate to negotiate a broad international agreement on the difficult issue of digital taxes.
Big names in technology are regularly accused of not paying their fair share of taxes, thanks to optimization schemes that allow them to transfer their profits to low tax countries.
In The News:
The EU Takes a Hard Line Against Facebook's Libra
Paris, Rome and Berlin Want to Ban Libra, the Cryptocurrency of Facebook
Paris and Berlin Want to Promote Local Cloud Players
French Secret Services Renew the Contract with the US Palantir Group
France and Germany Call for a Far-Reaching Reform of the EU After Brexit