For people who suffer from chronic migraines, the solution to the pain can be surgery. A new study shows that 85% of patients who have had functional nasal surgery have at least partial improvement in their headaches.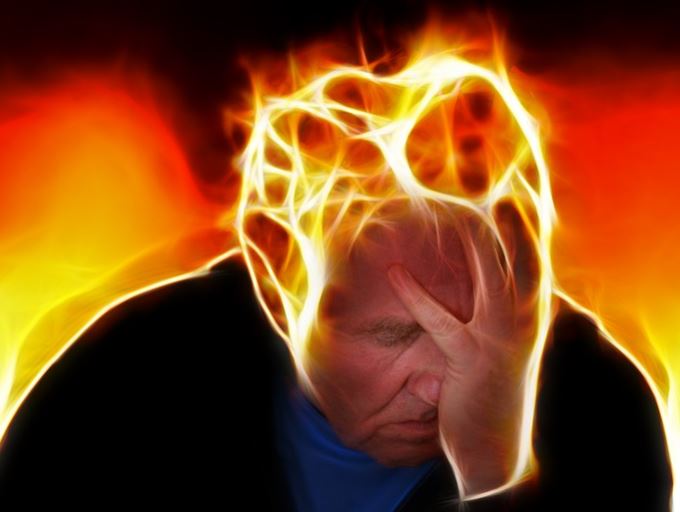 Painful and disabling, migraines affect 38 million people in the US, i.e. about 12% of the adult population and 5 to 10% of children. Often chronic, they can have a significant impact on the socio-economic life of those who suffer from them, particularly because they make any activity painful and often force them to lie down in the dark in the hope that the pain will disappear.
For many patients, migraines have become intolerable, particularly because the medicines available to relieve them are more or less effective, depending on the case. The solution to their chronic pain may not lie in drug treatments but in surgery.
A new University of Wisconsin study published in Plastic and Reconstructive Surgery, the official medical journal of the American Society of Plastic Surgeons. According to its authors, functional rhinoplasty would be effective in relieving migraines.
1 in 2 patients operated on no longer have chronic migraines
Unlike aesthetic rhinoplasty, functional nasal surgery does not seek, changing the appearance of the nose. It acts, as its name indicates, on the functions of the nose. This surgery targets the "contact points" of the nose and sinuses, which are suspected to be the triggers of chronic headaches.
To verify this, the researchers conducted a systematic review of 39 studies involving 1,577 patients who underwent functional nasal surgery for the treatment of mucosal contact point headaches. The most common procedures were surgery to treat a deviated septum or excess sinus tissue. About half of the studies involved endoscopic sinus surgery (ESS), often performed on patients with recurrent sinus infections.
The results highlighted the effectiveness of functional nasal surgery in reducing or eliminating the symptoms of chronic migraine. For example, 48% of patients reported no headaches after surgery, while 37% noted a marked improvement in headache intensity or frequency. Only 15% of patients reported no change.
A decrease in headache frequency and intensity
Functional nasal surgery appears to reduce not only the intensity of migraines, but also their frequency, from an average of 22 to 6 days per month.
For the authors of this study, this paper is the first to demonstrate that nasal mucosal contact points can be a viable surgical target to help relieve headaches in properly selected patients.
"Functional nasal surgery is a viable option for improving headache symptoms in well-selected patients," conclude Dr. Ahmed Afifi and colleagues. However, not all patients with chronic migraine should be operated on: they argue that well-controlled randomized trials with strict selection criteria are needed to identify patients most likely to benefit from this surgical approach in the treatment of chronic headaches.
Articles You May Like!
Why Does the Average Person Gain Weight with Age Regardless of Diet and Level of Activity?
Chronic Fatigue: Do You Sleep Really as Well as You Think You Do?
Top HGH Supplements Reviews, Cost, Benefits and Side Effects
Weight Loss Reduces the Frequency of Migraines in Obese People
Growth Factor Plus – Can It Increase Height?
Top HGH Supplements Reviews, Cost, Benefits and Side Effects
The HGH Benefits That Everyone Wants And The Possible Side Effects
Weight Loss Reduces the Frequency of Migraines in Obese People
Human Growth Hormone (HGH) In Sports: What Athletes Need to Know
Growth Factor Plus Benefits and Side Effects
Is Using HGH Injections For Anti Aging Worth The Risks
Study Finds That HGH Abuse Among Male Bodybuilders Is Widespread
Fountain of Youth: The Immune System Key to Longevity
What Is the Impact of Human Growth Hormone (HGH) on Women's Health?
Researchers Discover Part of the Brain That Controls Our Impulses
References: