It is thought that the frequency of sexual activity influences the onset of menopause, as a new scientific study suggests.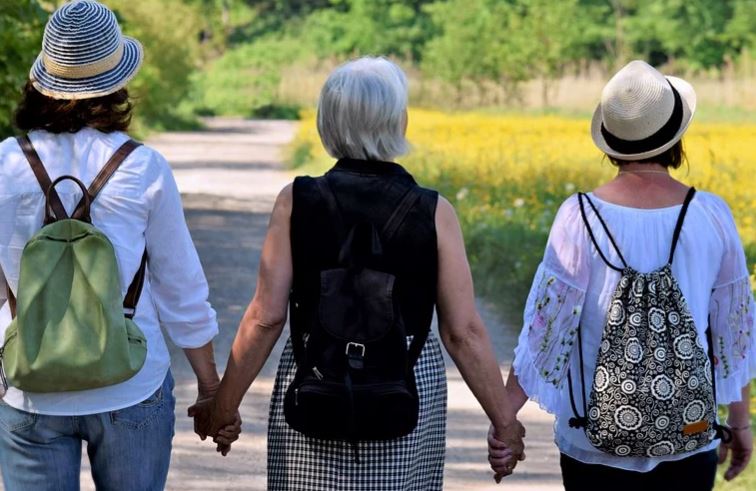 A new study published on January 15 in the journal Royal Society Open Science shows that women who are sexually active on a weekly or monthly basis are less likely to enter the early menopause than others.
The study was conducted with data from 2,936 women recruited in 1996/1997. The average age at the first interview with the researchers was 45, and the participants were mainly married or in a relationship (78%) and lived with their partner (68%). All were asked to answer various questions, including the frequency of sexual relations and other sexual activities. The majority of respondents (64%) reported having sexual activities on a weekly basis.
Vigorelle Review: Is It Worth Buying and Using for Female Sexual Enhancement?
The interviews were conducted over a ten-year follow-up period, during which 1324 (45%) of the 2936 women experienced a natural menopause with an average age of 52 years. Modeling the relationship between sexual frequency and age of natural menopause, the researchers found that women who reported weekly sexual activity were 28% less likely to enter menopause early than women who engaged in sexual activity less than once a month. Also, those who had monthly sex were 19 percent less likely to experience menopause as early as those who reported sex less than once a month.
"The results of our study suggest that if a woman does not have sex and there is no chance of pregnancy, the body 'chooses' not to invest in ovulation because it would be useless. There may be an interaction of biological energy between investing energy in ovulation and investing elsewhere, such as actively caring for grandchildren," said Mean Arnot, an anthropologist and first author of the study.
"The idea that women are no longer fertile to invest more in their families is known as the "grandmother hypothesis," a hypothesis that predicts that menopause originally evolved in humans to reduce the reproductive conflict between different generations of women, and to enable women to increase their physical condition by investing in their grandchildren," the researcher added.
The study also showed that the presence or absence of a man in a woman's life has no influence on whether or not menopause occurs.
Articles You May Like!
Why Does the Average Person Gain Weight with Age Regardless of Diet and Level of Activity?
Chronic Fatigue: Do You Sleep Really as Well as You Think You Do?
Millennials Are in Poor Health According to Blue Cross Blue Shield
Diet Foods Are Making People Fatter
Common Negative Effects of Stress on Health
LED Lamps and Displays: How to Protect Yourself from Blue Light?
Top HGH Supplements Reviews, Cost, Benefits and Side Effects
Weight Loss Reduces the Frequency of Migraines in Obese People
Growth Factor Plus Benefits and Side Effects
Vigrx Plus Review – Benefits, Side Effects And Where to Buy It Safely?
Remote Laser Ultrasound Images of Humans Are Now Possible
The Beverly Hills Diet: Does It Work and Is It Safe?
CBD: What Is It And What Are Its Benefits And Risks?
Breast Surgery: Eye Tracking Technology for Better Looking Results
Botox and Plastic Surgery Can Cut Us out of Our Emotions
CBD Oil Benefits – Can it Treat Pain, Insomnia, and Anxiety
Researchers Discover Part of the Brain That Controls Our Impulses
Breast Surgery: Eye Tracking Technology for Better Looking Results
Labiaplasty Is Becoming Increasingly Popular Among Teenagers
Listening to Music Before Surgery Could Help Patients Calm Down
More Men Are Doing Cosmetic Surgery
What Are the Most Popular Cosmetic Surgeries in the US?
Soft Drinks Promote Enamel Erosion in Obese People
References: