On Wednesday, France reiterated its commitment to a two-state solution that respects internationally accepted principles and the "legitimate aspirations of Israelis and Palestinians", the day after Donald Trump presented a Middle East peace plan.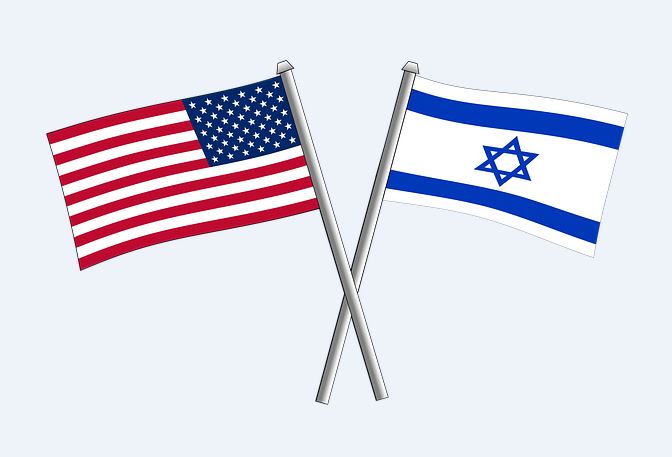 The US President's proposal is to support Israeli sovereignty over settlements in the West Bank in exchange for a freeze on new settlements for four years, a period which should encourage the resumption of peace talks.
"France welcomes President Trump's efforts and will study carefully the peace plan he presented," Quai d'Orsay said in a statement.
"It is convinced that a two-state solution, in accordance with international law and internationally agreed parameters, is necessary for the establishment of a just and lasting peace in the Middle East", added the Ministry of Foreign Affairs.
French diplomacy also states that it intends to continue to pay attention to the respect and consideration of the legitimate aspirations of both Israelis and Palestinians.
Under the plan outlined by Donald Trump, Jerusalem would become the undisputed capital of Israel and the Palestinian state would be located in the eastern part of the city.
On the Palestinian side, Hamas and the Palestinian Authority, which was not represented in Washington, rejected in full the American plan, the fruit of three years of reflection led by Jared Kushner, son-in-law of Donald Trump.
Israeli Prime Minister Benjamin Netanyahu, on the other hand, who was present in the White House next to the American president on Tuesday, hosted a "historic day" similar to the recognition of the state of Israel by Harry Truman in 1948.
Iran criticized the proposals, Turkey called it a stillborn plan, while other influential powers in the region, such as Egypt and Qatar, were more favorable to opening talks on these new bases.
Articles you May Like:
France Postpones Taxes on GAFA to Avoid Us Tariffs
GAFA Tax: France and the United States Between Threats and Promises of Dialogue
GAFA Tax: Trump Is Threatening to Raise Tariffs on France Again
France Won't Back up on GAFA Taxes Unless an International Solution Is Reached
Tech Giants Taxation: G20 Paves the Way for Key OECD Negotiations
Elimination of Tax Loopholes Used by Multinationals Is in Sight