For the last few years fish oil has been getting a lot good press. In particular, researchers have recently shown that an enriched fish oil supplement increases blood levels of certain anti-inflammatory molecules called MPS. However, the relationship between supplement intake and circulating MPS levels remains uncertain. Now, in a study published Dec. 12 in the journal Circulation Research, researchers found that MPS has a powerful effect on white blood cells and blood vessel inflammation.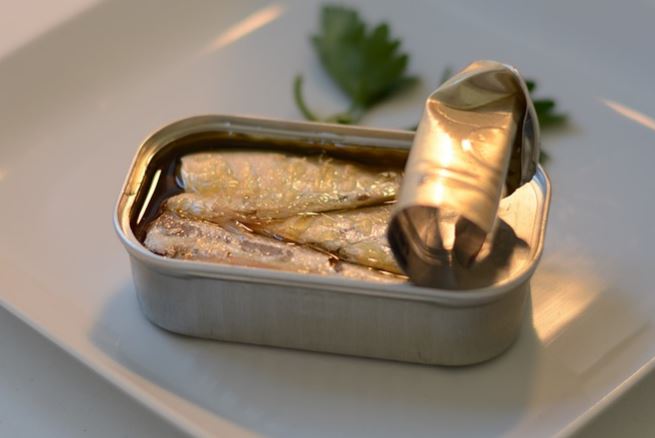 Researchers from the William Harvey Research Institute at Queen Mary University in London, United Kingdom, tested the effect of an enriched fish oil supplement on 22 volunteers aged 19 to 37. They gave three doses of fortified fish oil supplements to some and a placebo to others. Blood samples were taken from the participants five times within 24 hours.
The researchers found that the fortified fish oil supplement increased MPS levels in the blood. They also found that the supplement led to a dose-dependent increase in immune cell attacks against bacteria and a decrease in cell activity that promotes blood clotting. Finally, these molecules play a role in tissue regeneration, they noted.
A beneficial effect on white blood cells
"We use molecules as biomarkers to show how omega-3 fatty acids are used by our body and to determine if the production of these molecules has a beneficial effect on white blood cells," says Jesmond Dalli, professor of Molecular Pharmacology at the William Harvey Institute and lead author of the study.
Inflammation is a defense response of the immune system that is essential for health. It can be triggered by damaged cells, toxins or pathogens such as bacteria. Some of the immune cells active during inflammation can also damage tissue. Once the threat has passed, the inflammation must disappear to allow healing. However, if it persists and becomes chronic, it can have very harmful effects on health. For example, several studies have shown a link between inflammation and heart disease.
Now, although researchers still don't know if MPS reduces cardiovascular disease, they "overload macrophages, which are specialized cells that destroy bacteria and kill dead cells" and make "platelets less sticky, potentially reducing the formation of blood clots," the study says.
Benefits are Dosage specific
Based on these results, scientists would like to conduct further studies to see if people over the age of 45 can get the same benefits of fortified fish oil supplements seen in young people. This is because, compared to healthy patients, those with chronic inflammation have lower levels of MPS. You will also need to verify that the body breaks down the supplements into protective molecules.
"We are still a long way from having the magic formula. Each person will need a specific formulation or at least a specific dose, and that's something we need to know more about," Dalli concluded.
Beware of non certified supplements
It's still a matter of being careful. Recently, the American Heart Association (AHA) published a scientific opinion warning consumers about unregulated omega-3 supplements.
Omega-3 fatty acids are necessary for the development and function of the retina, brain and nervous system. Therefore, adequate intake of omega-3 is essential for women of childbearing age, pregnant women, breastfeeding women and children. In the cardiovascular field, scientific data also show that the consumption of omega-3 fatty acids promotes: a reduction in blood pressure in people with hypertension; a reduction in the amount of triglycerides in the blood, a type of lipid which, in case of excess, contributes to the development of heart disease; in people with previous cardiovascular diseases, a reduction in cardiovascular morbidity and mortality. However, the agency stresses that in order to avoid cardiovascular disease it is necessary, above all, to have a diversified and balanced diet and to participate in regular physical activity.
Omega-3s are mainly found in nuts, rapeseed oil, soy bean oil, linseed oil and oily fish such as salmon, tuna, mackerel, herring, sardines and anchovies.
Articles You May Like!
Why Does the Average Person Gain Weight with Age Regardless of Diet and Level of Activity?
Chronic Fatigue: Do You Sleep Really as Well as You Think You Do?
Millennials Are in Poor Health According to Blue Cross Blue Shield
Diet Foods Are Making People Fatter
Bamboo Cups Are Dangerous to Your Health
Common Negative Effects of Stress on Health
LED Lamps and Displays: How to Protect Yourself from Blue Light?
Top HGH Supplements Reviews, Cost, Benefits and Side Effects
Weight Loss Reduces the Frequency of Migraines in Obese People
Growth Factor Plus Benefits and Side Effects
Vigrx Plus Review – Benefits, Side Effects And Where to Buy It Safely?
Remote Laser Ultrasound Images of Humans Are Now Possible
The Beverly Hills Diet: Does It Work and Is It Safe?
CBD: What Is It And What Are Its Benefits And Risks?
Breast Surgery: Eye Tracking Technology for Better Looking Results
Botox and Plastic Surgery Can Cut Us out of Our Emotions
CBD Oil Benefits – Can it Treat Pain, Insomnia, and Anxiety
Researchers Discover Part of the Brain That Controls Our Impulses
Breast Surgery: Eye Tracking Technology for Better Looking Results
Labiaplasty Is Becoming Increasingly Popular Among Teenagers
Listening to Music Before Surgery Could Help Patients Calm Down
More Men Are Doing Cosmetic Surgery
What Are the Most Popular Cosmetic Surgeries in the US?
Soft Drinks Promote Enamel Erosion in Obese People
References:
https://www.heart.org/en/news/2019/12/12/could-fish-oil-fight-inflammation
Babies' Brains Are Able to Synchronize With the Brains of Adults