Our skin naturally makes secretions which, reintroduced into our cells, could be used to reverse the effects of aging or the consequences of sun tanning.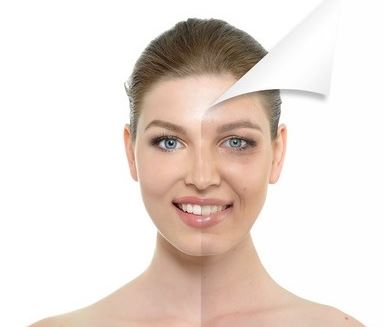 Maintaining beautiful skin despite the effects of time and the sun would be possible without retinol or stem cell treatments: we have our own skin repair reservoir, the exosomes.
Exosomes are small vesicles (30 to 150 nanometres in diameter) that are secreted and recovered by cells and can transfer DNA, RNA or proteins from one cell to another by this mechanism. It is like a cell sending a letter to another cell telling it what to do said Ke Cheng, Professor of Medicine at the University of South Carolina and author of the paper published in ACS Nano describing the role of exosomes.
Help produce more collagen
In the case of skin, the exosomes are able to tell the receptor cell to produce more collagen, a protein that restores the firmness and elasticity of the skin.
To see if they could be really effective in repairing skin damaged by aging or tanning, Ke Cheng and his team have cultivated and harvested skin cell exosomes. They used human fibroblast cells and cultivated them in a suspension culture that allowed them to adhere to each other and form 3D spheroids that secrete exosomes.
A Skin that is 20% thicker with exosomes
These were tested on an animal model in comparison to other treatments: a cream based on retinoids and mesenchymal stem cell exosomes (which can differentiate into different cell types) derived from bone marrow, a very popular stem cell-based anti-aging treatment.
A comparison of skin thickness and collagen production after each treatment showed 20% higher skin thickness and 30% higher collagen production in animals treated with 3D exosomes. According to Ke Cheng this study shows the potential of using 3D exosomes in anti-aging skin treatments as they have two major advantages: exosomes from any donor can be used without the risk of rejection and the exosomes are small enough to penetrate the skin by pressure or needleless injection.
References:
https://www.sciencedaily.com/releases/2019/09/190919080753.htm