A new study shows how calorie restriction, and in particular the combination of exercise and a low-calorie diet, has a negative impact on bone health. As bones become more fragile, they are more likely to fracture.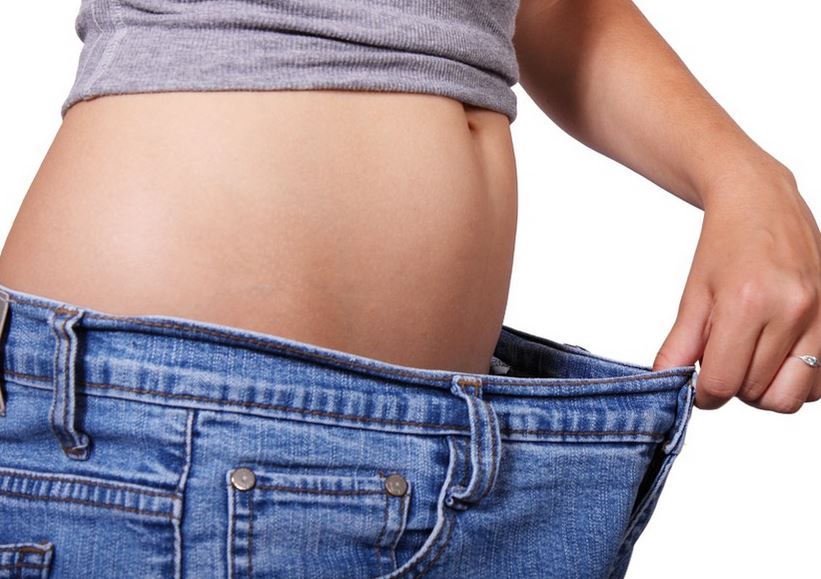 Although calorie restriction, i.e. reducing food intake, can be recommended in a strictly medical setting by health professionals, it should never be practiced alone, researchers at the University of North Carolina warn. Their new study, published in the Journal of Bone and Mineral Research, states that this habit can be harmful to the bones of those who have adopted it while continuing to practice regular sports activities. To reach this conclusion, scientists wanted to know what happens to bone marrow fat and the general bone health of rats that follow a low-calorie diet.
The rodents were divided into four groups: a normal diet group, a normal diet group plus physical activity, a low-calorie diet group and low-calorie diet group plus physical activity. The rats in the last two groups consumed 30% fewer calories than those in the first two groups. According to the U.S. Department of Agriculture, a moderately active 30-year-old woman should consume 2,000 calories per day. A 30% reduction would be equal to 1,400 calories per day, an amount that can be adopted by women who want to lose weight.
Other organs in the body may also be affected
The researchers found that although the rats in the "calorie-restricted" groups had lost weight, they also showed a decrease in bone density. And in the group of rats that were also physically active, the amount of fat in their bone marrow decreased, but the quality and quantity of their bones was altered. So instead of strengthening the bones, exercise would have made them more fragile when combined with too much calorie restriction. "Even a low-calorie, highly nutritious diet can have negative effects on bone health, especially when combined with exercise," say the researchers.
They conclude that it is important for women to consider this because "as we age, our bone health naturally begins to decline. Our caloric intake and exercise program can have a significant impact on our bone strength and our risk of fracture. " It should be noted that a scientific report published in 2012 by Anses showed that drastic restriction of calorie intake is not a harmless act. The study highlights harmful effects, particularly on bones, but also on the heart and kidneys, and psychological disorders, including severe eating disorders (anorexia, bulimia, etc.).
In another summary of studies from 2019 devoted to the risks associated with dieting practices, the Agency also stated that "certain weight loss diets can induce nutritional imbalances: too high an intake of protein and salt, insufficient intake of fiber, iron, magnesium and vitamin D". These imbalances can lead to health problems". Experts have concluded that in children and adolescents, calorie restriction, whether or not associated with protein restriction, can lead to slower growth. During pregnancy, it can slow the development and growth of the fetus.
Articles You May Like!
Why Does the Average Person Gain Weight with Age Regardless of Diet and Level of Activity?
Chronic Fatigue: Do You Sleep Really as Well as You Think You Do?
Millennials Are in Poor Health According to Blue Cross Blue Shield
Diet Foods Are Making People Fatter
Bamboo Cups Are Dangerous to Your Health
Common Negative Effects of Stress on Health
LED Lamps and Displays: How to Protect Yourself from Blue Light?
Weight Loss Reduces the Frequency of Migraines in Obese People
Remote Laser Ultrasound Images of Humans Are Now Possible
The Beverly Hills Diet: Does It Work and Is It Safe?
CBD: What Is It And What Are Its Benefits And Risks?
Breast Surgery: Eye Tracking Technology for Better Looking Results
Botox and Plastic Surgery Can Cut Us out of Our Emotions
CBD Oil Benefits – Can it Treat Pain, Insomnia, and Anxiety
Researchers Discover Part of the Brain That Controls Our Impulses
Breast Surgery: Eye Tracking Technology for Better Looking Results
Labiaplasty Is Becoming Increasingly Popular Among Teenagers
Listening to Music Before Surgery Could Help Patients Calm Down
More Men Are Doing Cosmetic Surgery
What Are the Most Popular Cosmetic Surgeries in the US?
Soft Drinks Promote Enamel Erosion in Obese People
References:
https://www.eurekalert.org/pub_releases/2019-09/uonc-ewr091119.php
A British Company Is Offering 4 Extra Days off to Non-Smokers