A study by Chinese researchers shows that people who drink tea three times a week are less likely to die prematurely from cardiovascular disease. They also live longer and healthier lives.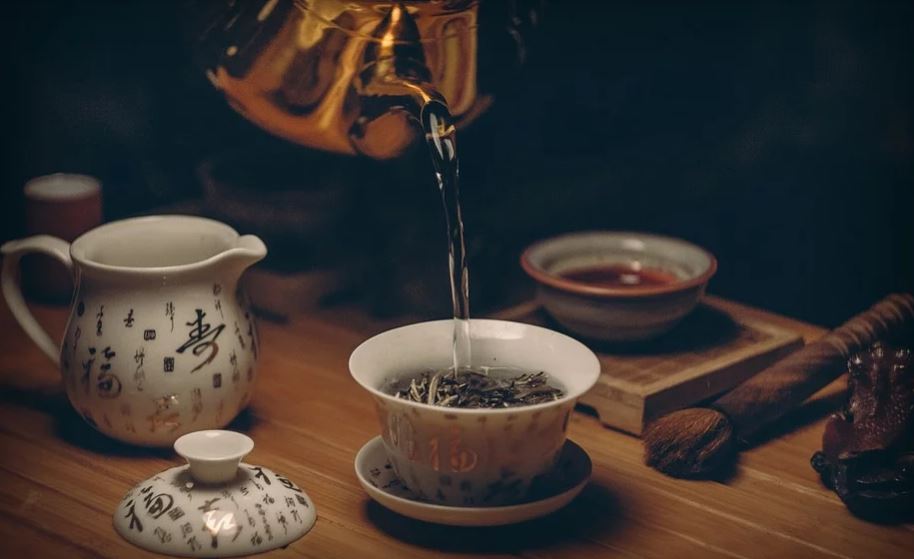 Green, black, white or blue tea? What if drinking more tea is one of your New Year's resolutions? Famous all over the world, from China to India and England, this hot drink is known for its diuretic, antioxidant and anti-inflammatory properties.
According to a new study conducted by researchers from the Chinese Academy of Medical Sciences in Beijing, China and published in the European Journal of Preventive Cardiology, tea also has protective properties for the cardiovascular system. Drinking it regularly would also help people live longer and healthier lives.
Regular tea consumption is associated with a lower risk of cardiovascular disease and death from all causes," said Dr. Xinyan Wang, senior author of the study. The positive health effects are strongest for green tea and for those who drink tea regularly over the long term.
20% reduction in cardiovascular risk
To reach this conclusion, the researchers analyzed data from 100,902 participants with no history of heart attack, stroke or cancer. The volunteers were classified into two categories: those who drank tea at least three times a week and those who drank it rarely (less than three times a week).
After an average follow-up period of 7.3 years, the researchers found that regular tea consumption was associated with increased life expectancy. For example, regular 50-year-old tea drinkers would develop heart disease and stroke 1.41 years later and live 1.26 years longer than those who never or rarely drank tea.
In particular, regular tea drinkers would see their risk of developing heart disease or stroke reduced by 20%, their risk of fatal heart disease or stroke by 22%, and their risk of death from all causes by 15%.
"The protective effects of tea were most pronounced among regular tea drinkers," says co-author Dr. Dongfeng Gu. "Mechanistic studies have suggested that the main bioactive compounds in tea, i.e. polyphenols, are not stored long-term in the body. Therefore, frequent consumption of tea over a long period of time may be necessary for the cardio-protective effect".
Articles You May Like!
Why Does the Average Person Gain Weight with Age Regardless of Diet and Level of Activity?
Chronic Fatigue: Do You Sleep Really as Well as You Think You Do?
Top HGH Supplements Reviews, Cost, Benefits and Side Effects
Weight Loss Reduces the Frequency of Migraines in Obese People
Growth Factor Plus – Can It Increase Height?
Top HGH Supplements Reviews, Cost, Benefits and Side Effects
The HGH Benefits That Everyone Wants And The Possible Side Effects
Weight Loss Reduces the Frequency of Migraines in Obese People
Human Growth Hormone (HGH) In Sports: What Athletes Need to Know
Growth Factor Plus Benefits and Side Effects
Is Using HGH Injections For Anti Aging Worth The Risks
Study Finds That HGH Abuse Among Male Bodybuilders Is Widespread
Fountain of Youth: The Immune System Key to Longevity
Memory Engrams: What If Our Memories Physically Exist in Our Brains?
What Is the Impact of Human Growth Hormone (HGH) on Women's Health?
Researchers Discover Part of the Brain That Controls Our Impulses
References: