Drinking and smoking during pregnancy can increase the risk of sudden infant death by a factor of 12, the leading cause of death in the US for children under the age of one.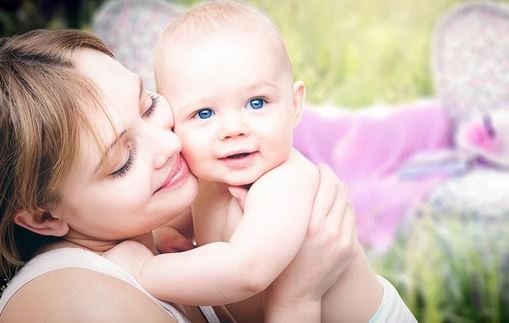 Every woman knows that drinking and smoking are not recommended during pregnancy. If exposed to alcohol the baby can suffer at birth from Fetal alcohol syndrome, a series of physical, social, mental and emotional deficiencies, mainly characterized by neurological deficiencies. Smoking exposes the fetus to more than 4,000 chemicals. In addition, smoking during pregnancy can cause poor transmission of oxygen and nutrients to the baby. There is also an increased risk of large ectopic, miscarriages, fetal death in the womb, premature delivery and placental complications.
A study published on Monday, Jan. 20 in The Lancet again highlights the importance of stopping alcohol and tobacco use during pregnancy. According to the researchers, the combination of the two may increase the risk of sudden infant death by a factor of 12. This syndrome, which corresponds to the sudden and unexpected death of the baby while asleep, is the leading cause of death in the US for children aged between one month and one year, with some 3600 deaths per year.
For their study, researchers from Harvard University, the Sioux Falls Pediatric and Community Research Center and the University of Stellenbosch (South Africa) examined health data from 10,088 women and more than 12,000 fetuses. In all, 66 babies died, 28 of them from Sudden Infant Death Syndrome (SIDS). In each case, the mother had smoked and drunk during her pregnancy. Thus, when a mother drinks and smokes after the first trimester, the risk of sudden death increases 11.79 times.
Long-term effects on the placenta
In detail, the effects of alcohol and tobacco appear to be cumulative, with the risk factor falling to 3.95 when the mother drinks but does not smoke and to 4.86 when she smokes but does not drink. Although researchers are still unsure of the biological mechanisms at work, they suspect that alcohol and nicotine alter the chemical circuits that control cardiorespiratory function, sleep and wakefulness. The body's immune, inflammatory, and infectious responses to these substances may also play a role.
Finally, these substances can act on the placenta and cause long-term damage to the fetus. Maternal smoking and alcohol consumption also have direct effects on the placenta, including effects on perfusion, weight, and placental structure. Whether and to what extent these physiological actions converge in a fetus to affect its development and survival is not currently known. More research is needed on how toxins from alcohol and tobacco act prenatally to cause sudden sleep-related death in the postnatal period.
And even if this study is limited in the number of cases and does not prove a causal relationship, it does bring an important health message, the researchers insist. "These results confirm the recommendation of the Centers for Disease Control and Prevention, the U.S. Surgeon General and the World Health Organization not to smoke or drink during pregnancy and underscore the importance of double exposure, which poses the greatest risk to infant mortality," they write.
More public awareness is needed
"Because many women stop drinking and smoking only after they learn they are pregnant, this study provides a strong argument for assessing drug use early in pregnancy and intervening as soon as possible," say leaders of the U.S. National Institutes of Health who oversaw the study.
In March, a U.S. study of rabbits had already shown that smoking during pregnancy increased the risk of death in the crib. According to these results, published in the journal Heart Rhythm, fetal exposure to nicotine, even through an electronic cigarette or patch, can lead to long-term changes in the babies' heart function. These changes may interfere with the adaptation of their cardiac action potential and prevent awakening from sleep apnea.
In addition to quitting smoking and drinking during pregnancy, to avoid the risk of sudden death of your baby, specialists recommend that you lay your baby on his or her back, either for the night or for a nap. When your baby has reached the age where he or she can turn on his or her stomach, it will no longer be necessary to force him or her to sleep on his or her back. If your child has gastroesophageal reflux disease (GERD) or a poorly formed airway, talk to your pediatrician about which position to put him to sleep in. You should also avoid a soft mattress and too high a temperature in the bedroom.
References:
https://www.thelancet.com/journals/eclinm/article/PIIS2589-5370(19)30256-1/fulltext